Donald Trump, in a rare address to the nation, has announced a travel ban from Europe to the US in the wake of deepened coronavirus spread in Europe.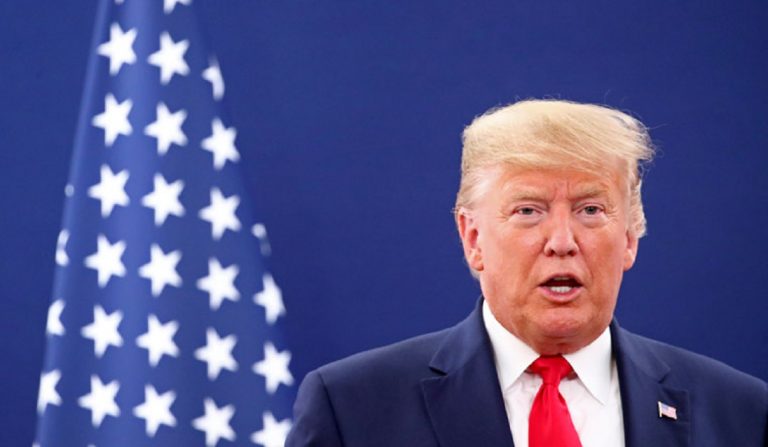 Following criticism of his government's response to the coronavirus outbreak, Donald Trump has decided to ban all travel from Europe to the US, except from the UK and Ireland. He went back on his previous advice to the American people and urged sick people to 'stay home' in an attempt to curb the spread of the virus.
The ban will affect the 26 countries in the Schengen open borders area of Europe, starting from the 20th March. American citizens will still be allowed to return home during the ban. Trump, describing the disease as a 'foreign virus', has blamed the European Union for not acting fast enough in response to the outbreak and that a number of the US cases were 'seeded' by travellers from Europe.
Will Britain enact a similar travel ban?
The British chancellor, Rishi Sunak, mentioned that he doesn't feel that Britain should introduce a ban similar to that of the USA. Talking to the BBC, he stated that 'the evidence here does not support that.' The UK is, however, expected to move into its second phase of coronavirus policy.
This is expected to include closing schools, stopping major sporting events and forcing people to work from home, in measures similar to those of Italy. Boris Johnson is scheduled to chair a Cobra meeting at lunchtime today. The number of UK cases has now risen to 460, with 8 deaths, with the biggest single-day rise of the outbreak so far.
Yesterday, the WHO reclassified the coronavirus/Covid-19 outbreak as a pandemic. The reclassification may have jump-started response around the world today. A pandemic is classified as a disease that causes illness, including death; affects a large number of people worldwide; and has sustained person-to-person spread.
Tom Hanks and his wife, Rita Wilson have also both tested positive for Coronavirus. They announced the news via Instagram and have been self-isolating since their diagnosis.