The "extremely dangerous" storm has registered winds of 150mph, making it the most powerful hurricane in the US this year.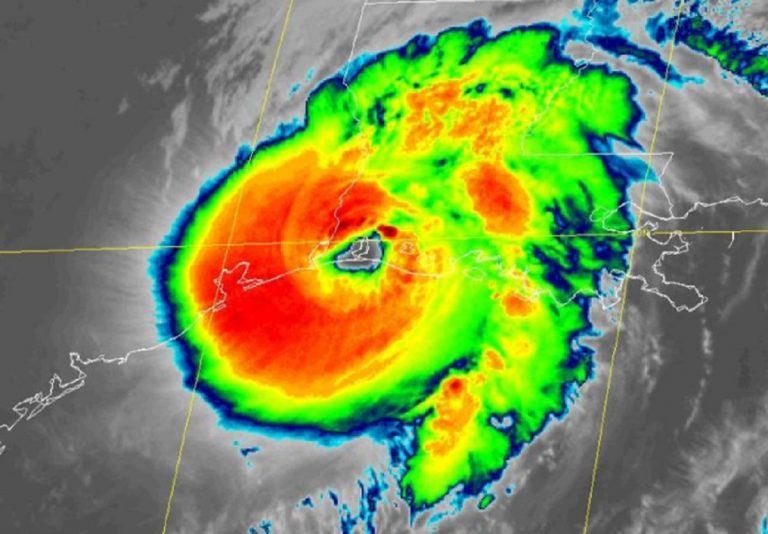 The National Hurricane Centre has confirmed hurricane Laura has made landfall in Louisiana, in the United States. The storm is a Category 4 and could be catastrophic.
Hurricane Laura considered "extremely dangerous"
The storm has made landfall near Cameron, in Louisiana after midnight local time and is already officially the most powerful hurricane in the US this year, as it had maximum sustained winds of 150mph.
Laura is a Category 4 storm, which means it could potentially lead to catastrophic damage. Texas and Louisiana residents are being told to leave the area as the hurricane will likely bring serious devastation and power outages that could last months.
The National Hurricane Centre immediately took action to warn the residents and avoid casualties, giving specific advice: "Take action now to protect your life… in a reinforced interior room away from windows. ..Get under a table or other piece of sturdy furniture. ..Use mattresses, blankets or pillows to cover your head and body."
The NHC confirmed: "Potentially catastrophic impacts will continue".
At 1 am CDT, Hurricane #Laura has made landfall in southwestern Louisiana near Cameron as a category 4 #hurricane. Maximum sustained winds were 150 mph, with a minimum central pressure of 938 mb. Potentially catastrophic impacts will continue. More: https://t.co/tW4KeFW0gB pic.twitter.com/GVWRnmGejy

— National Hurricane Center (@NHC_Atlantic) August 27, 2020
According to the US tracking site PowerOutage, 190,000 houses lost power today only in Louisiana. President Donald Trump tweeted about the storm, warning residents and administration to remain vigilant.
Hurricane Laura is a very dangerous and rapidly intensifying hurricane. My Administration remains fully engaged with state & local emergency managers to continue preparing and assisting the great people Texas, Louisiana, and Arkansas. Listen to local officials. We are with you! pic.twitter.com/x0JoijLUpb

— Donald J. Trump (@realDonaldTrump) August 26, 2020
On Monday, Louisiana was hit by the storm Marco, which later swept across the Caribbean with hurricane Laura, killing 24 people.
READ MORE: