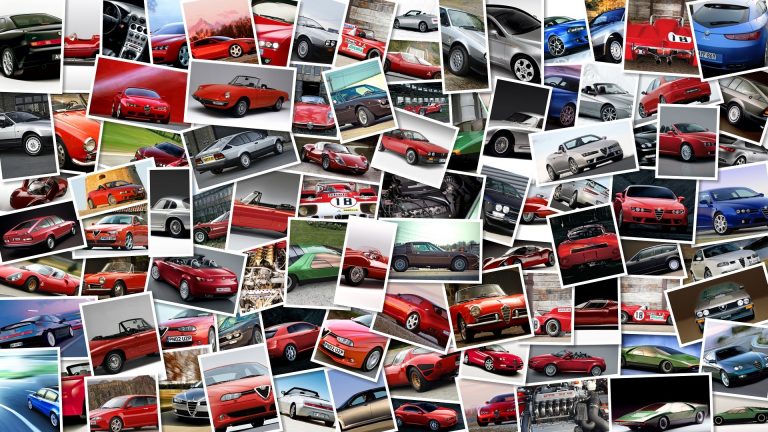 As previously reported, BMW Motorrad unveiled at the 2011 EICMA its two new maxi-scooters, the C600 Sport and the C650 GT, which have been developed on the same platform.
In fact, both models are equipped with the same 649cc 2-cylinder DOHC engine (delivering 60 hp), use the same chassis and roll on 15″ wheels fitted with quite wide tyres.
The C600 Sport is slightly more sporty and aggressive-looking, with a large, variable storage component (Flex Case) that sets new standards in terms of practicality and functionality, and an adjustable windshield.
The C650 seems to be more sober and quiet, but it boasts a host of innovations such as the LED daytime running light, parking brake integrated into the side stand, electrically adjustable windshield and the central locking system.
Both models – as usual with BMW Motorrad – are bound to set new standards for urban mobility in their respective categories, both technically and commercially.
BMW has released official technical specs and a massive photo gallery portraying the two newborn maxi scoots together, check them out by clicking on the 'Continue Reading' link below.
View the full BMW C650GT and C600 Sport photo gallery BMW Motorrad C600 SPORT technical specifications:EngineType: 2-Cylinder 4-stroke liquid-cooled engine, 4 valves per cylinderBore x stroke: 79 mm x 66 mmCapacity: 647 ccRated output: 44 kW at 7500 rpmMax.
torque: 66 Nm at 6000 rpmCompression ratio: 11.
6:1Emission control: Closed-loop 3-way catalytic converter, exhaust standard EU-4Performance / fuel consumptionMaximum speed: 175 Km/hFuel consumption per 100 km at constant 90 km/h: 4,4 lFuel consumption per 100 km at constant 120 km/h: 5,6 lFuel type: Premium grade fuel, unleaded 95 (RON)Electrical SystemAlternator: Three-phase generator 588 WBattery: 12 V/12 Ah, maintenance-freePower transmissionClutch: Centrifugal ForceGearbox: CVT GearboxDrive: Chain drive in oil bathChassis / brakesFrame: Steel tube construction with aluminium die cast unitFront wheel location / suspension: Upside-down fork 40 mmRear wheel location / suspension: Single-sided swing armSuspension travel front/rear: 115mm/115mmWheelbase: 1591 mmCastor: 92 mmSteering head angle: 64.
6 DegWheels: Aluminium cast wheelsRim, Front: 3.
50 x 15″Rim, rear: 4.
50 x 15″Tyre, front: 120/70 ZR 15Tyre, rear: 160/60 ZR15Brake, front: Two-rota disc brake, diameter 270 mm, 2-piston floating caliperBrake, rear: Single disc brake, diameter 270 mm, 2 piston floating caliperABS: BMW Motorrad ABSDimensions / weightsLength: 2155 mmWidth (incl.
mirrors): 790 (877)Height (excl.
mirrors): 1378 mmSeat height, unladen weight: 810 mmInner leg curve, unladen weight: 1770 mmUnladen weight, road ready, fully fueled: 249 kgDry weight: 231 kgPermitted total weight: 445 kgPayload (with standard equipment): 196 kgUsable tank volume: 16 lReserve: 4 lBMW Motorrad C 650 GT technical spectificationsEngineType: 2-Cylinder 4-stroke liquid-cooled engine, 4 valves per cylinderBore x stroke: 79 mm x 66 mmCapacity: 647 ccRated output: 44 kW at 7500 rpmMax.
torque: 66 Nm at 6000 rpmCompression ratio: 11.
6:1Emission control: Closed-loop 3-way catalytic converter, exhaust standard EU-4Performance / fuel consumptionMaximum speed: 175 Km/hFuel consumption per 100 km at constant 90 km/h: 4,4 lFuel consumption per 100 km at constant 120 km/h: 5,6 lFuel type: Premium grade fuel, unleaded 95 (RON)Electrical SystemAlternator: Three-phase generator 588 WBattery: 12 V / 12 Ah, maintenance-freePower transmissionClutch: Centrifugal ForceGearbox: CVT GearboxDrive: Chain drive in oil bathChassis / brakesFrame: Steel tube construction with aluminium die cast unitFront wheel location / suspension: Upside-down fork 40 mmRear wheel location / suspension: Single-sided swing armSuspension travel front/rear: 115mm/115mmWheelbase: 1591 mmCastor: 92 mmSteering head angle: 64.
6 DegWheels: Aluminium cast wheelsRim, Front: 3.
50 x 15″Rim, rear: 4.
50 x 15″Tyre, front: 120/70 ZR 15Tyre, rear: 160/60 ZR15Brake, front: Two-rota disc brake, diameter 270 mm, 2-piston floating caliperBrake, rear: Single disc brake, diameter 270 mm, 2 piston floating caliperABS: BMW Motorrad ABSDimensions / weightsLength: 2218 mmWidth (incl.
mirrors): 822 (916) mmHeight (excl.
mirrors): 1411 mmSeat height, unladen weight: 795 mmInner leg curve, unladen weight: 1770 mmUnladen weight, road ready, fully fueled: 261 kgDry weight: 241 kgPermitted total weight: 445 kgPayload (with standard equipment): 186 kgUsable tank volume: 16 lReserve: 4 l