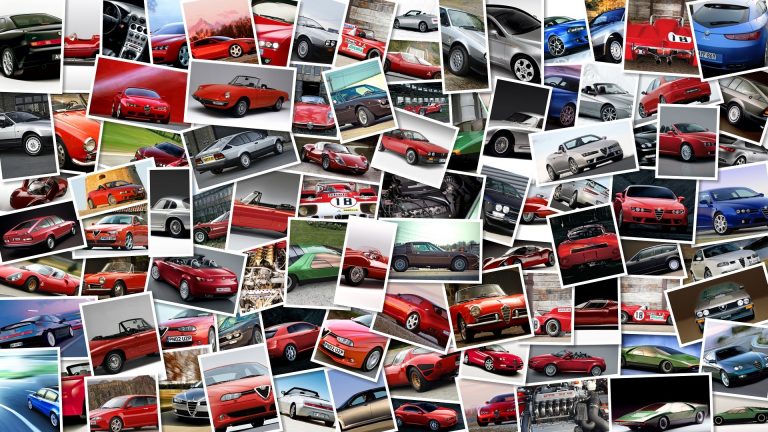 The announcement from BMW Motorrad Motorsport last week that it will withdraw from the FIM Superbike World Championship at the end of the 2013 season left in shock the whole paddock, but it goes without saying that those who got affected the most by the surprise decision of the German manufacturer are the guys of the BMW Motorrad GoldBet SBK (and STK) team.
They probably didn't see that coming either, but the squad wants to remain focused on claiming more strong results in the remaining rounds of the season.
Poor Marco Melandri is actually quite used to this situtation: this is his third season in the WSBK championship, and for the third time in a row he's getting the boot from his team in spite of his unquestionably excellent results.
It happened with Yamaha in 2011 and with the BMW Motorrad factory team last year.
Since the news came out, the Italian press has been linking the 30-years-old to a factoty ride with Aprilia, but it might be just a little too early to get in that sort of speculations.
After riding his BMW S 1000 RR to victory in the only race of the tragic Russian GP, Marco improved to third in the Riders' classification with 207 points, 32 points adrift of reinstated leader Sylvain Guintoli (Aprilia Racing).
This means that the Italian is actually a strong contender for the 2013 title, but there can be no doubt that BMW's great escape is not going to help the cause.
Melandri knows that only too well, but will try to give his best to make his crew happy.
Read what he and team mate Chaz Davies said right after the jump.
Here's what Marco Melandri about the upcoming Silverstone races:"Silverstone is a great and fast track and at the same time it is also very difficult due to its changes of pace and bumpy surface but I still really like it.
I hope that the weather – which is always unpredictable in the UK – will be good this time.
I'm sorry for the decision BMW has taken but unfortunately I'm used to such situations.
I'm not really worried because for us riders it is always possible to find a solution, although, of course, at this important stage of the season it is not good for our mood.
I hope that the experience will help me to handle it.
"Team mate Chaz Davies finished second in Russia and is now fifth in the standings with 174 points.
Silverstone will be the second home round of the season for the Welshman after the Donington Park round at the end of May, but Davies cannot help to express his disappointment with the recent decision from BMW:"Of course I feel sorry about BMW Motorrad's decision, but this year we still have a long season ahead of us with many rounds in which we want to continue to be successful.
So we keep being focused and working hard.
The next round is my home race at Silverstone.
Even though I would not rank it as one of my most favourite circuits, I quite enjoy riding there.
It is different challenges because it is quite fast and open.
In addition, you find different corners on this circuit than you find anywhere else.
It is completely flat but it is very difficult to set the bike up, especially a Superbike, because it is bumpy.
There is a lot of work in setting the suspension up and sometimes you get it right and sometimes you can get it wrong.
It is a really demanding circuit for the crews.
I am looking forward to racing at home.
Superbikes are pretty popular in the UK and I hope that a lot of people will come to watch me.
"Serafino Foti, Sport Director of the BMW Motorrad GoldBet SBK Team, commented:"We have noted and accepted the strategic decision that the company has taken and I want to thank BMW Motorrad for the level of competitiveness we have reached and for the great performance in the season so far.
Our riders are doing very well and they will go on this way until the end of the season, keeping their focus on the present because the results we are achieving now are the base on which we will now build our future.
All the guys from the team are doing the same and will continue to do their best and, for sure, the decision will not have any influence on the rest of the season because they are real professionals.
This year in Silverstone, we will race on the same track layout as we did in 2011, which is quite different from the Moscow circuit, but we'll do our best and we'll be competitive.
"Just like Melandri, Technical Director Andrea Dosoli also lost his job last year when BMW decided to get rid of its factory team, and eventually found a place in the GoldBet SBK team, which had become a sort of half-official arm of the Bavarian brand in the World Superbike series.
These are his professional thoughts in view of the Silverstone round.
"After the very emotional race weekend we experienced in Moscow, the team also had to learn and understand the strategic decision taken by BMW for the future of the SBK project.
The last few days were not the easiest ones for all of us but I'm sure that all the guys will keep working as usual.
They are professional and very much motivated to achieve, race by race, the results that all of us deserve.
In Moscow we've seen that both riders were quite fast in both dry and wet conditions.
This will be very important for the next race in Silverstone where the weather can change quickly, as we saw last year.
The British track is one of the longest circuits of the calendar with very fast corners where the riders can use a smooth and flowing riding style, it's a technical circuit where the side grip is quite important especially in the long turns.
Both riders will start with basically the same bike we successfully used in Russia, and we'll work mainly on the set up.
Both the team and the riders are looking forward to the Silverstone races, with a clear target of consolidating what we have shown in Moscow.
Both riders are in good shape and they will have extra motivation with it being Chaz's home race and for Marco his 'second' home race as he used to live in England.
"