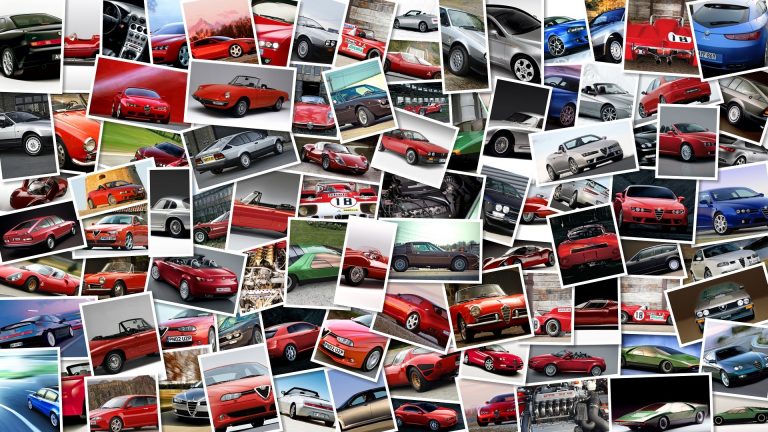 The World Superbike championship is debuting for the first time at the Motorland Aragon circuit for its seventh round and during the first free practice the fastest rider on the circuit wasn't Carlos Checa as we expected, but Marco Melandri.
Melandri has already raced on this track last year when he was in MotoGP with Gresini Honda, however his previous knowledge of the circuit gave only gave him 0.
095s advantage over Checa, and they were the only two riders to break the two minute mark.
Ayrton Badovini suprised everyone with his third place and a little more than half a second off pace, but the BMW Italia team carried out a private test here last March, where James Toseland crashed out and severely injured his hand and is currently being replaced by Lorenzo Lanzi (19th).
Coming in fourth was Aprilia Alitalia's Leon Camier followed by last week's poleman Tom Sykes.
Kawasaki is another team that has tested at Aragon.
Two injured Romans occupied the sixth and seventh spots, Michel Fabrizio and Max Biaggi.
Fabrizio had a technical problem while Biaggi suffered an early crash.
Jakub Smrz took the eighth position with his Ducati, while team mate Sylvain Guintoli was only 13th after suffering a technical problem.
Maxime Berger on the Supersonic Ducati was ninth, closing out the top ten was Noriyuki Haga who took a tumble early in the session as did Joan Lascorz (Kawasaki Racing Team), Ruben Xaus who is riding solo for Castrol Honda after Jonathan Rea's surgery and Roberto Rolfo (Kawasaki Pedercini).
SBK Aragon FP1 Results:01 Melandri Marco – Yamaha World Superbike Team – Yamaha Yamaha YZF R1 – 20 – 1′59.
82202 Checa Carlos – Althea Racing – Ducati Ducati 1098R – 20 – 1′59.
91703 Badovini Ayrton – BMW Motorrad Italia SBK Team – BMW BMW S1000 RR – 18 – 2′00.
29504 Camier Leon – Aprilia Alitalia Racing Team – Aprilia Aprilia RSV4 Factory – 22 – 2′00.
33405 Sykes Tom – Kawasaki Racing Team Superbike – Kawasaki Kawasaki ZX-10R – 19 – 2′00.
34406 Fabrizio Michel – Team Suzuki Alstare – Suzuki Suzuki GSX-R1000 – 21 – 2′00.
68007 Biaggi Max – Aprilia Alitalia Racing Team – Aprilia Aprilia RSV4 Factory – 15 – 2′00.
85208 Smrz Jakub – Team Effenbert-Liberty Racing – Ducati Ducati 1098R – 17 – 2′00.
88509 Berger Maxime – Supersonic Racing Team – Ducati Ducati 1098R – 18 – 2′00.
97310 Laverty Eugene – Yamaha World Superbike Team – Yamaha Yamaha YZF R1 – 18 – 2′01.
01611 Haga Noriyuki – PATA Racing Team Aprilia – Aprilia Aprilia RSV4 Factory – 18 – 2′01.
06312 Lascorz Joan – Kawasaki Racing Team – Kawasaki Kawasaki ZX-10R – 17 – 2′01.
19813 Guintoli Sylvain – Team Effenbert-Liberty Racing – Ducati Ducati 1098R – 21 – 2′01.
24714 Haslam Leon – BMW Motorrad Motorsport – BMW BMW S1000 RR – 20 – 2′01.
26415 Aitchison Mark – Team Pedercini – Kawasaki Kawasaki ZX-10R – 22 – 2′01.
33516 Corser Troy – BMW Motorrad Motorsport – BMW BMW S1000 RR – 17 – 2′01.
41917 Vermeulen Chris – Kawasaki Racing Team – Kawasaki Kawasaki ZX-10R – 16 – 2′01.
42618 Xaus Ruben – Castrol Honda – Honda Honda CBR1000RR – 16 – 2′01.
56419 Lanzi Lorenzo – BMW Motorrad Italia SBK Team – BMW BMW S1000 RR – 19 – 2′02.
53320 Rolfo Roberto – Team Pedercini – Kawasaki Kawasaki ZX-10R – 15 – 2′02.
597