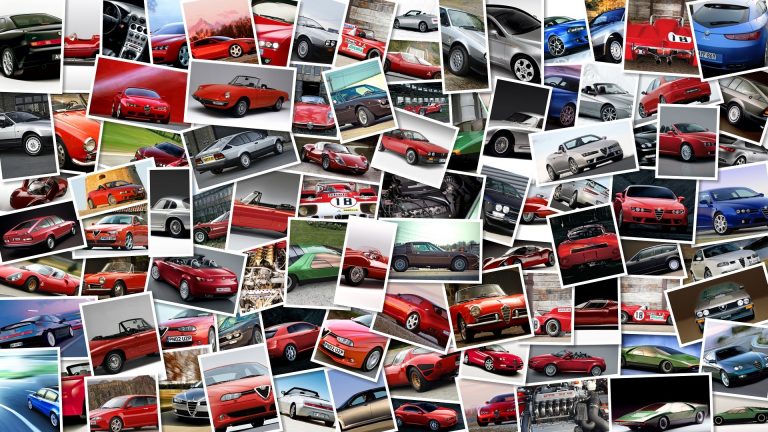 The headline act at Alfa Romeo's stage in Geneva will no doubt be the 4C, but their exhibition isn't going to be limited to their new sports car.
The limited edition MiTo SBK, which we brought you images of a few months back will also feature and there's a new Veloce version of the Giulietta to enjoy.
Alfa's stand is expected to take the viewer's attention before any one's eyes hit the cars on display.
The booth they're bringing to Geneva is designed to reflect a winding, dynamic road.
What better way to present the drama, passion and speed that are Alfa hallmarks? Of course the star of the show is the 4C, which gets it debut at Geneva.
It will be produced alongside Maseratis at the Italian firm's plant in Modena and is set for release later in 2013.
It's a carbon fibre and aluminium construction that's powered by a 1.
8 litre turbo engine that feds its power through to the rear wheels.
If you'd like a few more than the two seats offered in the 4C, the limited edition Superbike inspired SBK models might be more appealing.
Alfa are exhibiting two cars that celebrate the firm's involvement with the World Superbike Championship.
The limited edition MiTo SBK that's based on the 170 hp 1.
4 litre model and available to only 200 drivers will take centre stage, but they'll also exhibit the MiTo Superbike Special Series, which has 16 inch alloys, black fog light frames and "SBK" logos on the back.
Alfa Romeo at Geneva Motor Show 2013The glare of the spotlights will also be aimed at the Giulietta at Geneva, where the new Veloce (meaning "fast") version gets its debut.
The name comes from Alfa's illustrious past and as you'd expect it's being used to signify that the car's performance and looks have been uprated.
We'll have full specs and a few more images once the motor show gets under way in a few days' time.