The 19-years-old is supposed to have left his home around 8.30 pm on March 22.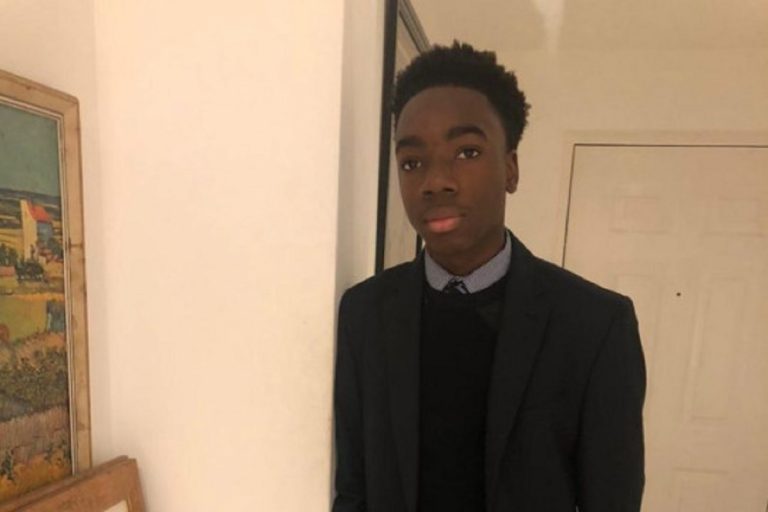 Police have released new images of Richard Okorogheye. As the Oxford Brookes University student has been now missing for over a week, his mother begs detectives to keep investigating on his son's disappearance.
Richard Okorogheye last seen in Ladbroke Grove
The 19-years-old is supposed to have left his home around 8.30 pm on March 22. CCTV images show him in a total black outfit with an Adidas satchel-bag headed to Ladbroke Grove, where he took the 23 southbound bus at 8.44 pm.
Although he uses to frequent Westminster, Hammersmith and Fulham areas, police has lost his tracks, since it's still unknown where he got off.
Before leaving home, he told his mother he was going to visit a friend, but none of them saw him. When Evidence Joel, his mother, came back from a nursing shift at 9 pm, she thought Richard was home. Ms Joel didn't notice he wasn't there until she called him for dinner and had no answer. Once she managed to get into her son's room with the aid of a locksmith, there she found his wallet, bus pass and bank card.
Ms Joel revealed her son confessed he was "struggling to cope" with university pressures. However, she assures it's not like him to suddenly disappear and she's sure that "something has gone wrong".
Fears grow, as Mr Okorogheye suffers from sickle cell disease and would only leave the house to reach the hospital for blood transfusions.
On Tuesday evening Ms Joel made a new appeal through police: "Richard we love you and miss you very much, please can you come home? We aren't angry at you. We just want to know that you're okay.
"For anyone reading this, we are desperately missing our son. If you know anything or know where he might be, please come forward and speak to the police."
The Met search for information
The Metropolitan Police renewed the appeal to anyone who has information on Richard's whereabouts. Detective chief Inspector Nicki Beecher declared: "If you may have seen Richard, please contact police, no detail is too insignificant. If Richard is safe and well, we ask him to contact us as a matter of urgency so that we can put his family's minds at ease."
Please #SHARE | Have you seen Richard Okorogheye?

Richard, 19, a student at @oxford_brookes, was last seen leaving his family home in Ladbroke Grove on Monday 22nd March.

If you have any information, please call 101 quoting 21MIS008134.

In an emergency please call 999.

— Metropolitan Police (@metpoliceuk) March 30, 2021
The investigations will continue until Richard Okorogheye returns home to his worried family, added Beecher.
Anyone with information is asked to call the police on 101 quoting 21MIS008134. In an emergency call 999.
READ MORE: