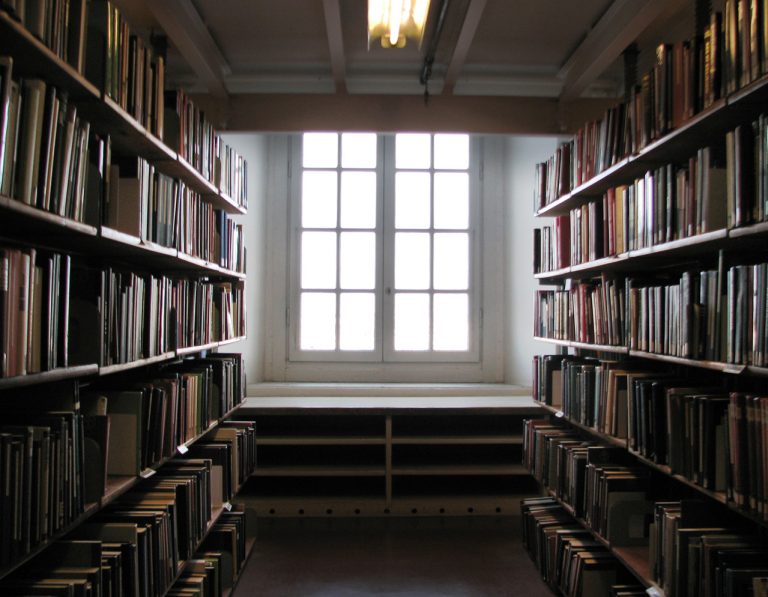 While there's been talk of just how different the 2010 MV Agusta F4 is to its previous version, despite us being lead to believe there was something revolutionary on its way, this is still one of the hottest superbikes around.
You can see the F4 in live pics from EICMA, and here are the official company shots of the new bike.
If you believe MV Agusta, the F4 has been completely rebuilt, with a new engine and chassis.
We suspect you have to try it to get the drift, in which case you'd get a run with the new 998 cc engine, 186 hp on a bike that is reportedly ten kilos lighter.
We figure you'd still say yes, whether you're sold on the "brand new" deal or not.
MV Agusta F4 2010 MV F4MOVING ARTCan perfection be improved? This question will find its reply in the new MV Agusta F4, a motorcycle that has always been judged as the most beautiful motorcycle in the world, that is now redefining the meaning of beauty.
The new F4 is not representing an evolution of the previous motorcycle, but it is a new project that has been studied down to the last nut and bolt, from the first to the last curve of the bodywork.
No mass -produced street motorcycle can boast many acknowledgements as MV Agusta F4, daughter of the Italian genius which has been the absolute reference over the years for performance, speed and incomparable beauty.
It is a supersports motorcycle with pedigree, thanks to the absolute absence of compromises in the design, the technique and in the choice of the materials, even today the F4 is considered to be a pure two-wheeled work of art .
Improving the already legendary F4 has been a dream, until today.
MV Agusta has chosen to once again to move the limits of performance and driving pleasure with the new F4.
In short, MV Agusta has decided to improve on perfection.
The new F4 builds on the heritage of the previous model, however improving all technical and performance characteristics by increasing the already vast quantity of technical content.
When the new F4 was designed, MV engineers had a single objective: to be the best supersport motorcycle on the market.
F4 should no longer be only the most beautiful motorcycle in the world or the fastest, it should also be the most effective motorcycle on circuit, the lightest and the most technologically advanced motorcycle.
The result is the new F4, no doubt an MV, but even more beautiful, more stable when pushing the limit, faster and more effective.
The engine, the chassis and the swingarm are new.
The general lay-out which has led us to a motorcycle that is 4-cm narrower, has a chassis that is more rigid while at the same time reducing the overall weight by 10 kg.
.
The F4 is therefore the absolute reference for the sport motorcycle category due to the advanced technical solutions and its extraordinary performance.
Every single component has been studied down to the finest detail and has been redesigned and/or reallocated with the aim of gaining an ultra-solid and light weight motorcycle.
The ergonomics is completely new, cured in a maniacal way , with a single objective: to help the rider utilize the increased performance when riding at the limit.
While the performance has been increased, it is now physically and mentally easier push your riding limits safely with the help of the Traction Control MK II, which has eight levels of adjustability as well as the twin-map ECU.
The new F4 represents the new reference for the street supersports motorcycles.
Find below a brief list of the technical details:Weight only 192,5 Kg dryNew hyperlight chassis and bodyworkNew in line 998cc 4-cylinder enginePower supply with TSS variable length intake systemTC MK II traction control system, adjustable on 8 levelsTwo injectors per cylinderSlipper clutchNew electronic injection system with 49-mm throttle bodiesNew Magneti Marelli 7 SM ECUNew 4-1 exhaust system with valveNew reduced and lightened chassisNew single sided swingarm It is an exclusive, refined motorcycle, that has cured in every single detail, and with a absolutely unmistakable look.
The new MV Agusta F4 represents excellence in terms of quality, technology, components and finishings, exactly what you would expect of a motorcycle branded with the prestigious name portrayed with pride on its fuel tank.
The chassis, which has been completely redesigned, optimized and incredibly lightened improves the dynamic characteristics of the motorcycle in every situation, allowing a more effective ride on circuit as well as on the road.
All of this was naturally matched with components of the highest level, selected to give the enthusiasts a supersports motorcycle able to satisfy even the most demanding customer.
DESIGNWhen effectiveness becomes beauty.
The design of the F4 is a revolution.
It is shorter, more solid and more aggressive, but it always has an unmistakable look.
With the new MV Agusta F4, shape and function melt to create a pure moving work of art.
The maniacal care of every detail, the most demanding choice of materials, the accuracy in the allocation of every technical element has resulted in an incredibly narrow motorcycle.
No in line 4-cylinder motorcycle in the world can boast such a reduced frontal area, comparable with the frontal area of a twin-cylinder motorcycle.
The extended surfaces of the fairings (which have always characterised the F4) have tapered, have new air outlets that improve the evacuation of warm air, the aerodynamic efficiency and still let you get a glimpse of the red vale cover of the radial-valve 4-cylinder engine.
Even the mirrors contribute to the aerodynamic efficiency with a new shape and two small aerodynamic appendices that eliminate turbulance and help to protect the rider's shoulders.
The tail section is even more slender, the windscreen is even penetrating and sharper, the size of the seat has been, the tank is more solid and shorter, the handlebars are wider and have been raised for an incredible drive control and comfort.
The consequence is a more compact motorcycle but at the same time more comfortable, more effective and a motorcycle which communicates even more with the rider.
The F4, just like every MV Agusta, adheres to the principle that design follows the necessity of function.
The research of the best possible breathing for the engine with radial valves has required an optimization of the dynamic intake tract that is wider under the new fairing where dynamic pressure is at its highest.
A fundamental element for the performance of the motorcycle becomes therefore also a fundamental element for the design.
The part below the fairing has been redesigned to better channel the air towards the radiator and to better isolate the rider from the heat.
The front optical group is similar in shape to the unforgettable one of the first F4, but it is even more compact and effective, an innovative first in sports motorcycles.
In fact, for the first time on a motorcycle a poli-elliptical monoelement light with xenon bulb serves a double function of main headlights and running lights and is used to the best advantage of the compactness and the lightness of the optical group itself.
The parking light uses Led technology, as well as the rear light and the indicators.
The advantages of this technology are by now well known: higher visibility, less weight.
ENGINEThe new 4-cylinder engine with radial valves retains only the values of bore and stroke with its predecessor: 76 x55 mm, but it takes advantage of all the experience developed in races and the most modern technology in order to be again a point of reference for this class.
It represents an evolution of the previous engine, but the contributions are such and many that it can be considered a completely new engine.
The profound updating that it was subject to ensures exceptional performance as well as a perfect marriage of the throttle and the rear wheel.
To this purpose the crankshaft has been redesigned which has an inertia increased by 50% compared to the previous engine.
Also the connecting rods have been completely redesigned, they are lighter and at the same time stronger than the previous connecting rods.
The intake tracts have been shortened substantially to obtain the best efficiency and the best performances at high speed.
To "fill in" the torque curve and to improve the fuel supply the new 49 mm Mikuni throttle bodies have been employed, but especially the latest evolution of the TSS variable intake system is a defining factor.
For the first time on a mass produced motorcycle, MV has integrated the new Marelli 7-SM ECU to perfectly control all of the electronic systems of the F4.
This new ECU controls the 8 fuel injectors in the engine management system, the variable length intake tracts as well as the exhaust control valve, the gear selection switch and the new MK II Traction Control along with the double EFI Sport and Rain maps.
The system has been updated by new springs smaller and lighter intake valves.
The intake valves are made 30 mm titanium whereas the steel exhaust valves have a diameter of 25 mm.
The crankcase has been redesigned and optimized and is 600 grams lighter compared to the previous one.
Also the gear box is completely new and it allows now the adoption of the sensor of the gear switch and allows the control unit to adopt different EFI map depending on the gear used.
An engine of very high performance like the 4-cylinder MV engine needs to be cooled and lubricated to perfection.
For this reason the oil circuit has been completely redesigned in the internal passages of the cooling system.
The pump is more compact and more efficient, the water / oil exchanger leaves space for a new radiator which keeps under control the temperature of the lubricant, consequently reducing the working temperature of the engine to the whole advantage of the performances and the reliability.
The new oil pan – which is deeper to ensure an optimal feeding even in the most extreme conditions -, hosts a new ecological removable filter without removing any component and therefore improving the mechanical accessibility for normal maintenance.
In this case, more efficiency meets with more practicality.
Also the water cooling circuit has been completely revised: the water pump has been lightened by 60 grams, but thanks to the optimized profile of the rotor it has a higher capacity which is 65% more at low and medium speed.
The circuit is characterized by a single flow radiator with a very high thermal efficiency equipped with 2 cooling fans and with a overflow tank.
Each element of the engine has been rationalised and lightened.
The new Mitsubishi generator, with rare earth magnets is oil cooled and it gets in motion by a elastomer torsional joint.
The weight saving which this component contributes is: 1.
600 grams.
Thanks to the re-placement of elements such as expansion tank and voltage regulator precious space for the airbox was cleared.
The volume of the airbox was increased to the advantage of the engine breathing.
The already excellent performance of the 4-cylinder MV have improved again from this new engine which supplies the greatest power of 137 Kw (186,3 hp) at 12900 rpm.
The other characteristics remain untouched which have made the 4-cylinder MV over the years a point of reference in the field.
The 4 valves for each cylinder are placed as radial valves to the benefit of an optimal structure of the combustion chamber.
The gear box is extractable as in the most valuable racing motorcycles.
The new mechanical slipper clutch ensures an optimal control of the engine brake when downshifting.
THE EXHAUST SYSTEMThe characteristic organ pipe exhaust system has always been a distinctive element of the F4 and it will be such also in the new version, which however optimizes the concept utilizing one scheme 4-in-1 tuned with the racing characteristics of the new engine.
The 4 "outlets" under the tail section have been restyled and have a coating offering also the possibility of being personalised.
In order to have the best possible efficiency the catalyzer has been brought near to combustion chamber, remarkably shortening the heating time.
A new electronic valve in the exhaust system optimizes the performances and contributes to the silencing of the engine, but also to maintain the unmistakable sound of the 4-cylinder MVTHE CHASSISThe chassis is one of the foundations which has made the MV Agusta F4 unique and unmistakable.
An extremely rational and light structure, characterised by the union of a lattice made of steel pipes with aluminium plates by which everyone was inspired.
The new F4 remains naturally loyal to tradition and re-proposes the same type of structure but it celebrates the characteristics of rigidity and lightness further with a complete re-design which has concerned every component, from the thickness of the pipes, to the new "crossings" among the pipes themselves, to the shape of the side plates.
The new chassis is narrower, higher, shorter and lighter and has optimized stiffnesses.
The area of the steering stem has been completely revised and the side plates are more advanced.
This has allowed an optimal distribution of the weights (52% front, 48% rear) and the re-positioning of the juncture of the fork which in this way has been enabled to extend improving the traction without increasing the wheelbase.
The steering stem offers also the possibility of regulating the inclination of the steering by rotating the inner element.
The standard inclination is of 23° 5′ for a nimble, modern and effective ride.
Every component has been made compact and has been optimised to be adapted to the new lay-out of the motorcycle.
The leverages of the rear suspension have been re-designed and have a fresh curve of progressiveness, the rear sub frame has been completely revised and is compacter and lighter.
The single sided rear swingarm is a real engineering jewel, it has been extended of 20 mm compared to the previous one, contributes naturally to increase the traction optimizing also the chain torque reaction.
The planning optimization has enabled however to reduce drastically the weight (-1,2 Kg) but leaving the torsional rigidity unchanged.
The fork of the new F4 reaches the weight of only 5 Kg, which is a record for an element of this kind.
Also the complete redesign of the hub of the rear wheel contributes to the lightening and to the general optimization.
SUSPENSIONAs every technical element of the motorcycle also the suspension represent the best in the field.
They have been produced on specific MV motorcycles and offer ideal smoothness and the greatest ride feeling.
The upside down Marzocchi fork with a tube of 50 mm of diameter wants to continue MV tradition.
MV tradition has become famous for its forecarriage stability.
It was derived from racing motorcycles and it is adjustable in the spring preload and in the hydraulics in extension and in compression, the extralight forged axle carrier has also been produced on purpose for F4.
The axle carrier utilizes a system quick release of the rear wheel, like those of Endurance motorcycles, therefore recalling that of the first F4 of the history, the mythical Serie Oro which utilized the same technical solution.
The single rear shock supplied by Sachs is equipped with nitrogen tank "piggy back" (separated and integrated in the body) and is adjustable in extension, compression, and spring preload.
The leverage link allows to raise and lower the rear axle of the motorcycles subject to the desired structure, of the preferences of the rider and of the other regulations done.
BRAKESThe Brembo front system with radial monobloc callipers is with no doubt the best system for motorcycles currently on the market.
On F4 it is joined to a Nissin pump with integrated tank produced on purpose on specific MV motorcycles.
The double floating steel disc of 320 mm of diameter utilizes a flange extralightened and a reduced thickness to 5 mm in order to reduce at best the inertias and the non suspended masses.
The rear break system is a Nissin system but it was produced exclusively for MV with an inoxidizable steel disc of 220 mm of diameter and calipers with four small pistons.
THE COMPONENTS: EXCELLENCY IN EVERY COMPONENTWhat characterizes and distinguishes particularly MV Agusta F4 is the care and the attention paid to every single element and detail which composes it.
This care not only makes it unique and beautiful, but it allows to increase performances and functionality, reducing the weight and increasing remarkably the quality and the finishings of the product.
The optimization of the project has touched any element, also the most significant which has been revised and if possible lightened.
In some cases the results have been evident.
For example, the fuel tank (shorter, low and tapered) has been produced in rotational nylon.
It is a specific choice which has allowed to reduce the weight of the tank itself of 1,2 Kg.
The rims derived from fusion keep the typical MV "star" design but the style is definitely more modern.
They have been optimized in the planning and are lighter of 1,2 Kg compared to the previous rims.
The dashboard of the F4 is not simply a display where data can be read, but it is a real terminal where the rider interfaces himself with the motorcycle.
The information concerning the running of the engine join it through a CAN line which not only allows to reduce the electric wiring to a minimum, but it also contributes to the reduction of the general weight of the motorcycle.
Also in this case MV Agusta introduces a new standard to which others will have to adapt.
The dashboard, completely digital, joins the technology digital matrix into the same tool to have a perfect functionality and instant replies of the revolution counter.
The dashboard is very light, it offers a shocking lot of data, among which speed, engine rpm, gear map, level of Traction Control and timer to compete on the circuit.
The maniacal research of lightening has led to the re-planning of all the superstructures.
The result is a lightening of 3 Kg on the whole fairing and of 300 grams only on Plexiglas.
The motorcycle has been improved therefore in every component in order to be again the number 1.
The optimization of the project has concerned also components apparently secondary like the key system that has been completely revised, from the fuel cap to the key on the ignition.
The latter then is provided with electronic immobilizer makes it difficult to start the motorcycle without the owners key.
MV SPECIAL PARTS TO MAKE IT UNIQUEThe technical and styling exclusivity is marked in the DNA of the new F4; however better can be done, the motorcycle can be made more unique.
The list of the MV original special parts basically has no end, special materials and technical components of the rising generation allow to make the new F4 even more performing or to personalize it aesthetically.
Everyone can visit the website www.
mvagusta.
it and make "his own" F4 thanks to the special 3D configuration which allows to vision on preview the personalized motorcycle.
The MV special parts are an absolute quality guarantee for the customer.
For these components in fact the same greatest quality standards are valid that have characterised the whole project of the motorcycle.
Components produced with precious materials and extralight such as magnesium, titanium, carbon can make it even lighter.
Racing exhaust systems and ECU can release all of the anger of its 4-cylinder engine.
Every smallest aesthetical element can be personalized.
The accessories, like MV Agusta clothing, previewed on the website www.
mvagusta.
it and many articles can be directly purchased on-line.
MV AGUSTA F4 1000 R MY 2010ENGINEType Four cylinder, 4 stroke, 16 valveTiming system "D.
O.
H.
C", radial valveTotal displacement 998 cm3 (60.
9 cu.
in.
)Compression ratio 13.
1:1Starting ElectricBore x stroke 76 mm x 55 mm (3.
0 in.
x 2.
2 in.
)Max.
horse power – r.
p.
m.
(at the crankshaft) Full power version: 137 kW (186 HP) at 12900 – Lim.
13500 r.
p.
m.
/ Restricted power version: 73 kW (100 HP) at 9200 – Lim.
10800 r.
p.
m.
Max.
torque – r.
p.
m.
Full power version: 114 Nm (11.
4 kgm) at 9500 r.
p.
m.
/ Restricted power version: 90 Nm (9.
0 kgm) at 5500 r.
p.
m.
Cooling system Cooling with separated liquid and oil radiatorsEngine management system Magneti Marelli IAW 7BM ignition – injection integrated system with Mikuni throttle body; induction discharge electronic ignition;Sequential timed "Multipoint" electronic injection ; Variable height intake ducts with Torque Shift System (TSS)Clutch Wet, multi – discGear Box Cassette gearbox; six speed, constant meshPrimary drive 50/79Gear ratioFirst gear: Speed* 13/38 128,2 km/h (79.
6 mph) a t 1 3 5 0 0 r.
p .
m .
Second gear: Speed* 16/34 176,4 km/h (109.
5 mph) a t 1 3 5 0 0 r.
p .
m .
Third gear: Speed* 18/32 210,8 km/h (130.
9 mph) at 1 3 5 0 0 r.
p .
m .
Fourth gear: Speed* 20/30 249,8 km/h (155.
1 mph) at 1 3 5 0 0 r.
p .
m .
Fifth gear: Speed* 22/29 284,3 km/h (176.
5 mph) a t 1 3 5 0 0 r.
p .
m .
Sixth gear: Speed* 19/23 305,0 km/h (189.
4 mph) at 1 3 5 0 0 r.
p .
m .
Final velocity ratio 15×41ELECTRICAL EQUIPMENTVoltage 12 VAlternator 350 W at 5000 r.
p .
m .
Battery 12 V – 8,6 AhDIMENSIONS AND WEIGHTWheelbase 1430 mm (56.
27 in.
)Overall lenght 2100 mm (82.
63 in.
)Overall width 750 mm (29.
51 in.
)Saddle height 860 mm (33.
84 in.
)Min.
ground clearance 115 mm (4.
52 in.
)Trail 100,4 mm (3.
93 in.
)Dry weight 192 Kg (423 lbs.
)Fuel tank capacity 17 l (4.
49 U.
S.
gal.
)PERFORMANCEMaximum speed* Full power version: 305,0 km/h (189.
4 mph) / Restricted power version: 249,0 km/h (154.
6 mph)FRAMEType CrMo Steel tubular trellis (TIG welded)Rear swing arm pivot plates: material Aluminium alloyFRONT SUSPENSIONType "UPSIDE – DOWN" telescopic hydraulic fork with rebound-compression damping and spring preload external and separate adjustmentRod dia.
50 mm (1.
97 in.
)Travel on leg axis 120 mm (4.
72 in.
)REAR SUSPENSIONType Progressive, single shock absorber with rebound and compression (High speed / Low speed) damping and spring preload adjustmentSingle sided swing arm: material Aluminium alloyWheel travel 120 mm (4.
72 in.
)BRAKEFront brake Double floating disc with Ø 320 mm (Ø 12.
6 in.
) diameter, with steel braking band and aluminium flangeFront brake caliper Radial-type, single-piece with 4 pistons – Ø 34 mm (Ø 1.
34 in.
)Rear brake Single steel disc with Ø 210 mm (Ø 8.
27 in.
) diameterRear brake caliper With 4 pistons – Ø 25,4 mm (Ø 1.
00 in.
)RIMFront: Material / size Aluminium alloy 3,50 " x 17 "Rear: Material / size Aluminium alloy 6,00 " x 17 "TYRESFront 120/70 – ZR 17 M/C (58 W)Rear 190/55 – ZR 17 M/C (75 W)FAIRINGMaterial Thermoplastic