Coronavirus, the Emergency Legislation is set to be published parliament after Boris Johnson announced the closure of schools.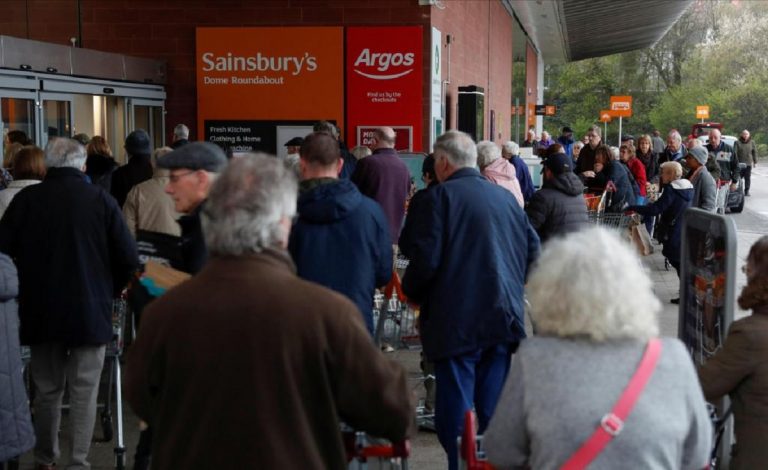 Boris Johnson will published emergency legislation to slow the spread of Coronavirus. This Emergency Legislation is set to be published parliament after Boris Johnson announced the closure of schools. The Emergency Coronavirus Bill, tabled by the health secretary, Matt Hancock, will also include plans to hand police powers to arrest and isolate people to protect public health.
Coronavirus, is UK ready for a lockdown?
Meanwhile, the Army prepare to help the government to stop spreading of Coronavirus.
Army act as "covid support force". Not only that, Londoners should ready to face that up to 40 tube stations closed on Thursday. Also, rail service will be reduced from Friday. Several supermarkets now limiting the number of products. So customers can only buy sufficiently in stores to meet the demand amid the Covid-19 break.
But on the other side, Boris Johnson's official spokesman denied there were plans to lock down travel within London or to and from the capital. The spokesman said: "There are no plans to close down the transport network in London and there is zero prospect of any restriction being placed on travelling in or out of London." The spokesman repeated calls for people to observe social distancing measures but declined to say whether the PM believed the public was doing enough.
"The PM and his advisers have set out the need for social distancing measures to limit the spread of the virus and to protect lives," said the spokesman. "What we are focused on is ensuring that as many people as possible take that advice and don't unnecessarily put themselves in a position where they could be spreading Coronavirus." The PM's spokesman confirmed troops were on standby to assist with tasks like driving oxygen tankers. But he said: "Maintenance of public order is the responsibility of the police and there are no plans to use military personnel to keep order during the Coronavirus epidemic."
Sadiq Khan, London Mayor criticised for those who refuse to do social distancing. he said: "I can't say this clearly enough: people should not be travelling by any means unless they absolutely must. "The scientific advice on this is very clear: Londoners should be avoiding social interaction unless absolutely necessary and this includes avoiding using the transport network. "I want to see more Londonders following the expert advice, which means it's critical that we see far fewer Londoners using our transport network than is currently the case."
Mr Khan said: "We are in the midst of an immensely challenging and anxious time for all Londoners. "We are all rightly worried about our most vulnerable family members, friends and neighbours. "But London has been through tough times before and throughout our city's history we have repeatedly demonstrated the power of coming together in common cause. "Now is the time for us to do so again because we all have a part to play in preventing the spread of the virus and helping to save lives." Until now, the number of people infected worldwide has surpassed the 200,000 mark, according to the Johns Hopkins University, as deaths topped 8,700 – though the number of people considered recovered reached over 83,000.