The removal of the founder of Scouts, Robert Baden-Powell was decided following a menace.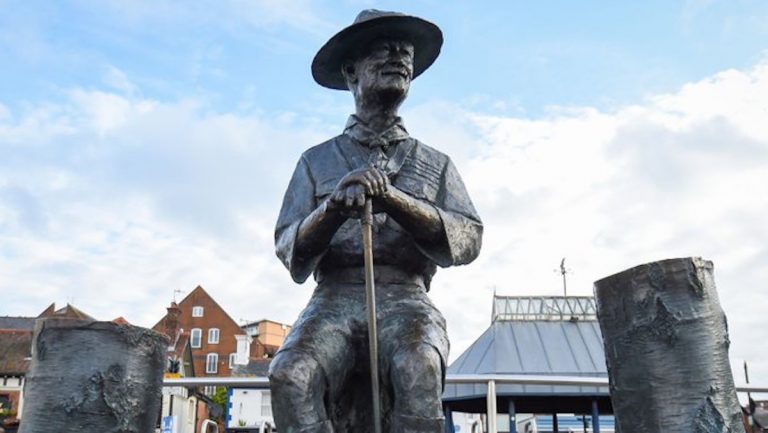 The decision to remove the statue of the founder of Scouts, Robert Baden-Powell, in the wake of the Black Lives Matter protests, developed between increasing appeal for monuments to be taken down and buildings renamed because of connection with slavery and individuals who are considered racist.
The statue will be put in storage while a debate over his legacy is held.
Scouts founder's statue will be withdrawn
Before that, a statue of slave trader Edward Colston was pulled down and thrown in the harbour by protesters in Bristol.
According to the Bournemouth Echo, the campaign group "Toople the Racist" selected the statue of Baden-Powell in Poole Quay as one that should be removed. Vikki Slade, leader of Bournemouth, Christchurch and Poole Council, tweeted that the decision was taken following a "threat".
Baden-Powell founded the Scouts in 1910 after writing, during his period in the British Army the best-selling book Aids to Scouting. Anyhow, biographers have reported that Baden-Powell sympathized Nazi with enthusiasm, who defined Mein Kampf "a wonderful book". At the beginning some Scouting sysmbol also had swastikas decorated on them. Is is debated nevertheless whether these were connected to the older Indian swastika symbol that appeared on the covers of Rudyard Kipling books.
The decision to remove the statue
Bournemouth Borough Council have said that the statue will be removed and placed in "safe storage" while "views are aired". "Whilst famed for the creation of the Scouts, we also recognise that there are some aspects of Robert Baden-Powell's life that are considered less worthy of commemoration", said Ms Slade.
"Therefore, we are removing the statue so that hen we can properly involve all relevant communities and groups in discussions about its future, including whether a more educational presentation of his life in a different setting might be more appropriate." The statue itself was first built in 2008 and has become of central importance for Dorset County Scouts.