Prince Charles and Duchess Camilla attended the invite-only event while people were encouraged to stay home.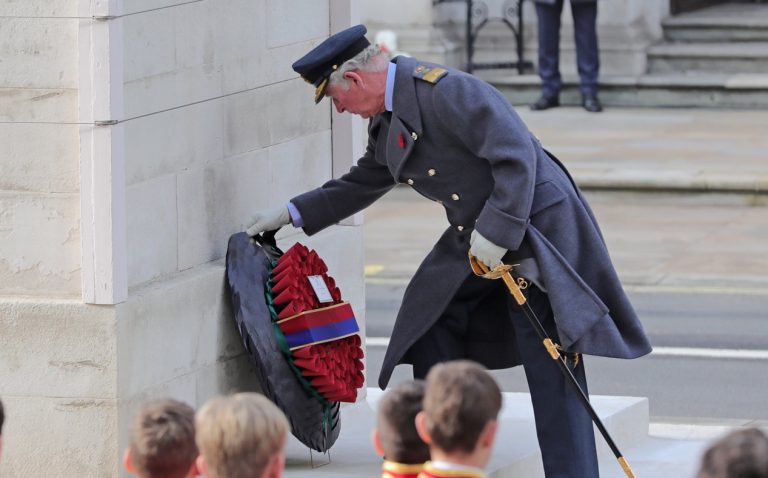 November 11 is the day World War One ended and every year millions of Brits remember the people who lost their lives in the war, but this year had to be different. England is under lockdown again which means people had to be very careful to covid restrictions while paying their respects. The Prince of Wales attended the cerimony at Westminster Abbey, while people have observed the two-minutes silence on their doorsteps and by their windows.
Charles attended Remembrance Day ceremony
The Prince of Wales and the Duchess of Cornwall attended the Remembrance Day ceremony at Westminster Abbey, in an invite-only event. November is the second national lockdown for England, Brits were therefore asked to pay tribute by standing on their doorstep or by their windows to avoid creating crowds and further dangers of spreading coronavirus. The Remembrance service was held at Westminster Abbey, marking the centenary of the burial of the Unknown Warrior, who was buried in the abbey as a representation of all the soldiers who lost their lives in World War but whose bodies were not found or whose identities are still unknown. Prime Minister Boris Johnson and Labour Leader Keir Starmer joined Prince Charles and Duchess Camilla in the televised service.
Today on #ArmisticeDay, The Prince of Wales and The Duchess of Cornwall attended a service at Westminster Abbey to mark the centenary of the burial of the unknown warrior. pic.twitter.com/7svvMTTk7R

— The Prince of Wales and The Duchess of Cornwall (@ClarenceHouse) November 11, 2020
Every year people show their respects to war heroes by wearing a poppy or putting a digital poppy on social media. A small ceremony at the Cenotaph in Whitehall, where the Royal Family usually gathered, was still on schedule but people were encouraged to watch it on TV in order to follow social distancing measures. The director-general of the Royal British Legion, Charles Byrne affirmed: "This year we are unable to stand side by side as we usually do in honour of those who have served on our behalf, but we can all still play a part in ensuring the unique contributions of our Armed Forces are not forgotten."
READ MORE: