When asked whether the 'special cards' will be needed to access venues, the minister said: "It's about making sure we protect lives".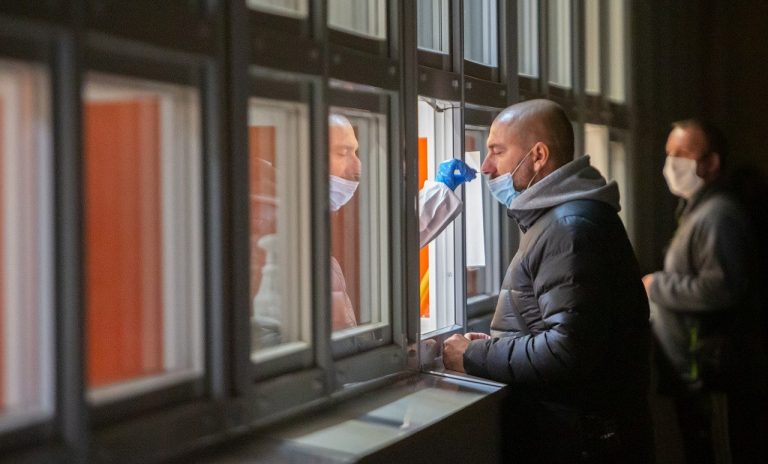 The UK is set to start mass immunisation on Tuesday, becoming the first western nation to start immunisation with the Pfizer vaccine. While V-Day is just around the corner, Britons have been told they would be given a special card, a 'passport' when they vaccinate.
Britons to be given a vaccine 'passport'
Hospitals are getting ready to start the mass immunisation on what is being dubbed "V-Day" by Health Secretary Matt Hancock. It is the largest vaccination programme in British history and is set to start on Tuesday morning. According to the priority list, first in line will be over-80s, care home people and staff, and NHS workers.
Rumours about a vaccine 'passport' to be shown to enter venues in the future were actually given credit, after a Government minister revealed Briton will be given a special card after they vaccinate. When asked whether the special cards would be working as a proper 'vaccine passport', Foreign Office minister James Cleverly said: "It's about unlocking people's lives, it's about unlocking the economy, it's about making sure we protect lives and protect livelihoods."
Seven London hospitals are among the 50 hubs leading the national roll-out: Croydon, St George's, Princess Royal, UCLH, Royal Free, King's College and Guy's and St Thomas'. Britons are being urged not to turn up without an appointment. Hospital hubs have already been "hammering their phones" to book in as many patients as they could, among those in the priority list. St. George's has identified the 155 patients, over-80 due to receive the jab injection tomorrow.
NHS England said hospitals will use one box of vaccine (975 doses) during the first week, although more will be made available if needed. About 7,000 Londoners are set to be vaccinated this week, starting tomorrow morning with the first "V-Day" that will mark history.
READ MORE: