The country prepares to face the snow after the Storm Bella.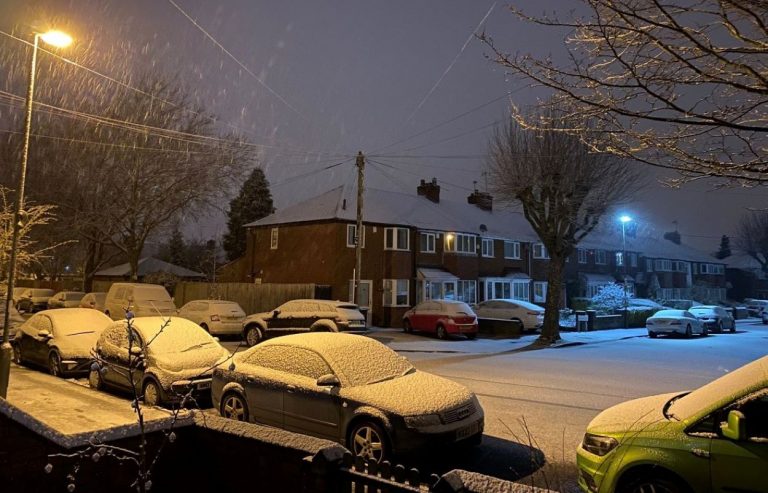 On Monday, London and the South East prepare for snow after sub-zero termperatures overnight.
London and the South East prepare for snow
Today, Londoners have woken to temperatures of -1C. Snow is already being reported in parts of north-west England, the Midlands and southern England.
Moreover, the Met Office announced that rain moving across Wales and England could turn to snow.
The Met Office also issued a yellow weather warning for snow and ice in England from the north-west down through the Midlands and across to Taunton in the west and London in the east. Moreover, also parts of Wales, Scotland and Northern Ireland are under a warning for snow. The yellow warnings are in place from midnight until 6pm on Monday. They warn of the risk of injury from icy surfaces and delays to trains and road transport.
⚠️ Yellow Snow & Ice Warnings issued ⚠️

An area of rain, sleet and snow will move south on Sunday and Monday, bringing snow to lower levels at times. This will also bring a risk of ice ❄️

Latest info 👉 https://t.co/QwDLMfRBfs

Stay #WeatherAware pic.twitter.com/FJ5768bQuH

— Met Office (@metoffice) December 27, 2020
Snow fell also in parts of Scotland, Northern Ireland and England on Sunday afternoon. At the same time, around 100 flood warnings were in effect after stormy days across England.
The Storm Bella
Over the weekend, the country had been hit by the storm Bella. It involved winds topping 100mph overnight on Saturday. However, the top wind speed was recorded at the Needles on the Isle of Wight, where it reached 106mph.
In Northamptonshire, there were two life-threatening flood warnings after days of winter weather over the Christmas holidays, with a cold spell with freezing and wintry conditions still to come.
The storm caused enormous inconvenience to the population. Fire crews in north Yorkshire had to rescue many people from vehicles stranded in floodwater overnight. About this, North Yorkshire Fire and Rescue Service said they used a boat to rescue two men and two dogs from a vehicle stuck in flowing floodwater in Hawes.
Finally, storms meant more than half of Britain's electricity was generated from wind power for the first time ever on Saturday. According to energy company Drax, 50.67% of the country's electricity was produced by wind turbines.
READ MORE: