The new mega centres bring the total to 17 mass jab hubs currently open and 50 by the end of the month.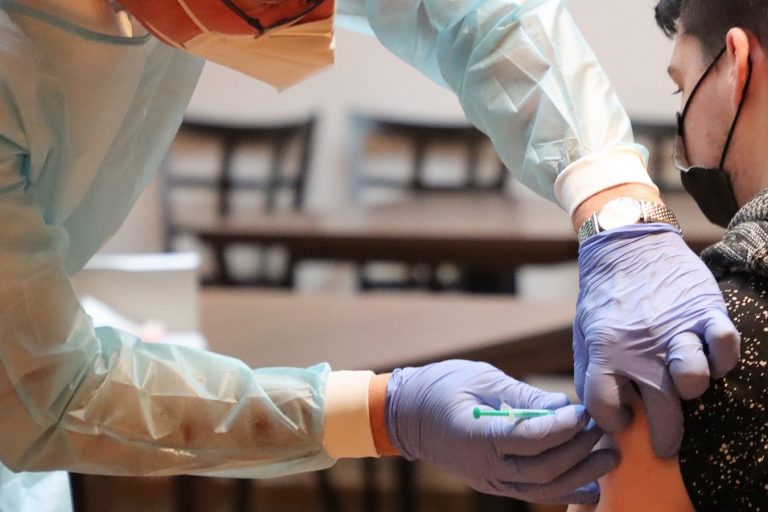 Mega covid vaccination hubs are opening around the UK to help the NHS delivering the coronavirus jab. Reportedly, about 140 covid jabs are being injected every 140 minutes in England at the moment and the new mass covid vaccination hubs will speed up the process.
Ten more covid vaccination hubs
The vaccine rollout plan surely is ambitious as it has set a target of 15 million vaccinated people by mid-February. The government has decided to open more mass jabs mega centres to help speeding up the vaccination process, only last week seven mega hubs opened from Manchester to London.
The mass vaccination hubs opening today
The new mega centres bring the total to 17 hubs and 50 by the end of the month. The mass jab hubs opening today are 'Bournemouth International Centre' in Dorset, 'Taunton Racecourse' in Somerset, 'Blackburn Cathedral' in Lancashire, 'Salt Hill Activity Centre' in Berkshire, 'Norwich Food Court' in Norfolk, 'The Lodge in Wickford' in Essex, 'Princess Royal Sports Arena, Boston' in Lincolnshire, 'St Helens Rugby Ground' in Merseyside, 'The park-and-ride at Askham Bar' in York and 'Olympic Office Centre in Wembley' in North London.
The Government announced that all vaccination sites with enough supply and capacity are now allowed to offer mass vaccinations to the next vulnerable groups. The next groups on the priority list also include over-70s. Prime Minister Boris Johnson said the country is making a 'significant' progress by vaccinating 140 people a minute. No deadline is confirmed by reports say the target is injecting every adult in the UK by autumn.
READ MORE: