From the uselessness of the red telephone boxes to their transformation into defibrillators, mini museums and digital units, the iconic British phone booths can still be helpful nowadays.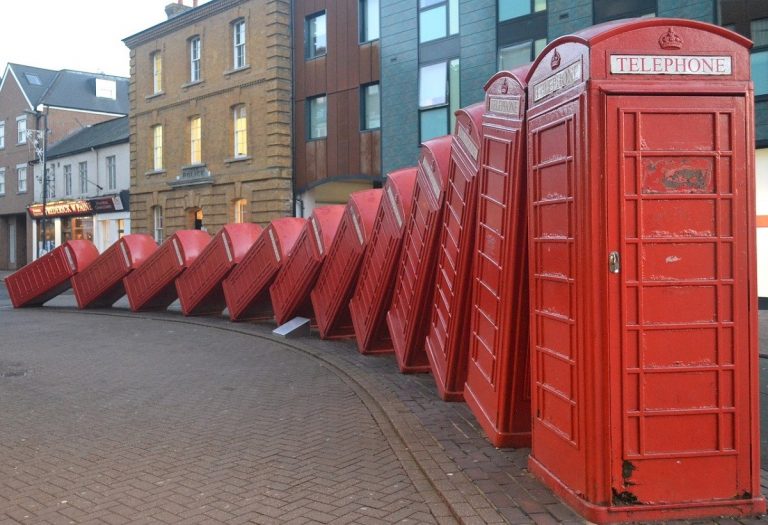 Thousands of old and historic red telephone boxes are ready to be reinvented: they will become defibrillation stations or small art galleries.
Red telephone boxes: turn into defibrillators
According to BT, public telephone boxes have been slowly overshadowed by the growth and spread of mobile phones and smartphones for several years now.
In addition, the mobile coverage has significantly improved, generating a useless public line of cabins. Since 2008, more than 6,600 phone boxess have been actually sold and used to perform various services, including that of defibrillation units, mini history museums, art galleries and book exchanges.
The national secretary of the charity community Heartbeat Trust, Martin Fagan, who is helping to install defibrillators in kiosks, said that this program is very useful because it helps to save human lives. He also said that about 800 stands have already been converted and soon there will be 200 more.
James Browne, who works at BT, said that in this way the UK will be able to keep alive its historical, iconic element, such as the red telephone box which, since it could no longer perform the task for which it was born, can be helpful for something really important.
BT has also made new hundreds of telephone boxes in various UK cities, turning them into digital units, the "Street Hub", which offers free public Wi-Fi, USB charging devices and environmental monitoring.
READ ALSO: