REBO, the first connected reusable bottle that cleans the planet when used, joins the GELLIFY portfolio.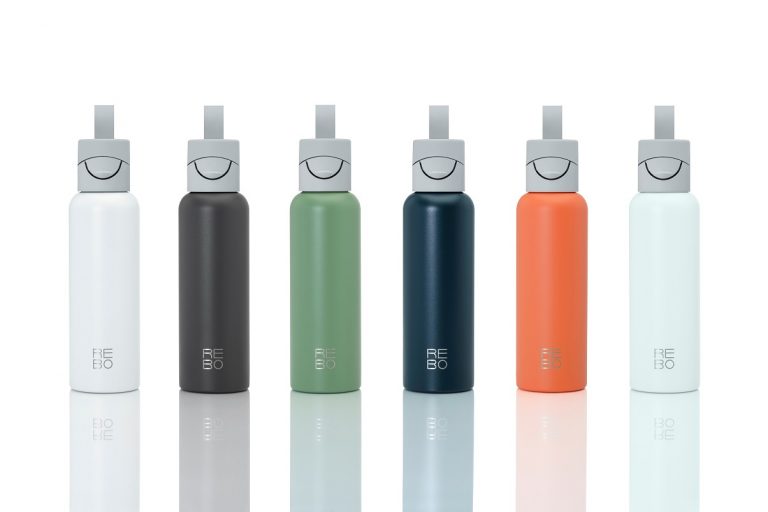 REBO, the first connected reusable bottle that cleans the planet when used, joins the GELLIFY portfolio.
The capital increase, which has been underwritten by GELLIFY together with Azimut Libera Impresa SGR's Azimut Digitech Fund, will help with REBO's commercial development.
Milano, 15 July 2021 – REBO, the first connected reusable bottle that cleans the planet when used, has joined the portfolio of GELLIFY, a B2B platform that selects, invests in and grows innovative and high technological startups and connects them to established companies to innovate their processes, products and business models and the portfolio of Azimut Digitech Fund, a closed-end alternative B2B venture capital fund that invests exclusively in B2B technology companies established by Azimut Libera Impresa SGR (Azimut Group) in partnership with GELLIFY and operational since the end of December 2020.
REBO was founded in 2019 by Pierandrea Quarta, Francesco Abbate, Eduardo Atamoros, and Fabio Mancini, a group of former colleagues with experience in multinational companies. Inspired by their common passion for emerging technologies and social entrepreneurship, REBO's co-founders designed and implemented a durable bottle with integrated smart technology.
This "smart" bottle works in conjunction with an iOS/Android B2C app that monitors water intake, provides a personalized hydration plan through biometric data retrieval, tracks plastic savings, and funds the collection of one plastic waste (bottle) for every bottle you drink.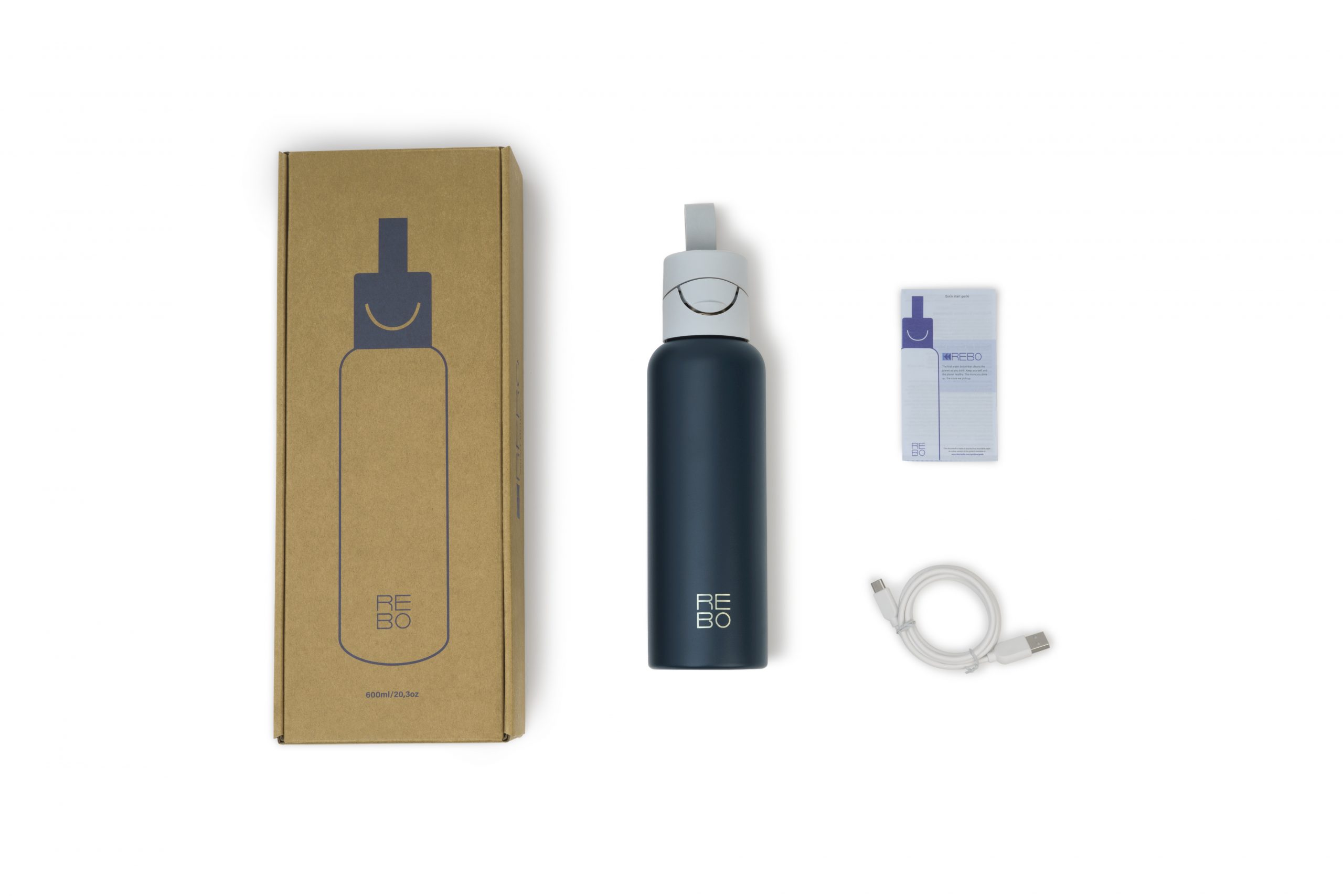 REBO has also developed a B2B data analytics platform that provides behavioral and demographic hydration data that can help industry players improve retail management, increase consumer awareness, and explore the possibility of undertaking alternative business models, like subscription.
Also, the smart bottle is connected to a blockchain system to record and certify the plastic savings associated with its use. These savings are certified by Gold Standard enabling the issuance of Plastic Avoidance and Collection Credits (PACC); the latter are monetized through sponsors and enable the plastic collection activities.
Major developed markets such as the UK are seeing a decline in single-use plastic bottles in the wake of sustainability trends like the consumer search for increasingly environmentally conscious and smart solutions.
REBO is placed in a global bottled water market with extensive growth potential: According to market research firm Facts & Factors, this market was valued at $234 billion in 2019.
The global bottled water market is segmented into two main sub-markets: disposable plastics (global market size: $150 billion per Grand View Research) and durable bottles (global market size: $8.2 billion per Grand View Research). REBO is positioned as a smart bottle device in this second market, a specific segment with significant growth as shown by its compound annual growth rate of 14.3% per Grand View Research.
The co-investment transaction by GELLIFY and Azimut Libera Impresa SGR through the Azimut Digitech Fund will allow REBO to continue its scaleup on international markets. What's more, the analytical capabilities of GELLIFY will be significant in supporting REBO with delivering its value proposition to the B2B markets.
Gianluigi Martina, a GELLIFY managing partner and founder, stated: "We are very excited to invest in REBO. Its enterprise data analytics solution will be a gamechanger in helping large corporations understand their end users' needs, increase their consumer awareness, and therefore improve their current business models. GELLIFY's decision to invest in REBO has also been fueled by the belief that its sustainable blockchain system can help solve the planet's biggest waste challenges by converting plastic savings into green credits to fund plastic pollution cleanups, create jobs, and strengthen the local communities most impacted by plastic waste."
"REBO uses the power of technology to generate a positive impact on the planet, helping solve the plastic waste problem. Azimut Digitech Fund's investment and GELLIFY's technical capabilities will allow us to enhance the technological profile of REBO and consequently, its positive impact," said Pierandrea Quarta, the CEO of REBO.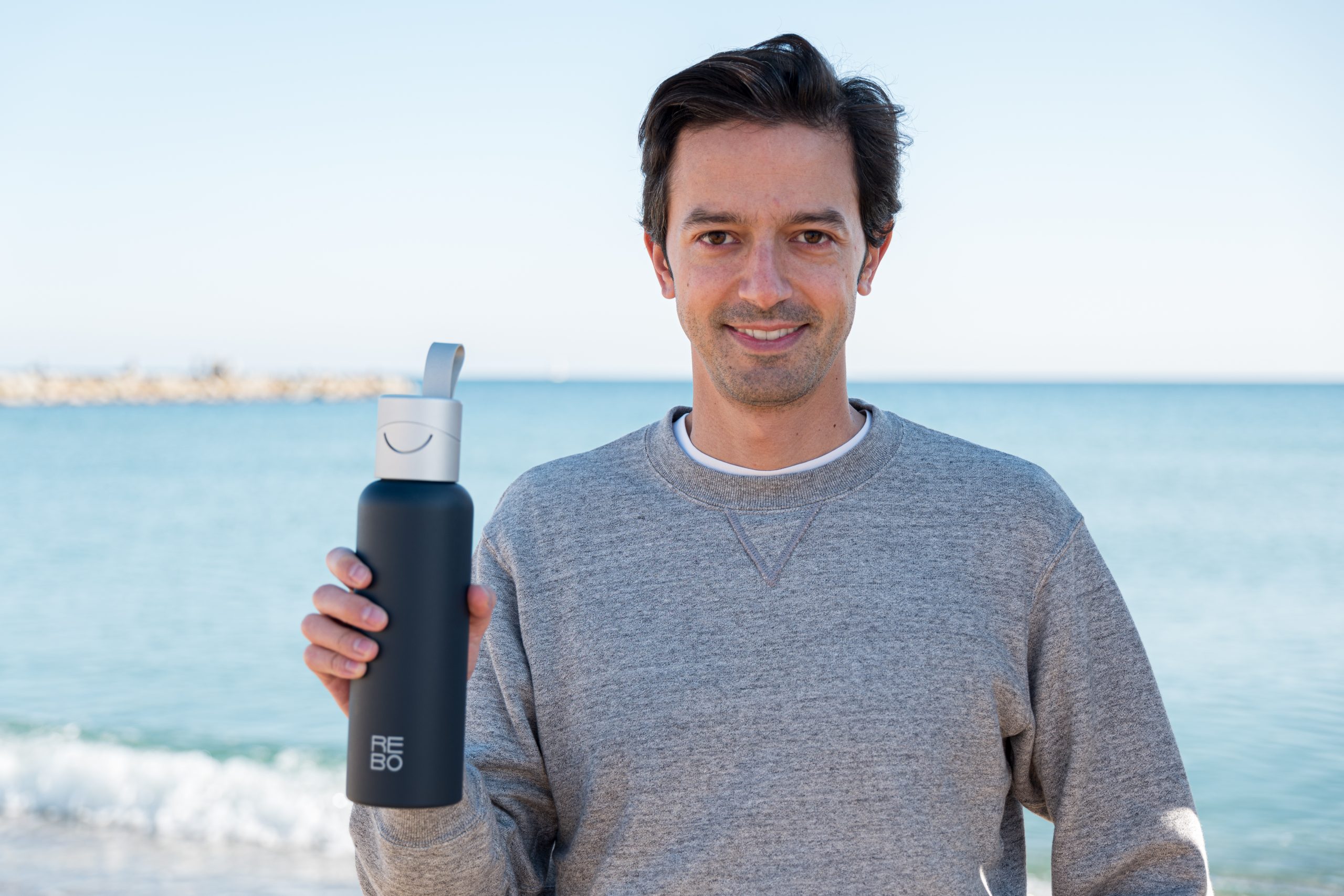 During the fourth annual Run for the Oceans global event (May 28 – June 8) – which was organized by Adidas and Parley, a leading environmental organization that addresses the main threats to our oceans – REBO, Adidas and Parley launched a limited edition of the REBO Bottle co-branded with Adidas. These limited edition bottles were put on sale on the Adidas websites in the UK, France, and Germany, and REBO concurrently launched a challenge to clean up our oceans on the Adidas app.
In addition, the startup recently announced a strategic partnership with the Aptar Food + Beverage division of Aptar Group, a global manufacturer of distribution packaging and end user dispensing devices. Aptar helped the startup develop its bottle by using their expertise in the food and beverage industry – one of their three divisions – and the expertise of their engineers, who are highly specialized in the development of closures.