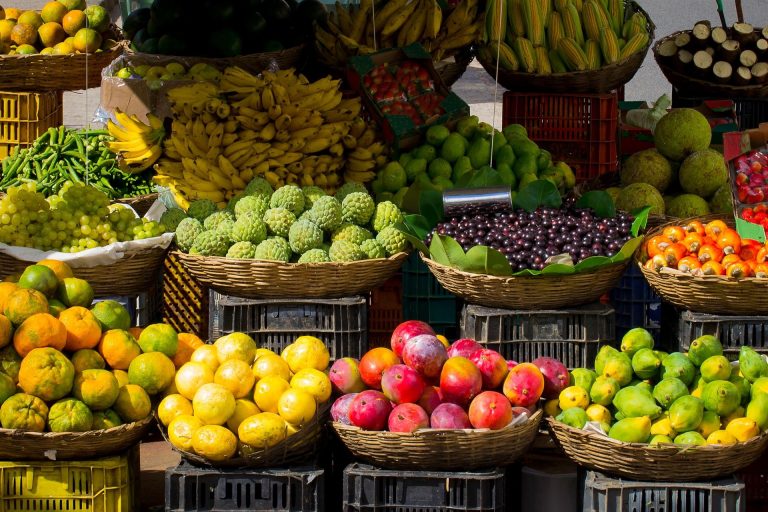 Going from farm to fork when grocery shopping is an excellent solution to save money while getting quality produce. However, if you want to avoid disappointment, you should take into account several factors when purchasing fresh products.
From Farm to Fork: Seasonality and Eco-sustainability
First of all, you must remember that only foods grown by farmers during the previous days can be sold in local markets. Consequently, you will not find the same variety of goods as in the supermarket. Local markets provide only products grown in a particular season and place.
In this way, however, you will be able to eat healthier while respecting the cycle of nature.
Another important aspect concerns the eco-sustainability of products. Goods sold at markets do not travel by road or air for miles. Moreover, farmers do not use pesticides or illegal chemicals. Finally, these products are also supplied trying to avoid overproduction.
What makes the experience at a local market unique is the convivial atmosphere you breathe there. Buyers are not in a hurry, and sellers are always ready to give advice and tell anecdotes about the products on sale. Unlike shopping at the supermarket, here there are no gloves and plastic bags but people who will be happy to serve you advising what kind of food to choose depending on the recipe you want to prepare. And if you have no ideas for dinner, the farmers will be happy to suggest some with their products.
As already said, it is quite a different experience compared to going at the supermarket. This is also because there is more attention to waste. For this reason, if you go to the farmers' markets to do your shopping, remember to bring your own shopping bags, egg containers as well as a few paper bags for food. You will make the farmers happy if you give them the opportunity not to create waste.
The Best Time to Go Grocery Shopping
Generally, it is advisable to shop at the farmer's in the early hours of the morning. First of all, as these products are always fresh, it is very likely that they will end at the end of the morning – especially the most particular ones. Secondly, as farmers start their day at the market very early, they may want to close it earlier than the traditional shops.
Going local from farm to fork means making a small, but significant, contribution to sustainability, and the fight against pollution. We must always remember, in fact, that 30% of carbon dioxide emissions depend on food production.