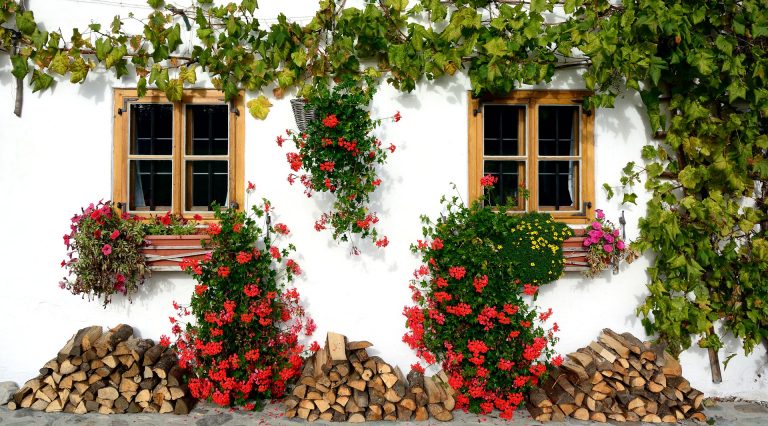 Living in the city does not necessarily mean having to give up direct contact with nature. All you need is a terrace, a small garden or even just a small balcony to recreate a biodiversity paradise. Here are some tips for creating a magnificent green oasis in your home.
Green Oasis Are Made By Various Plants
Geraniums and cyclamens are beautiful and easy to handle. However, they do not help biological diversity, since they are widespread. An original alternative, especially if you live in the city, may be wild flowers.
There are also many seed mixtures on the market that are designed to attract pollinating insects and small birds.
If you are lucky enough to have a large balcony or a small garden and you are not really new to it, try some rare seeds. In this way it is possible to help to keep alive the typical species of the territory at risk of extinction.
Add special odours to your balcony with aromatic plants. Going beyond the usual sage, mint and rosemary, you can prefer those that can attract useful insects such as bees and bumblebees. Saffron can also be grown in pots, as well as bear garlic, cumin and nigella. A little more space is needed for fennel, dill and white mustard.
The Role of Animals
Now that your garden is starting to take shape, you can think of making it come to "life". How about welcoming some animals to your green oasis?
Sow some nigella, flowering flax or wild fennel in a pot or buy cornflowers, lavender or alfalfa to attract butterflies. Alternatively, you could breed ladybirds, which in addition to being nice can be a viable alternative to the chemicals used against aphids.
If you are not afraid of wild bees and want to offer them shelter for the winter you can open a "bug hotel". To set it up, just leave a few strains of drilled wood on the terrace or in the garden, in a sheltered corner. You can also use bricks, filling the holes with a few pieces of bamboo cane, or buy one ready in a nursery. In addition to bees, it will offer shelter from the cold to spiders, ladybirds, dragonflies and moths.
For the less impressionable, there are batboxes. Before dismissing this idea, it is good to know that bats are completely harmless to man and slaughter mosquitoes, eating up to 2 thousand a day. Excellent indicators of the quality of the surrounding environment, they are also at risk in many areas. As a result, adopting one of them means contributing to the conservation of the entire species.