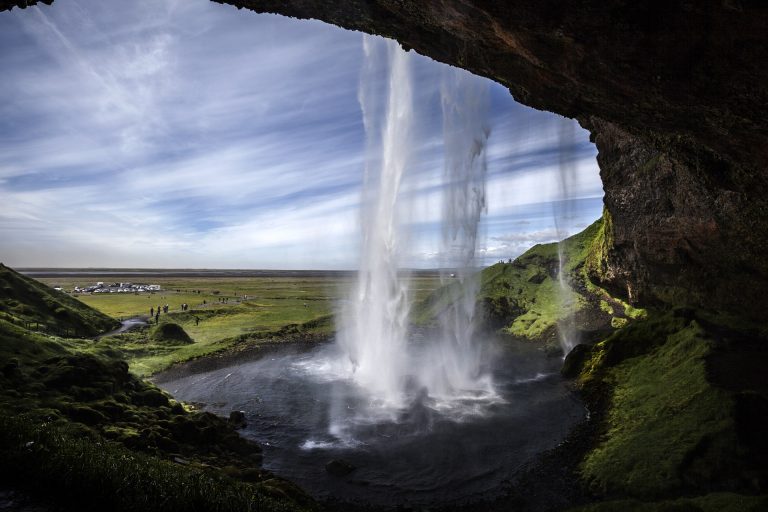 There is much talk going on about the damages men have done to our planet in the past centuries. However, the discourse has taken on a new viewpoint – that of the younger generations. Young people – such as Greta Thunberg and the students who back her stricks for climate change – have started to ask their parents how will our planet look like if we all do not stop harming it.
What kind of future should they and their children expect? And what are they doing to make things better? This tension between the older and younger generation is the underlying theme of Benedikt Erlingsson's Woman at War movie.
A Strong Woman Fighting for the Environment
In the beautiful landscape of rural Ireland, Halla (Halldóra Geirharðsdóttir), a woman in her fifties, leads a double life. While she is not busy directing the choir of her town, she is the Mountain Woman, an environment activist who tries to stop the government from constructing an aluminium smelter. She does this by sabotaging power lines, throwing arrows at drones which are employed to find out her identity and becoming one with the nature that surrounds her in order to escape being found out.
She lives alone and the only family she has left is her twin sister Ása, also played by Halldóra Geirharðsdóttir. Even though she does not have a partner, Halla desires to adopt a child. Her dream of becoming a mother is almost fulfilled when the adoption center approves her application to adopt an Ukrainian girl who has lost her parents in the conflict between Russia and Ukraine. Halla finds herself torn between her fight to safeguard the environment and her wish of welcoming a child in her life. This tension is worsened by the decision of the Icelandic government to catch and stop the Mountain Woman.
Woman at War Movie
The name of the movie "Woman at War" does not refer only to Halla, but also to the child, Nika, who survived the war in Ukraine. Even though Halla and Nika are involved in two, very different wars, they are both fighters.
Throughout the movie, the audience gets acquainted with Nika only through a picture. However, her role in Halla's life is made continuously apparent by the "choir" of the movie. The soundtrack, in fact, is played by a real band which can be seen only by the main character. This band seems to represent Halla's activist spirit. However, right after Halla finds out that she may become Nika's adoptive mother, every now and them a choir formed by three women dressed in traditional Ukrainian dresses appears as well.
Halla is torn between saving the planet and saving Nika from her situation. However, would giving up the fight to protect her – and maybe Nika's – home really a solution? What kind of an environment will Nika find herself in if Halla – the adult – does not protect it?