The social media platform claimed the posts with #ResignModi hashtag were temporarily hidden by mistake and then restored them, denying Indian government's engagement.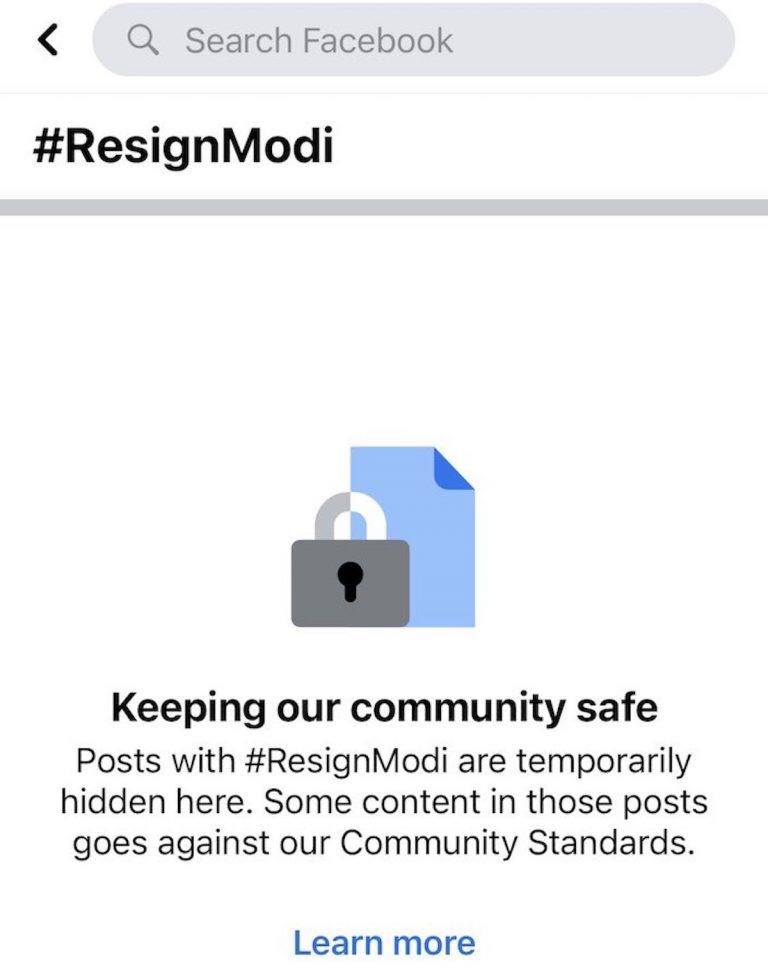 Facebook users noticed that the social media blocked a hashtag against Indian Prime Minister Narendra Modi. The hashtag #ResignModi gathers plenty of critical posts towards the Indian government and how it has been handling the pandemic. This is not the first time that social media hide contents against Modi's administration.
Why did Facebook block #ResignModi hashtag?
For some hours on Wednesday the social media company based in Menlo Park hid over 12,000 posts criticizing the medical emergency management. India is actually dealing with a huge medical emergency due to a dramatic increase of Covid-19 cases.
Despite the aid from abroad, the country's situation is critical. Everything is lacking, from hospital beds to ventilators, oxygen cylinders and life-saving medicines. A large part of the Indian population believes the government, especially the Prime Minister, isn't up to the task of managing this catastrophic second wave of infections.
Popular discontent obviously land on social media, posts criticizing the governance overrun social media. But yesterday, anyone searching the hashtag #ResignModi on Facebook found a message saying that the posts were "temporarily hidden". Put differently, the content turned out to be against Facebook community standards.
Since the outcry keeps raising, the Indian government is trying to censore social media posts in different ways. For example, a few days ago social media platforms like Facebook, Instagram and Twitter, removed 100 posts on government's express request. The posts at issue blamed the handling of the Covid-19 pandemic in India and some of them were by leaders of opposition political parties.
Facebook claimed that it "blocked the hashtag by mistake", denying any interference by the Indian authorities. Then, Facebook's policy communication manager Andy Stone announced on Twitter the restoration of the posts.
But issues between Indian government and social media platforms persist. In February, India's Ministry of Electronics and Information Technology introduced new regulations on the control over social media contents. Platforms like Twitter and Facebook have to remove content that the Indian government finds objectionable.