10th anniversary of marriage of William and Kate: for the occasion, released some portraits of the couple.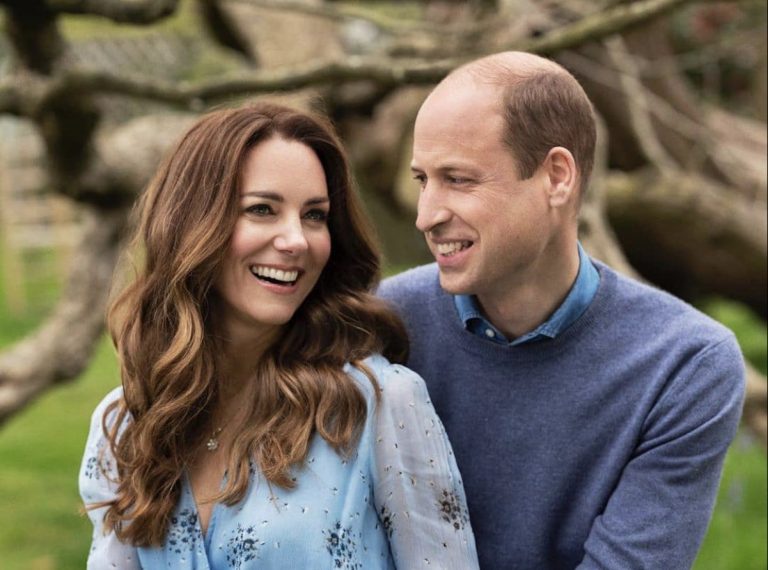 Celebrated the 10th anniversary of William and Kate and for the occasion were released some portraits of the couple. The two images portray the happy and smiling couple.
William and Kate: 10th anniversary of marriage
Photographer Chris Floyd took pictures this week in Kensington Palace.
The two squeeze and smile at each other. It's Kate's tenth year in the royal household, and today she's also celebrating her tenth year of marriage to William. He met Kate at university and the couple, after eight years of engagement, decided to marry on April 29, 2011 at Westminster Abbey.
The traditional gift for the 10th wedding anniversary is the pond. It is a symbol of strength and duration.
However, the couple now have three children: seven-year-old George, five-year-old Charlotte and three-year-old Louis. Since she joined the royal family, Kate has devoted herself to charity, youth health, and visual arts. During the pandemic, the couple supported doctors and hospital staff, also promoting vaccines. Because of Kate's commitment, the real writer Penny Junor describes her as the model of a future queen.
This year the couple faced various challenges, such as Meghan's accusations in the Oprah interview. The accusations against the royal family are of racism and the fact that he did not support Meghan when she was in trouble. Meghan also accused Kate of making her cry before the wedding.
However, some think that Kate may be the person who can bring Harry and William to peace, who were seen talking after Philip's funeral.