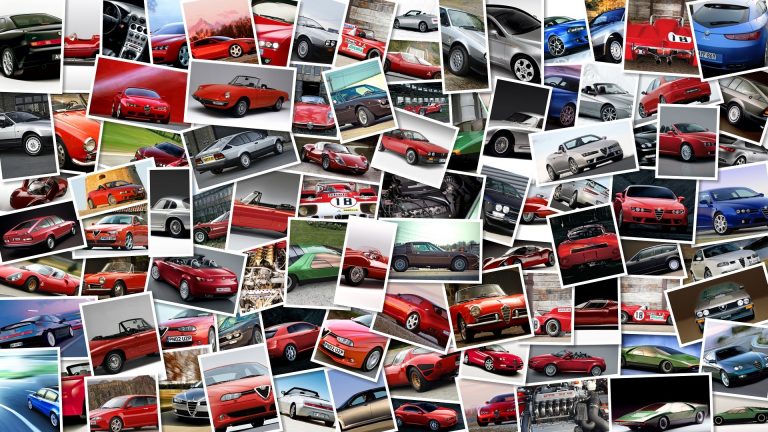 Round 12 of the World Superbike Championship at a highly eventful Nurburgring circuit saw Max Biaggi regain the lead in the standings after a superb victory in race 1, while title rival Marco Melandri binned it not only in race 1, but also in race 2 (while leading) and throw away a massive amount of points and a day to forget as BMW's Director Bernhard Gobmeier described it.
Melandri's situation could have been even worse if Biaggi hadn't also crashed in race 2 and picking up only 3 points after he rejoined, which gave the Roman Emperor just 9.
5 points advantage at the end of the day, and there are still 100 points up for grabs as the championship heads into its final two rounds of the season.
While everyone is expecting that the real showdown will go down between the Italians only at Magny Cours, no one can actually count out Kawasaki's Tom Sykes to throw a wrench into the plans of the Roman Emperor and Macho Melandri.
Sykes once again had serious tire issues in both races, but he actually shortened the distance in his third place in the standings to just 26.
5 points, but if the weather decides to act up in Portugal and/or France we all could get a surprise.
Following the all-Aprilia podium in race one (Biaggi, Eugene Laverty and Chaz Davies) and the first two spots in race 2 (Davies and Laverty) the Italian marque also now leads the manufacturers standings, with BMW second and Ducati third (with all the relative complaints by Althea's Genesio Bevilacqua regarding the weight handicap that the twin cylinders have to bear and that the machine is no longer being developed – Biaggi has won 6 races, Melandri 5 and Checa 4 so far this season).
After the jump you'll find out what the riders had to say and the highlight video of race 1.
Max Biaggi (1st and 13th)"We did a good job all weekend, reaching a truly satisfying set-up.
In Race 1 I got off to a good start and then Sykes set a mad pace.
When I saw him starting to slow I risked overtaking.
I thought maybe it was a strategy he was using, but then the gap widened so I pushed hard until the chequered flag came out.
It was a shame about the crash in the first lap of Race 2.
I braked without overdoing it, but then I hit a bump and I couldn't do anything about the slide.
I'm disappointed because after that I was riding well with a leading pace.
Given what had happened, we contained the damage and we're leaving the Nürburgring with the leadership.
It could have been worse, but we could also have done a repeat of the good result in Race 1.
In Portimao we'll be starting almost from scratch.
The battle is close, but we'll be in it until the end".
Chaz Davies (3rd and 1st)The result of race 1 is better than expected.
It hasn't been an easy race for any one….
we come from two top six results and today we wanted something else … and the podium has arrived.
Well I could never imagine a day like this.
It's not as easy as it looks but at the end we found an incredible feeling.
I want to thank all my team that has given me such a competitive bike.
I knew already in race 1 that it was a question of having a good start to achieve a good result.
(the podium was totally unexpected).
In race 2 though I did it and it allowed me to be in top five straight from the start.
There I understood I could do it.
When Melandri passed Sykes I got worried because Sykes was slowing down a bit, but then Marco crashed and I understood that I didn't have to push too much as I was going good already.
I realized that things were getting difficult because it was very easy to do a mistake and crash, a lot of riders went down; my bike though was great and thanks to my team I managed to ride smoothly and clean.
Excellent Job!!Eugene Laverty (2nd and 2nd)Two great races, without a doubt.
In Race 1 I was struggling at the beginning and the bike was sliding around a lot, so I had to wait a few laps before I could really start pushing.
Toward the end I had to defend against Davies' attacks and I managed to hold onto second place.
In Race 2 when Tom Sykes overtook me it cost me a few seconds but then I was able to recover and, with the contribution of Max and Melandri's crashes, I found myself within a shout of the podium.
At that point I had to fend off Camier's attacks, but Chaz had already run away at the front.
I'm quite happy with the two second places for Aprilia and I'd like to congratulate Davies on a well deserved victory".
Tom Sykes (4th and 5th) "There is a question mark over race one because we used the same kind of tyre that we had used all weekend, the softer of the rear tyre selections, and we have done race distance on two of these tyres.
On each occasion we have been able to do 1'55 laps at the end of the simulated race.
So it is very strange today.
We did 1'55s very comfortably at the beginning of the race then we had a massive drop in tyre performance.
It was rear chatter but more like bouncing today and that is something we have never experienced with this bike, let alone this weekend.
We made a tyre choice change and went to the 'B' rear, which we were not keen to do.
Things could have been much better.
Some other riders had a worse day than us so I am quite happy to take good points in each race.
A difficult day but we pulled points ultimately we cut the championship lead a bit.
We will keep working hard for more good finishes.
"Leon Camier (5th and 3rd)"It has been an eventful weekend – as usual – beginning with having to start from the last row of the grid in race one.
The FIXI Crescent Suzuki team did a great job fixing the problem and getting me back out again in time for the warm-up lap.
When the race began, I put my head down and just went for it and was soon overtaking riders one-by-one and making good progress lap-by-lap.
At the end, I was getting closer and closer to Sykes and I think I would've also passed him, but I just ran out of time.
I got a horrible start in race two and once again had to work my socks off getting through the pack.
I got up to third place after 13 laps and passed Laverty two laps later, but a bit of a 'moment' in the final chicane, one lap from the end, let Laverty back through and although I gave it everything I had, he just held me off.
I'm very happy with the podium – it's been a long time – and the result in race one wasn't bad either.
Today, the bike felt pretty good.
The chassis has always been good and the Motec electronics are working extremely well and all this has given us a chance of running with the best.
I'm really looking forward to the next couple of races and hope the team can continue to make progress and we get more results like today.
"Sylvain Guintoli (6th and 10th)Unfortunately we paid dearly our Superpole qualifying position that relegated us to the back of the grid.
In race 1 I pushed like crazy but in the end I didn't have anymore and before risking a crash I decided on sixth.
In race 2 several of us got bottled up behind Baz and this made me lose touch with the front runners.
In the last lap I lost the fight against him and Badovini, but against the four cylinders there is nothing to do right now.
"Lorenzo Zanetti (8th and 11th)"I am satisfied with this weekend following the equally positive one in Moscow.
We did a good job during practice and this has allowed me to start further up the starting grid.
In Race 1 I finished 8th, but half way through the race my tires were finished, even I finished further back in race 2 I was faster, too bad that in the early stages Baz made me lose contact with the group behind the leaders, but that's okay, I'm a rookie and this is my first year in Superbike.
"Leon Haslam (7th and DNF) "Race one was really bad.
I felt I had the pace to run with Eugene Laverty and Chaz Davies.
Earlier on I was struggling with the feel from the front and I found it quite hard to pass the other guys.
But then midway through the race I was also really struggling to change direction and in the last six or seven laps I had zero grip.
My lap times went up to high 59s and even two minutes in the end, while yesterday I did a race simulation all in 56s.
So for me it was really disappointing because it should have been a podium but it was difficult out there with my injury and the lack of power in my shoulder.
In race two I felt pretty comfortable.
I was in a battle with Eugene and Leon Camier who eventually finished second and third.
I made a mistake a few laps before the crash which dropped me back behind the Ducatis but I managed to get back past them and catch up to Camier.
But then I just lost the front.
I never really had any slides before, it was just in that lap and it put me down pretty fast.
It was strange.
In race one a lot of people crashed that way, in race two it was me and Marco.
Normally the crashes are on braking, but this time it was off brakes.
I don't have any major damages, just a lot of bruises.
I landed on the same shoulder again and hurt my elbow and finger but nothing too major.
I am happy about a two-week break now and then we will work on to getting back to where we should be.
Today we were in a battle for second or third coming from 12th on the grid with my injuries so I can't be unhappy but I am disappointed for the crash.
"Ayrton Badovini (9th and 9th)I'm quite satisfied as after such a weekend that's been difficult for several reasons, finishing both races in the top-10 is not a bad thing.
I was a bit lucky in Race 1, while in the second one I fought very hard.
It is a shame that I had those problems at the start.
Overall I'm happy my performance is back where I expect it to be although I still want to improve a lot more in the last two rounds.
"Hiroshi Aoyama (10th and 15th) In the first race we still had the same problem that we've had all season, which is out of the corner I cannot open the throttle as I want.
The race was critical for the front, as well, and I didn't have such a good feeling here.
But maybe there was another problem because many riders crash on the front.
It was difficult and we managed to finish the race in tenth.
For race two, the conditions were different and the grip levels went down.
I had a big problem out of the corners and I could not go faster than this morning.
I struggled a bit but this was my first race at the Nurburgring and we improved in every session.
In the end, we could not reach our potential but we have some data so I hope we can find some new solutions for the next race in Portugal, which will be another new track for me.
Carlos Checa (12th and 6th) "The crash is just one of those things – we were doing what we needed to do, pushing hard to stay with the frontrunners.
It was a shame because I had made a great start and had good pace.
Once I got back on track I got back into my rhythm and was able to pass several riders throughout the race.
It wasn't easy because I had lost my foot pedal in the crash but I think I rode a good race from last position, and in the end was able to take a few points.
The second race went better as far as the result was concerned but we cannot fight with the others, who get away in acceleration – it's an unbalanced game right now as far as I'm concerned.
We need to continue fighting and doing what we can with what we have, pushing our package to the limit and seeing what comes of it.
"John Hopkins (13th and 12th) "I knew today was going to be tough, and it was.
My grid position didn't help and although the tyres were pretty consistent, I just didn't feel confident enough to really throw the bike into the corners and get hard on the gas on the apexes.
I rode as hard as I could, kept the rubber side down and brought the FIXI Crescent Suzuki home in the points.
I would like to congratulate Leon on a good job done today and thank him for giving the team its first podium of the year.
It's been a long time coming, but a good reward for all the hard work.
"Jonathan Rea (DNF and 4th) It's been frustrating again because we had top five pace for race one but, looking at the data, I made a mistake in the corner before the crash.
I arrived at a slower speed but I was carrying a bit more lean angle than on the previous lap, so it was a strange crash, but it was a mistake.
Race two was OK at the beginning and we were fortunate that two of the front guys crashed out, which gifted us a couple of positions.
But we still need to work on the throttle connection and the rideability of the bike off the corner because chassis-wise we're almost in the ball park at every race.
But getting off the corner, especially when the tyre drops, is our biggest problem and that affects our top speed.
It's been a positive weekend for my riding and the guys are working really hard in the box but, like the previous few rounds, we haven't been able to convert it into two solid results, so that's frustrating.
Today wasn't helped by the fact that I spent more time in the bathroom last night than in bed after picking up a stomach complaint, so I didn't start the day in a good way.
But I felt much stronger for race two.
Davide Giugliano (DNF and 7th) "Unfortunately when you're pushing hard crashes can happen.
To be with those in front, I was giving it my all and at a certain point I just lost the front.
In the second race we at least managed to finish, in seventh.
Seeing as Carlos was sixth, I think that shows that the bike's potential was more or less that today, we gave 100% but to do any more than we did was not possible.
A difficult day after a fairly positive weekend.
Anyway, we still have two more rounds and I would like to conclude my first Superbike season with some more positive results.
"Loris Baz (DNF and 8th)"I am not happy about the second race because we had some big chatter problems and we could not brake anywhere near where I was braking yesterday.
I had to brake ten meters early and could not put any lean angle on the left side.
We made some changes from race one, towards the set-up we had in Superpole yesterday and we had no problems then.
We got an eighth place which considering all the problems we had was not too bad.
I am disappointed about not finishing race one as I was going to score a dry track top five finish, which was an objective for the season.
I do not know why I fell but maybe because we had some small chatter there.
It is a big shame and I want to apologise to the team.
We did make another step this weekend, however, and I am confident for the next races.
"Maxime Berger (13th and 14th)"It 's been a difficult weekend but at the end I gained some important points for the standings.
Friday and Saturday we worked to find the right setting, changing also the geometry of the bike and in doing so I have also improved the feeling.
In race 2 we made other changes that have allowed me to finish taking points again.
The work of this weekend will also be used in view of Portimao and with the opportunity I'd like to thank my team for support".
Lorenzo Lanzi (14th and 16th)"I am very happy and the team worked well.
Thank you all, and especially Mario Bertuccio for this opportunity.
We knew that this race was a kind of training, and I must say that the result was positive for me.
After a year and a half has been difficult for me to return.
We take some points but mostly I start to find the right pace and I am confident in view of the last two rounds of the championship that for me still represent a significant opportunity.
We worked well and then we go to Portimao with positive mood".
Brett McCormick (15th and DNF)"First weekend back I think a good success! The team gain me my first point in Sbk that is a great thing! No big drama, I had a mechanical problem at the end of race two, but I have finished race one strong so the budget is still very positive.
Good progress! The neck has not given me problems and I really enjoyed it.
For the last two races we will have fun.
We are ready for Portimao.
I know that track and now we have the basis for the setting of the next race.
"Marco Melandri (DNF and DNF)"This was my first time getting a double zero.
It was two different races, but with the same result.
I am very disappointed for the team that is working so hard.
In race one I struggled a lot with the rear grip and was losing a lot compared to the guys in front of me so I was trying to catch them in braking.
I was braking very hard every time but in corner eight I took a bump and just lost the front.
I don't know what caused my crash in race two yet.
I was on the straight and lost the front.
That was strange.
Now I will recharge my batteries and fight back in Portugal.
" Michel Fabrizio (DNF and DNF) "There's not much I can say.
The weekend didn't start perfectly and it ended the worst possible way.
There's nothing we can do apart from ending this chapter and just focus on the next round.
"