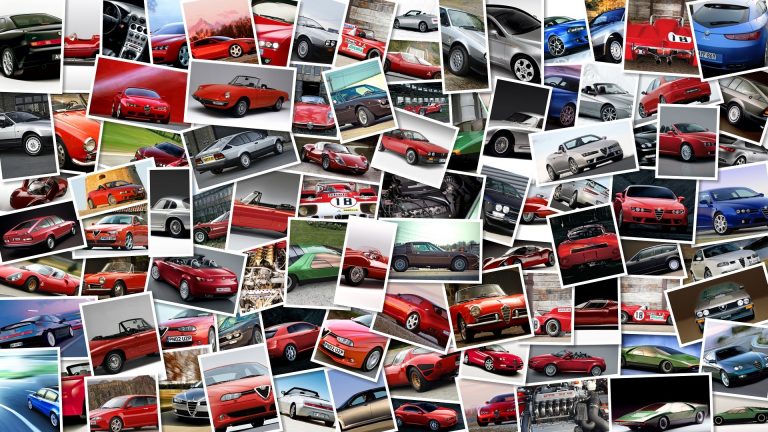 The 2010 Kawasaki Z1000 is a brand new bike, with all new four-cylinder engine, alluminium chassis and a meaner look.
It has been designed to draw on past naked streetbike tradition, but provide a totally new Z1000 riding experience for 2010.
It promises to be a more powerful bike, with greater performance.
After the jump are a full set of pics, and all the details and specs of the new Z1000.
More details on power and torque to come.
Kawasaki Z1000 2010 Kawasaki Z: Bringing You the World's Coolest Streetbikes Since 1973With this latest in a long line of naked Kawasaki streetbikes, we threw out the old rules and started with a clean sheet, drawing upon more than 35 years of experience in giving the people what they want.
If the new Z1000 knocks your eyeballs out, that's exactly what we had in mind.
Even more important, though, is the feeling this one provides every time you twist the throttle.
A sharp new front cowl sloped back at an acute angle highlights the Z1000's new nose, followed by a tilting instrument panel, visible through an orange lens, that can be angled to suit rider preference.
Just below that a long, narrow headlight represents Kawasaki's first use of a line-beam unit.
Following the lines rearward, the eyes will next encounter a dynamically designed steel gas tank, flared on the sides to let you grab it with your knees, and trim at the rear for a snug fit.
The seat's low and narrow at the front to make ground contact easy, and it flows beautifully rearward to end in a futuristically retro LED taillight behind a red lens.
Previous Z1000s used a steel frame, but this one gets its own all-new aluminum one.
Similar in concept to the frame of the Ninja® ZX™-10R sportbike, the frame beams curve over the engine, resulting in a narrow bike that's easy to grip with the knees.
The engine bolts in solidly, stressed-member style, at three places, and in a rubber mount at the upper rear of the crankcase for great torsional rigidity and solid handling.
Wherever possible, welds were eliminated for a smooth, organic appearance.
The main frame and swingarm pivot areas, for example, are cast as a single unit.
The rear subframe is a three-piece aluminum die-casting, light, smooth and beautiful.
At the heart of every naked bike is its engine.
We didn't just bolt it into that frame for solid handling, we did it so you won't forget what you're riding: You'll definitely feel those 1,043 cubic centimeters of fuel-injected Kawasaki four-cylinder every time you twist the throttle.
A secondary balance shaft eliminates excess vibes, but on this bike, a little bit of character is designed in.
In the same spirit, the bike's cool air system uses ducts just ahead of the fuel tank to usher air into the airbox, a placement that lets the rider savor the bold sound of screaming air being sucked into the engine's downdraft intakes.
The Z1000's four-cylinder uses a longish stroke—56mm—to make the most impact in the rpm range most used by naked bike riders.
Long-stroke engines keep intake air velocity up for maximum midrange power whatever the displacement.
From nearly any rpm, rolling the Z1000's throttle open provides the kind of instant gratification most sportbikes just can't quite muster.
Having said that, this engine also spins up noticeably faster from about 7000 rpm upwards, with a silky smooth, highly intoxicating response.
What more do you need? Not much.
How about new five-spoke wheels, with spokes machined near the rims for a custom-wheel look.
We carried forward the quad-pipe theme from the last Z1000 (and the first Z1), but an under-engine pre chamber let the engineers use shorter mufflers for great looks, better mass centralization and light, quick handling.
A solid-mount handlebar and aluminum footpegs lifted from the Ninja ZX-10R complete with machined edges contribute to the Z1000's direct feel.
Nobody scrimped on the suspension and running gear, either: A radial-pump master cylinder provides the latest in braking feel and feedback.
Adding compression damping adjustability to the 41mm inverted fork gives it all-way tunability, and a completely new, horizontal placement of the rear shock provides typically UNI-TRAK®-like performance.
The next time somebody complains to you that modern motorcycles have no soul, take them for a ride on a new Z1000.
Everything about it is up-to-the-minute modern.
But you can feel its roots every time you hit the starter.
This one's classic Kawasaki all the way.
Authentic Kawasaki Accessories are available through Kawasaki dealers.
All new engine• Liquid-cooled, DOHC, 16-valve 1,043cc inline-four offers greater torque and a stronger top-end rush than previous Z1000 models• Bore and stroke of 77.
0 x 56.
0 mm were chosen to achieve the desired engine character —strong in the everyday rpm range most used by naked super bikes• 38mm downdraft throttle bodies allow intake air to travel to the engine in the shortest possible distance• Oval sub-throttles help keep the engine slim — a good thing since the throttle bodies are positioned between the rider's knees• Soft rev limiter provides good overrev; power doesn't drop off suddenly at high rpm• Crankshaft and transmission shafts are arranged in a straight line instead of a triangular layout, to maintain the design from the previous Z1000 — a design that offers the best look for a naked model• The crankshaft was lowered to allow for a longer stroke without adding engine height• A secondary balancer, driven off a gear on the sixth web of the crankshaft, eliminates excess vibration All new alluminium backbone frame• An aluminum backbone frame designed specifically for the Z1000, and similar in concept to the frame of the Ninja ZX-10R, allows a narrow construction that is easy to grip with the knees• Lightweight and highly rigid, the frame uses the engine as a stressed member, for a firm, planted feeling and enhanced stability• Frame is tuned to transmit the ideal level of engine feedback directly to the rider• The frame's five-piece construction consists of steering stem, left and right main frames, and two cross pieces.
The two main frame components have open C-shaped cross sections• As much as possible, welds were eliminated for simplicity and appearance.
The frame beams and swingarm brackets are now single die-cast pieces• The new frame uses four engine mounts; three mounts are rigid, the upper rear crankcase mount is rubber• The rear sub-frame is a three-piece aluminum die-casting construction, light, strong and good for mass centralization• The sub-frame is an example of form and function combined, negating the need for side covers and allowing underseat narrowness for a shorter reach to the ground SpecificationsEngine Type Four-stroke, liquid-cooled, DOHC, four valves per cylinder, inline-fourDisplacement 1043 ccBore & Stroke 77.
20 x 50.
9 mmCompression Ratio 11.
8:1Fuel Injection DFI® with four 38mm Keihin throttle bodies, oval sub-throttlesIgnition TCBI Digital AdvanceTransmission 6-SpeedFinal Drive X-Ring ChainFrame Type Aluminum BackboneRake/Trail 24.
5 deg.
/ 4.
1 in.
Front Suspension/Wheel Travel 41 mm inverted cartridge fork with stepless compression and rebound damping, adjustable spring preload / 4.
7 in.
Rear Suspension/Wheel Travel Horizontal monoshock with stepless rebound damping, adjustable spring preload / 5.
4 in.
Front Tire Size 120/70 ZR17Rear Tire Size 190/50 ZR17Wheelbase 56.
7 in.
Front Brake Type Dual 300mm petal-type rotors with radial-mount four-piston calipersRear Brake Type Single 250mm petal-type rotor with single-piston caliperFuel Tank Capacity 4.
9 gal.
Seat Height 32.
1 in.
Overall Length 82.
5 in.
Overall Width 31.
7 in.
Overall Height 42.
1 in.
Color Pearl Stardust White, Metallic Spark BlackWarranty 12 monthsGood Times™ Protection Plan 12, 24, 36 or 48 months