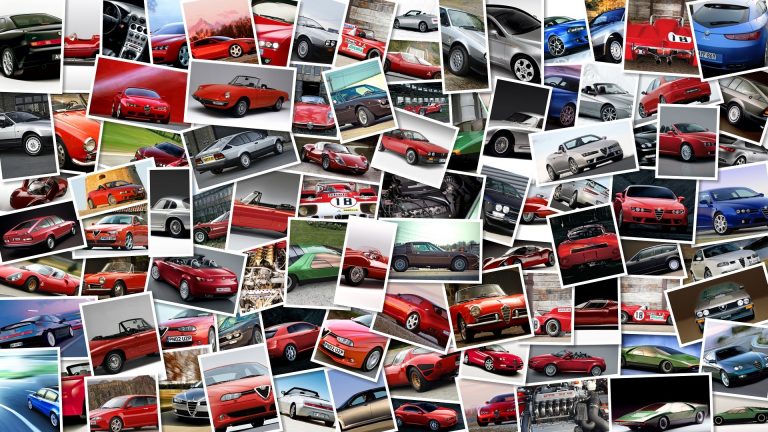 The official pics of the Pagani Huayra and the accompanying press release are well beyond enough to convince us of the hyperbole of this vehicle.
We were going to try and write something equally as exaggerated, but at the understated end of the scale just for fun.
But we're not up to the task of trying to describe the Huayra this late on a Wednesday night.
The Pagani Huayra has a bizarre front end, massive gull-wing doors that seem to dwarf those of the SLS AMG, and plenty of aerodynamic creases, tucks and flares, such that washing this thing would probably be a pain if it weren't for the fact it's still a Pagani.
The interior design combines classic leather with minimalist carbon fibre and aluminium finishes, and has pulled off some pretty luxury touches on this hypercar.
We get a central touch screen commanding the multimedia system, a central multi-function display and a unique forged aluminium centre console which is apparently inspired by clarinet keys (we kid you not).
Over with the design which you can check out in the Huayra gallery, the more important information regarding this new creation is its performance.
Pagani has designed a new carbon-titanium monococque chassis, and plenty of carbon fibre combines to create a vehicle that weighs 1,350 kg.
A specifically designed AMG engine is the powertrain of choice.
The 6.
0-litre, V12 twin-turbo unit produces over 700 hp and 1,000 Nm of torque.
And that is enough to knock the wind out of us, so to speak.
See all the pics and the press release after the jump.
PAGANI HuayraAncient legends tell of Aymara Huayra Tata, god of wind, which controls the breezes, the winds and hurricanes that affect the mountains, ravines and slopes of the Andean cordillera.
It is said that Tata Huayra living in the hills and valleys left them just to show his strength to his wife, Pachamama, the goddess of Mother Earth.
With its power, the god of the wind Huayra Tata may raise the waters of Lake Titicaca and turn them into rain that pours on the fertile Pachamama.
Tata Huayra When resting, the waters are calm and the rivers.
But the calm before the storm is about to be discontinued … DESIGNInspired eternity element air.
Delicate and ethereal, yet capable of eroding the most resistant materials, giving them the forms that we recognize in nature.
Elegant, muscular, Huayra combines past, present and future in the timeless art automotive interpretation.
The style of the car has been perfected over five years to give each line a clear beginning and an equally clear view.
Hundreds of drawings, scale models and eight two-size, that even keeping the basic design concept, we have gradually refined the shape and substance.
This was achieved through meticulous attention to detail that has resulted in a continuous and exhausting search for proportion and elegance.
The bi-xenon headlights, a prestigious heritage of the Zonda R and LED daytime running lights are harmoniously integrated into the elliptical shape of the mouth front.
The integrated rear bumper diffuser dominated by an elliptical frame that surrounds and enhances the four tailpipes, a symbol of continuity and a characteristic feature of the mark Pagani.
SPINEThe all-new monocoque central Huayra is built in carbon-titanium, with its gull-wing doors that include a good portion of the roof.
The research focused on the application of advanced composite materials and technologies first tested on the Zonda R, to achieve the highest levels of rigidity combined with maximum lightness.
The tank is positioned in the most protected of the camper behind the pilot, reinforced by a safety cell made of different composite materials and ballistics.
The semi-chrome-moly frames provide a stiffness to weight ratio allowing the suspension to work exceptionally well and to incorporate an advanced absorption of energy, ready to protect occupants in case of impact.
The constant quest for weight reduction has led to an ingenious combination of aesthetic, structural and otherwise.
One example comes from the pipes of the cooling and air conditioning: the ambitious choice of integrating them into the monocoque structure has rendered superfluous the inclusion of additional components.
The result of the reduction program is summed up in a vehicle weight of 1350 kg which makes lighter Huayra the supercar segment.
HEARTMercedes-AMG provides the heart of Huayra.
The 12-cylinder biturbo engine with 60 ° V? with 5980 cm3 has been developed to meet not only the technical application and the strictest quality aspects, but also to give the car its dual character.
The calm and harmony that are perceived to drive one of GT's finest today are interrupted when the pilot called Huayra to unleash its power over 700 hp and a torque of over 1000 NmThe turbines are designed to offer an immediate response to the minimum stress of the butterfly, giving the driver complete control over the power at any speed and preventing unwanted delays in disbursement.
The two radiators on the sides of the mouth anterior ensure the best cooling efficiency of the intercooler located above the cylinder head.
This cooling system at low temperature is designed to operate in adverse conditions of Death Valley with temperatures above 50 ° C.
The dry sump lubrication also feeds the engine when the car is subject to extreme lateral accelerations.
Also regulates the oil flow so that only the required quantity of lubricant is pumped into the engine from the external tank, reducing the friction caused by an excessive volume of fluid inside the base.
The dry-sump oil pan makes obsolete the conventional one, allowing you to mount the engine and have a lower center of gravity away from less land.
A heat exchanger oil / water reduces engine warm during cold start and keeps the refrigerant and lubricant temperatures stable.
Extensive weight reduction programs have resulted in simple yet ingenious solutions.
In order to limit as much as possible to pipe connections and the expansion tank is mounted directly on the engine.
Bulkheads intercooler act as reservoirs of the expansion of low-temperature circuit and the engine coolant circuit.
The M158 engine is certified to the strictest environmental regulations and EU5 LEV2 and, despite a significant increase in power compared to engine developed by Mercedes-AMG in the past for Pagani, fuel consumption and thus CO2 emissions have been killed so that Huayra holds the record among female athletes to 12 cylinders, with values close to cars on the market of displacements and lower powers.
The large 85-liter tank ensures a longer range travel.
The power system in two stages with no return has two power pumps that send fuel to the engine by activating the second pump when needed.
To further increase the demand for fuel efficiency is controlled by a microprocessor on each pump, releasing the required amount from the engine control at any particular time.
This reduces the energy needed to operate the fuel pump and eliminates the waste of excessive fuel transport and heating ducts of gasoline.
As a tribute to the decade-old tradition of Mercedes-AMG to build engines in the world for sports cars, the M158 boasts the historic AMG emblem on the intake manifold along with the name of the technician cha has hand-assembled at the headquarters Mercedes-AMG Affalterbach to Germany.
The titanium exhaust system has been engineered by MHG-Fahrzeugtechnik and is a direct application of technologies racing on a high-performance road car.
The hydroformed junctions have been developed to reduce the pressure and ensure a free flow of exhaust gases.
Titanium offers a limited role in the silencer while offering reliability Iconel exhaust parts most exposed to high temperatures.
The full exhaust system weighs less than 10 kg and research undertaken to ensure maximum pleasure sound translates into a harmonious and deep roar that portends a wave of power ready to erupt with a roar, accompanied by the hiss generated by aircraft intakes' air.
FEETThe power and enormous torque is transferred to the wheels via a seven-speed sequential gearbox cross and a dual-disc clutch.
The adoption of a dual-clutch in oil bath was discarded because it would lead to an increase in weight over 70 kg, negating the advantage of a changed little faster.
The entire transmission weighs 96 kg.
Its small size made it possible to reduce the rear overhang, providing a more neutral behavior in extreme conditions and improving safety in the event of a rear crash.
Xtrac, already supplies the changing of the Zonda R, was therefore the natural choice for the development of a road exchange high performance.
For Huayra was made a change that provides a level of comfort combined with a high rate of change comparable to that of a car on the track.
The suspension geometry was designed to further enhance the behavior accurately and without hesitation he made famous the Zonda, the entire Huayra longer.
The independent suspension with double arm, forged Avional were tested at length on the Zonda R.
Their league, which offers a weight reduction of 30% compared to the common aluminum, has led to some of the lightest uprights.
These were connected to the cooling ducts, which prevent overheating of the bearings connected to the hubs, thus prolonging life.
Öhlins adjustable shock absorbers have been linked to groups with special wheel pivot, arranged in the corners that have optimized the dynamic characteristics of the car.
"Power is nothing without control" following this famous slogan, Pirelli engineers have been faced with the demanding task of combining a perfect grip, and an exciting driving experience less rolling resistance to reduce CO2 emissions .
It is in Pirelli P Zero tires, developed, built inside "MIRS" Modular Integrated Robotized System, the department dedicated to producing high-performance tires and designed to ensure complete control of the pilot.
Designed to fit Huayra, transcend the state of the art, suitable as never before at speeds above 370 km / h with lateral forces than 1.
5 G.
SKINThink Huayra as a wing, able to actively change its angle of attack by changing the height of the front from the ground and operating independently of the four flaps placed at its ends.
The result is that the machine constantly change its shape, from time to time to ensure the minimum friction coefficient and the maximum downforce.
A commanding this unit is a dramatic metamorphosis, which receives and processes information about speed, yaw rate, lateral acceleration, steering angle and throttle position, and act so as to obtain a car from neutral behavior in all conditions, the correct aerodynamic roll and braking.
Thanks to a thorough search it was possible to exploit the fluid pressure gradients to generate spontaneous flow of extraction from the radiators.
In particular, the central air is extracted from the radiator is on the bonnet and through the arch, an angle that does not contaminate the stream that flows around the body, while the air from the radiator side is channeled in the cooling ducts of brake discs and hubs, and breathe on the brakes at a temperature of about 50? ° C heat and thus raise the initial speed of the system during braking.
The side air intakes behind the front wheels generate a negative pressure inside the wheel, causing a draw that effectively lowers the coefficient of aerodynamic drag and downforce generating front.
The shape of the two air intakes engine, behind the backs of the occupants, is a tribute to the most advanced supersonic aircraft of the '50s and '60s.
The connection for the exchange of the radiator is positioned behind the glass window above the engine, where a conveyor feeds the appropriate carbon heat exchanger without having a substantial impact on friction aerodynamics.
To meet the design specifications on downforce has recreated a low turbulence flow at the top of the car to work the best two back flap, perfectly integrated into the body, thus generating a negative lift further amplified by two areas of strong negative pressure created from the bottom and rear diffuser.
MAN-MACHINEAs soon as the doors close Huayra transports its occupants to a new dimension, a world of meaning, to satisfy and surprise the sight, smell, touch and emotion.
The driver will find all the primary functions on the steering wheel.
The paddles are mounted directly on the steering gear so you can change without taking your hands off the steering wheel.
The seats provide comfort for long journeys but also the lateral support given the enormous lateral forces that the car is able to develop.
Driving means driving a Pagani state of the art without forgetting the roots and history.
The eye can not dwell on the leather laces and a spinner on the switches, then lost the manual transmission, shiny sculpture that embodies progress and tradition.
The aluminum panel was inspired by the most sophisticated Swiss watches and includes a central multi-function display that shows information relevant driving in sport mode and a trip computer when you select the Comfort mode.
The center console aluminum is machined from a single block of anticorodal and inspired by the keys of a clarinet, with push buttons for controlling the heating and air conditioning.
The central touch screen high-definition multimedia system is the heart of the vehicle for the control of audio functions, satellite navigation, Bluetooth phone and secondary functions.
ON THE ROADOver the past four years we have conducted our tests with prototypes for over five hundred thousand kilometers.
Before entering the U.
S.
market we will have one million tracks.
Each prototype was assigned to a specific development: Mercedes-AMG uses one for the study of driving and one for the reduction of emissions of the engines, and a third car is constantly at Bosch Engineering to implement ABS, stability advanced and systems performance improvement, while another vehicle is dedicated to the development of exchange and the dynamic behavior.
SAFETYThe car fully respects the most exacting standards of Europe and the United States in terms of safety and environment.
In addition, specific research has been conducted to study the dynamics most often involving this type of car accident.
Several cars were used to validate these tests.
The survey showed that the evaluations have led us to apply concepts of construction not specifically required by law but how to improve occupant protection.
TECHNICAL DATA- Engine: Mercedes-AMG V12 Bi-Turbo M158- Displacement: 5980 cc- Power:> 700cv- Torque:> 1000 Nm- Transmission: 7-speed sequential cross.
AMT robotic system with driving programs- Length: 4605mm- Wheelbase: 2795mm- Height: 1169mm- Width: 2036mm- Dry weight: 1350 kg- Weight distribution: 44% front 56% rear