Ryan Murphy's The Prom is a mix of nostalgia and idealism: an innovative musical on Netflix.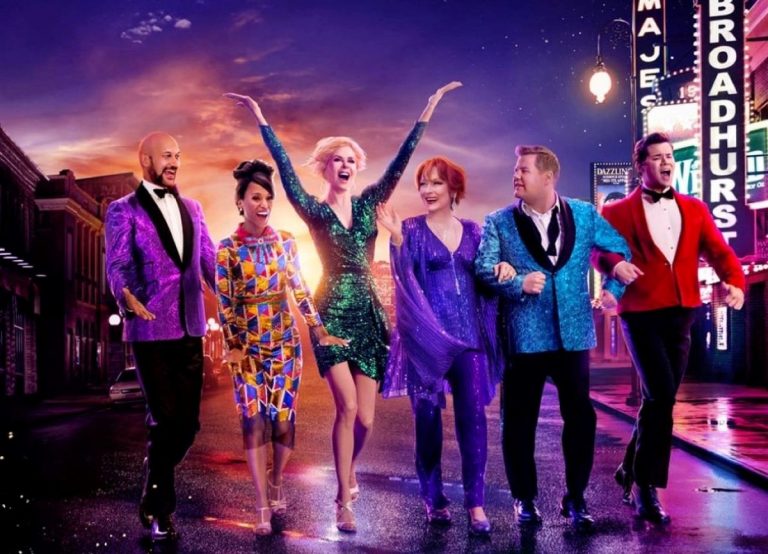 The Prom is the Ryan Murphy's new musical starring Meryl Streep, Nicole Kidman, James Corden and Kerry Washington. It will be available on Netflix starting December 11th.
The Prom: the new musical on Netflix
The intolerance and the need to preserve one's identity are two of the most important elements that always the Murphy's repertoire have boasted.
"The Prom" represents a continuation of this mission.
After signing The Politician and Hollywood, the collaboration between Murphy and Netflix picks up right here. We're talking about one of the most talked musicals of 2018. Now, it is ready to land on the platoform on December 11.
What about the new movie of Ryan Murphy?
The great number of stars that Murphy managed to gather for this film attract attention to The Prom. It boasts stars as Meryl Streep, Nicole Kidman, James Corden and Kerry Washington.
The plot starts from a news that inflamed the media a couple of years ago. It involved a lesbian girl from a small town in Indiana, Emma, who was prevented from presenting at the prom of the end of the year with his girlfriend. The case aroused various criticisms from public opinion. So, in the musical, it becomes the pretext for the requalification of four Broadway actors in search of redemption.
The highly decorated Dee Dee Allen and her friend Barry Glickman complain about the Eleanor failure, the show inspired by the story of Eleanor Roosvelt in which both were protagonists. The New York Times wasted no time in crushing it. So, the two, comforted by bartender actor Trent and row dancer Angie, decide to move to Missisipi to lend their support to Emma. In this way, the four protagonists hope collecting points and save the lost reputation.
The Prom looks like a wonderful interlocking of acted and sung parts, breathtaking choreography and songs. To make everything more precious is, then, the interpretation of Meryl Streep, perfect in the role of the diva, and that of Nicole Kidman, in the role of the row dancer.
READ MORE: