The 94 year old crooner Tony Bennet wrote on Twitter: "Life is a gift – even with Alzheimer's".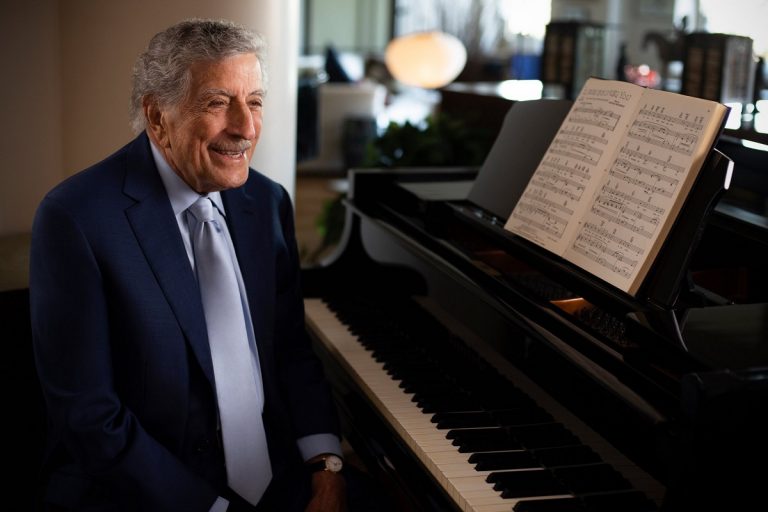 It has been revealed that Tony Bennett has Alzheimer's Disease in an article published by AARP Magazine on Monday (1 February 2021).
Tony Bennnett has Alzheimer's Disease
The 94 year old crooner wrote on Twitter: "Life is a gift – even with Alzheimer's.
Thank you to Susan and my family for their support, and AARP The Magazine for telling my story," while sharing a link to the feature.
In spite of his diagnosis in 2016, Bennett has still managed to work on his second collaboration with Lady Gaga following their 2014 record Cheek to Cheek.
The follow-up is set to be released this spring with the two having recorded their jazz covers "in widely spaced sessions, between 2018 and early 2020".
A documentary has been tracking their collaboration and, in what is described as "raw footage", the "Born This Way" singer is said to have "pain and sadness in [her] face" after learning of Bennett's diagnosis.
Writing in AARP, journalist John Colapinto notes that there is "little doubt" that Bennett's Alzheimer's "has progressed".
He wrote: "At one point, as Susan and I stood chatting, he looked up suddenly from the book in his lap and, flashing that familiar smile, asked me in his soft, sueded whisper, 'How's the weather outside?' Had I not known that he and Susan had just returned from walking their dog in the park, I might not have suspected that anything was amiss. Gaga looks on, from behind her mic, her smile breaking into a quiver, her eyes brimming, before she puts her hands over her face and sobs."
Tony Bennett has sold over 50 million records worldwide and as of 2021, he has won a total of 19 Grammy Awards. He scored his first hit with "Because of You" in 1951 and his other famous tunes include "I Left My Heart in San Francisco" and "Rags to Riches".
READ MORE: