Southern England has been hit by a very thick fog, forecasters are now warning people to take extra care.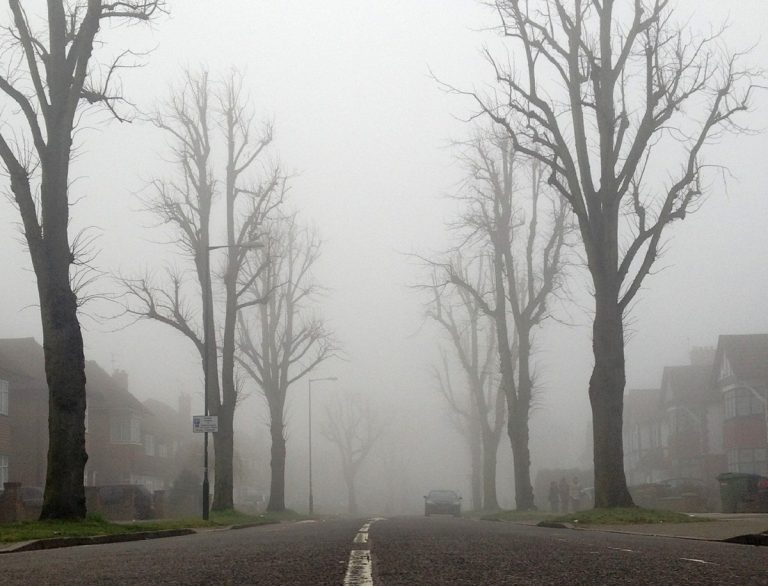 It is a very foggy day in London today and forecasters are warning of the dangers of dense fog.
London, forecasters warn of thick fog
Southern England has been hit by dense fog and very low visibility is making it difficult for drivers. Forecasters warn the fog will not go away at least until Friday when the sun is expected to help the sky clearing out. Drivers are being advised to take extra caution, as these severe weather conditions will maintain the visibility very low. This comes after temperatures went down below zero and lows of -2C were registered in many locations around Southern England. Meteorologist from Met Office, Marco Petagna announced: "There are some fairly dense patches of fog over the south and south-east of England this morning, with visibility less than 100 metres… Tomorrow will be a cloudier day than today for London: still dry and fairly mild, but not much in the way of sunshine."
Drivers are being warned to drive very slowly and with dipped headlights, as full-beam lights reflect off the fog. Maintaining a low speed is also essential as the fog tends to give the illusion of moving in slow motion. Londoners took the matter on Twitter, ironically linking the Dickensian weather to the start of the second lockdown in UK.
I feel this fog is very symbolic to welcome the London lockdown ✌? pic.twitter.com/ByITcfHHEQ

— J (@Maltease81) November 5, 2020
London entering 2nd lockdown in fog. Makes feel a bit more like an adventure. #fog #nineelms pic.twitter.com/yqdOoHcjAY

— Charlotte Morphet ?️‍? (@MorphetMinor) November 5, 2020
READ MORE: