The UK takes a step towards the resumption of a normal life with a major easing of coronavirus restrictions.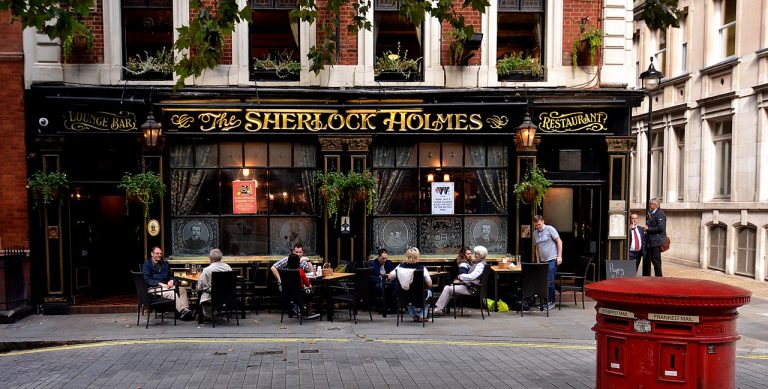 «People should enjoy new freedoms but remain wary of the risks» because of covid Boris Johnson said.
After almost four months, shops, pub, salons and restaurants are starting to reopen across the UK and the prime minister says it's a change to « to get back to doing some of the things we love and have missed».
Numbers of covid in the UK
Gradual reopenings come with reassuring coronavirus numbers: seven deaths were reported in the UK within 28 days of a positive test, 1,730 people have been tested positive and 221 were admitted to hospital, making 2,862 Covid patients overall.
Meanwhile, the number of vaccine doses distributed is nearing 40m, including more than 7m second doses.
Reopenings in the UK
English pub and restaurants can now serve food and drinks outside, meaning that hospitality venues with no gardens or outside space have to wait until 17 May to reopen.
Restaurants and pub all over cities are fully booked up for weeks and The Centre for Economics and Business Research estimates £314m spent on hospitality over the next weeks.
The watchword is «caution»
The prime minister Boris Johnson reminds people to be careful while socializing and hopes this was the last time harsh measures had to be imposed.
«Today is a major step forward in our roadmap to freedom as venues such as shops, hairdressers, nail salons, outdoor attractions, and pubs and restaurants open once again» he says. «I'm sure it will be a huge relief for those business owners who have been closed for so long, and for everyone else it's a chance to get back to doing some of the things we love and have missed».
Along with familiar messages as hand-washing, social distancing and mask-wearing, Johnson thinks "fresh air" is the key for Covid prevention. «I urge everyone to continue to behave responsibly and remember 'hands, face, space and fresh air' to suppress Covid as we push on with our vaccination programme» he says.
The chairman of the government's New and Emerging Respiratory Virus Threats Advisory Group (Nervtag) expects a bit of a rebound in the numbers of cases as things are more relaxed, but he hopes the vaccine programme would prevent a rise in deaths.
«Hopefully it won't translate too much into hospitalizations and deaths because of the vaccine programme, but there will be some of that. Now the extent of it really depends on how well we comply with the ongoing restrictions, so we really have to take this step by step. I think we can be joyful and enjoy the freedoms, but we've still got to realise there's still a large number of people who've not been infected or vaccinated and so they will be at risk».
Holidays and traveling
Some restrictions are also lift on travel: people can now book self-catering accommodations with members of their own household, while international travel is expected to be allowed from 17 May.
And also Wales eases coronavirus lockdown, while Northern Ireland increases from 6 to 10 the number of people permitted to meet outside.