Fully vaccinated Brits can travel to amber list countries without doing a quarantine period on their way back. But now this is true also for international travelers coming from amber list to UK. Those which received both jabs won't require a self-isolation period as soon as they enter England.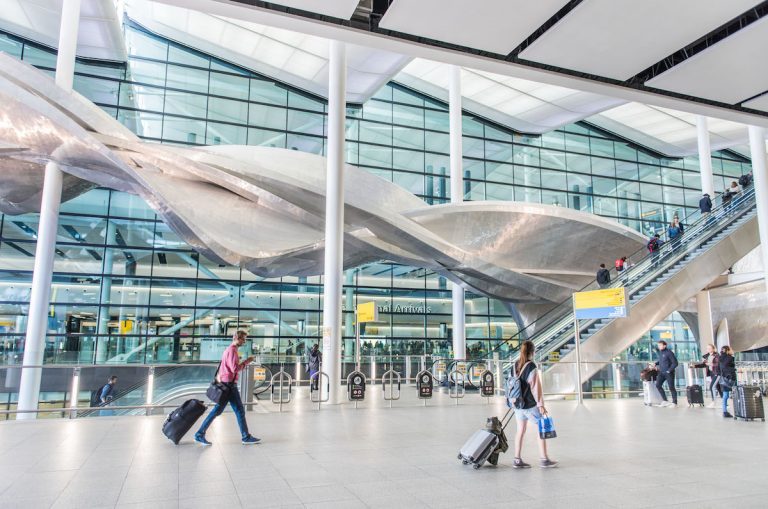 UK's Heath Secretary Sajid Javid is totally confident about fully vaccinated international travelers. From Monday 4th of August, whoever is 2 jabs vaccinated from the EU or US can easily travel to UK without doing an isolation period.
Traveling rules relaxation for international travelers
Sajid Javid explains why he isn't worried. First of all, he feels confident about the vaccination wall Britain has created with the vaccination campaign. Indeed, 9 out of 10 Brits have received their first jab, and 7 out of 10 both doses. Furthermore, both the US and the European countries all are proceeding well with their vaccination programs.
Therefore the new upcoming regulation is that, individuals coming from amber list countries, can easily enter UK only if they're double dose vaccinated. Meaning that they won't require a self-isolation period, which on the contrary, is still in place for those who just received a single jab. Below all the air travel guidance put forward by the UK Government.
Planning on flying anytime soon? ✈️

Here's the new UK Government air travel guidance you need to know before your trip: https://t.co/EnwGyABjQn pic.twitter.com/pYObROq6LB

— Heathrow Airport (@HeathrowAirport) July 27, 2021
Surely this will be a boost for economy, but it is also safe from a public health point of view. In addition, it seems that UK already reached the peak as decreases of cases are showing. The fall of numbers make the Health Secretary hope that they won't be a reach of 100,000 daily cases, as previously warned.
The truth is, when it comes to case numbers no-one really knows where they are going to go next. I hope that the falls that we're seeing now are sustained. That's of course what I want to see. But we've already seen with the Delta variant, a new variant that emerged over the last year, that's more infectious than the previous one, that things can change. And so, I think it's important to remain cautious, not get too optimistic.
Lastly it seems that now the threshold for having an immunized population rise up to 93% and Britain is at 87%. Here's the call of Sajid to youths to get their vaccine done.
Great to visit @HealthierNWL vaccine pop-up site today in Little Venice. The enthusiasm of young people getting their #COVID-19 vaccine was fantastic.

Thanks to the volunteers and @LesleyWattsCEO for protecting this community. https://t.co/GWcq0ocQXt

— Sajid Javid (@sajidjavid) July 28, 2021