Tokyo's Olympic Games have started and Britain is already winning some some golds.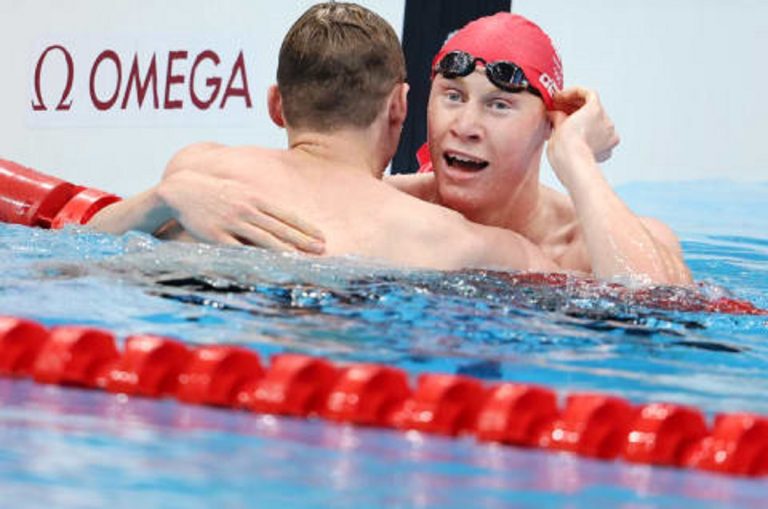 The GB team conquered 5 medals of which 3 three golds Britain already won three gold medals at Tokyo Olympics in just 5 hours!Britain athletes incredibly performed on Monday 26th July, day three of the Olympics.
Monday's medals: Britain takes home three golds at the Tokyo's Olympics
First is Georgia Taylor-Brown with an impressive silver in woman's triathlon, which surprised as she was recently injured with a puncture while in Odaiba Marine Park.
Following Adam Peaty's gold on Monday in the 100m breaststroke, there was more brilliant success in the pool.
Tom Dean and Duncan Scott won gold and silver medals in the 200m freestyle.
Dean, first time at the Games, finished in 1.44.22 seconds, a new British record; while Scott, just 0.04seconds behind his teammate took silver. Among the two, Scott was the favored one to win due to his time during qualifications but Dean had a quicker start and outweighed him. Nonetheless, still are two medals for Britain, and it was since 1908 that two British swimmers in the male category haven't finished the Olympic podium together doing a one-two in men's 200m freestyle final.
Now the GB team is starting today, day four, in fifth place in the medal table thanks to yesterday's winnings.