The Duchess of Cambridge inherits the title from her brother-in-law, Prince Harry, while her husband Prince William sponsors the Welsh rugby union.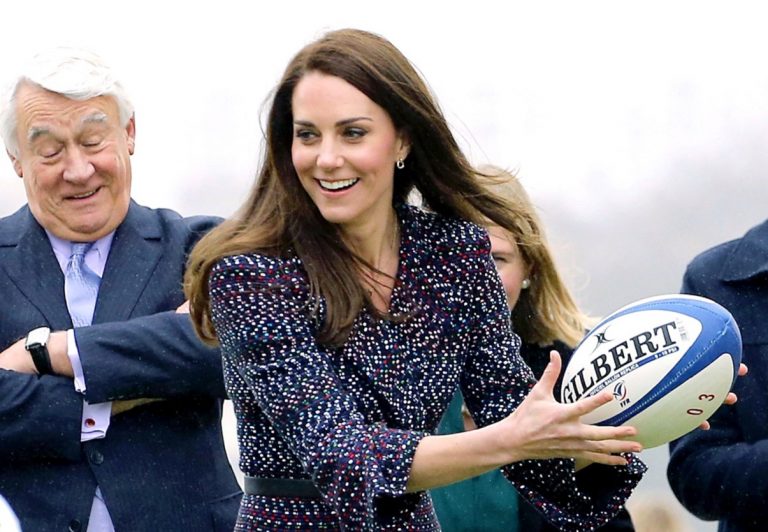 After Harry, it's time for Kate. The Duchess of Cambridge has been appointed by Queen Elizabeth II as godmother of the Rugby Football Union and Rugby Football League in England, the BBC reported on Wednesday 2 February. She thus inherits the honorary role that Prince Harry held before he distanced himself from the royal family.
Kate Middleton new godmother of English rugby
As the "boss" of English rugby, Kate Middleton will soon face her husband, Prince William, who is the patron of the Welsh rugby union. The upcoming Six Nations tournament, which starts this weekend, and especially the England-Wales match on 26 February at Twickenham stadium in London, look set to be a busy time for the British royal family.
"As rugby clubs across the country reopen, players, officials and volunteers are celebrating their return to the game together, and we know the Duchess' support will be much appreciated," said Bill Sweeney, chief executive of the Rugby Football Union.
Kate Middleton also inherits the role of patron of the Rugby Football League, the sport of rugby union. "We are delighted to welcome her as we prepare to host the Men's, Women's, Wheelchair and Disability Rugby World Cups in England this autumn," said Ralph Rimmer, chief executive of Rugby League, which looks after professional and disability clubs.
According to Kate Middleton's staff, these roles reflect her "long-standing passion for sport and the lifelong benefits it can bring".