The golfing star's team thanked well-wishers for their "overwhelming support".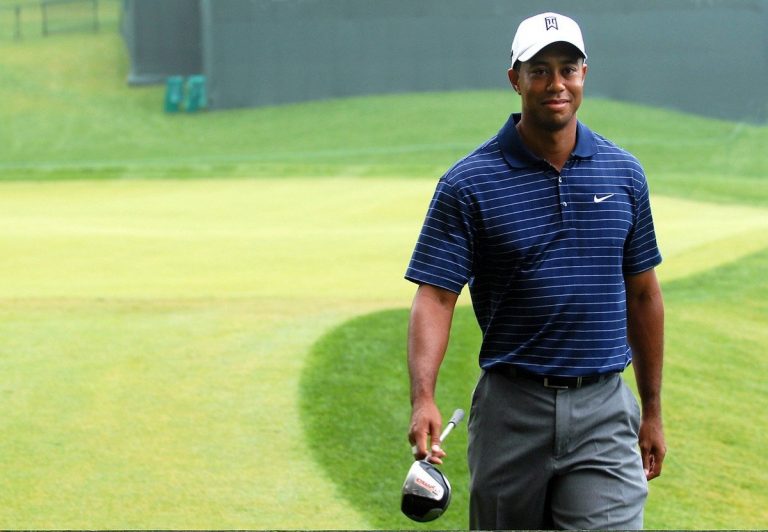 Tiger Woods, a golfing's star, had a serious crash in California. Woods suffered multiple open fractures to his lower right leg, with a rod placed in his tibia and screws and pins in his ankle. It made him have surgery.
He is responsive and awake after the surgery.
Tiger Woods responsive after surgery
The golfing star's team said in a statement on Twitter that they thanked well-wished for overwhelming support after the crash near Los Angeles. "Thank you to the wonderful doctors and hospital staff at Harbor UCLA Medical Centre, the Los Angeles County Sheriff's Department, and the Fire Department.
Your support and assistance have been outstanding."
The authorities said that when it crashed into a raised median, Woods was alone in the SUV. The SUV crossed two approaching lanes and rolled several times. He was awake and able to communicate with emergency personnel at the scene and was in a stable condition with serious injuries when he was taken to Harbor UCLA Medical Centre.
Sheriff Villanueva added, "The front end was destroyed, bumpers destroyed, airbags deployed. Thankfully the interior was more or less intact, which gave him the cushion to survive what would otherwise have been a fatal crash." Deputies at the time did not see any sign of impairment after arriving at the scene of the crash at 7.18 am local time.
The sheriff revealed, "We're looking at signs of (being) under the influence of either narcotics, medication, alcohol, the odour of alcohol, all these different things that would give you an idea but there was none present." Villanueva added that the downhill, slanted road has a high frequency of accidents and that the distance the vehicle had travelled indicated that Woods had been going at a relatively greater speed than normal. Deputy Carlos Gonzalez was first on the scene and said Woods was not able to stand under his power before being removed from the vehicle and placed on a backboard. He said that Woods was using his seatbelt and was still calm and lucid when he told him his name.
Justin Thomas expressed his concern for Woods and his two children, Sam and Charlie, "I'm sick to my stomach," Thomas said. "You know, it hurts to see one of your… now one of my closest friends get in an accident. Man, I just hope he's all right. Just worry for his kids, you know. I'm sure they're struggling." Neighbours living near the crash on Hawthorne Boulevard reported hearing a loud bang at about 7 am local time on Tuesday.
Brian Bond, 52, was at his partner's house nearby when he heard a loud noise, almost like an explosion. He came outside, though it was his neighbour. They didn't know what it was, then they saw on the news he (Woods) had crashed. Mely Lim, 62, lives just a few yards from where Woods' SUV crashed. She was watching the news when she was interrupted by a loud bang. She said, "I did not go outside because I thought it might be something dangerous."
In a statement on social media, Masters chairman Fred Ridley wrote: "Tiger Woods is part of the Augusta National family, and the news of his accident is upsetting to all of us. We pray for him, for his full recovery and his family during this difficult time."
READ ALSO: