The rapper about to make policy decisions off-the-cuff and also many rants, referring to abortion and abolitionist Harriet Tubman.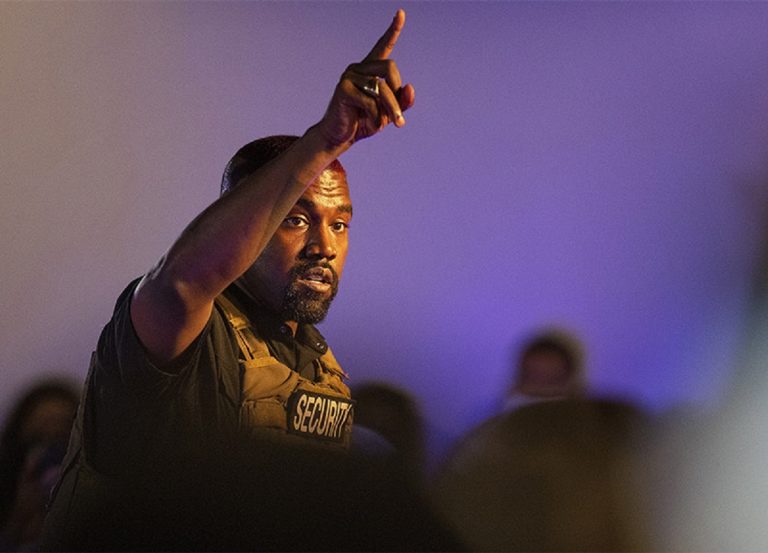 Kanye West has officially started his campaign for the 2020 US presidential election in Charleston, South Carolina. The artist covered topics and made controversial comments about theology, homelessness and corporate power.
Kanye West unconventional rally for US election
The rapper hold his speech wearing a bulletproof vest, and "2020" shaved into his head.
Due to the absence of a mic, West to complete silence few times to listen the question. Nex time, it "will be in rooms where the acoustics will be incredible because I will be involved with the design", he said.
Then talked about racism in the US, his deal with Adidas and also of his faith in God. West also said that "[abolitionist] Harriet Tubman never actually freed the slaves, she just had the slaves go work for other white people". Harriet Tubman was an abolitionist and political activist. She was born as a slave, after escaping she rescued approximately 70 enslaved people, including family and friends.
West revealed some stories of his life and the divine interventions that stopped his wife Kim Kardashian to have an abortion. "I was having the rapper's lifestyle. I was sitting up in Paris, and I had my leather pants on … and I had my laptop up and I got all of my creative ideas … And the screen went black and white and God said, 'if you fuck with my vision I'm going to fuck with yours'", he said.
Thus, he added: "I called my wife and she said, we're gonna have this baby. I said we're gonna have this child … So even if my wife were to divorce me after this speech, she brought North into the world when I didn't want to. She stood up and she protected that child."
West pro-life position
The rapper started crying thinking about his father, who asked his mother to have an abortion when he knew she was pregnant. He claimed: "My mom saved my life. My dad wanted to abort me. My mom saved my life. There would have been no Kanye West because my dad was too busy," he said, sobbing into his hand, before shouting: "I almost killed my daughter! I almost killed my daughter!"
Rather than making abortion illegal, he suggested that maximum financial assistance should be made available to mothers. "My stance is not to make abortion illegal at all. It should always be legal. But there should be an option of maximum increase available … Maximum increase would be, everybody that has a baby gets a million dollars," he said. He did not specify the source of the money.
West announced to run for President on 4 July. However he has missed the deadline for the ballot in several states, in fact he has to collect enough signatures to appear on the ballot in a number of others.
READ MORE: