"No special privileges, no special economic treatment and no export of sensitive technologies", he told a news conference. China claimed "firm response".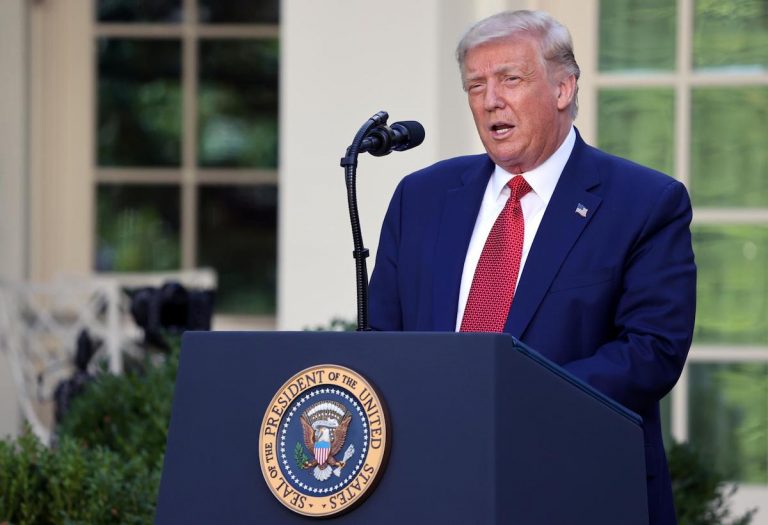 China threatened retaliation after Trump 's order to end Hong Kong special status. The US President acted in response for what he called "aggressive actions" against the former British colony.
China "firm response" to Trump
Trump signed an executive order to stop the economic treatment Hong Kong has benefited for years.
This was in the wake of national security law implementation. "Today I signed legislation, and an executive order to hold China accountable for its aggressive actions against the people of Hong Kong. Hong Kong will now be treated the same as mainland China.
No special privileges, no special economic treatment and no export of sensitive technologies", he declared.
In an harsh reply, China's ministry of foreign affairs commented that no country has the right to interfere in "purely China's internal affairs". "US efforts to thwart the implementation of Hong Kong's national security will never succeed. In order to defend its own legitimate interests, China will respond as necessary and impose sanctions on the relevant American individuals and entities. We urge the US to correct its mistakes. If the US stubbornly pursues this path, China will give a firm response."
The attacks on China's government
In particular, the order outlined penalties and and suspensions, as well as newly reallocated admissions "to residents of Hong Kong based on humanitarian concerns". Also, it suspended extradition and prisoner transfer agreements, make effort to stop US training of Hong Kong police and security officers, and suspended or terminated academic partnerships with Hong Kong including the Fulbright exchange program.
The tension between China and US intensified in the struggle against the Covid pandemic. Also for China's military buildup in the South China Sea, its treatment of Uighur Muslims and massive trade surpluses. In this context, UK also has made its steps announcing residency to Hongkongers, unleashing Chinese fury. In the discourse, Trump continued to attack China in his fault for the pandemic. "We hold China fully responsible for concealing the virus and unleashing it upon the world. They could have stopped it, they should have stopped it. It would have been very easy to do at the source, when it happened", he claimed.