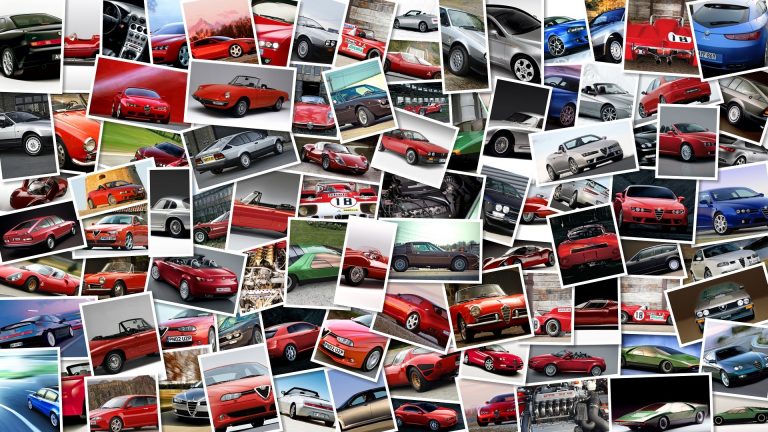 Yesterday at the famed Monza circuit, BMW Motorrad Italia Goldbet SBK team did another presentation of their 2012 line-up with Ayrton Badovini and Michel Fabrizio and officially unveiled the colours of its new title sponsor GoldBet (we've already seen a livery mock-up last December when they did a first unveiling).
The BMW satellite team debuted in WSBK in 2011 with James Toseland and Ayrton Badovini, who often out performed the BMW factory team and Badovini finished 10th overall, while James Toseland had to retire due to a career ending wrist injury.
Taking Toseland's place will be Michel Fabrizio, who spent a very dismal 2011 season with the now defunct Alstare Suzuki team, making it an all-Italian effort.
In the Superstock 1000 series, the team's line-up will be fielding Sylvain Barrier (who has been training under James Toseland's guidance) and Lorenzo Baroni.
After the jump official press release and more pics.
The Italian Team will compete in the Superbike World Championship and in the FIM Superstock 1000 Cup 2012.
On Tuesday, 31 January, the Autodromo di Monza was the setting for the presentation of the BMW Motorrad Italia GoldBet SBK Team and its riders: Ayrton Badovini and Michel Fabrizio, who will be competing in the SBK World Championship, as well as Sylvian Barrier and new team member Lorenzo Baroni, who will be lined up in the Superstock races.
The occasion also provided an opportunity to present to the press the new title sponsor: GoldBet.
The Italian Team made its debut in the Superbike World Championship last year, registering some good results, after its victorious first outing in the FIM Cup Superstock in 2010.
In the SBK competition, Ayrton Badovini, the single remaining Team rider after James Toseland called off his participation after suffering an injury during the private tests, reached tenth place in the ranking.
In the FIM Cup Superstock, the two Team riders fought right up to the last race for the top positions, finishing 3rd and 4th in the final ranking.
This year, the Roman rider Michel Fabrizio will make his debut in SBK competition with the BMW S 1000 RR alongside Badovini.
Michel Fabrizio will bring with him good experience and can count on a fine relationship with many members of the Team with whom he raced in previous years.
In the Superstock Cup, Lorenzo Baroni, a 27-year-old rider from Lugo (RA), will compete alongside French rider Sylvain Barrier in his second year with the BMW Motorrad Italia Team.
Lorenzo Baroni made his racing debut in 2005 as a wild card in the Italian GP aboard a Honda 125.
The following year, again in the 125 category, he competed in eleven races of the world competition.
In 2007, he went on to Superstock racing, taking part in the FIM Cup Superstock 1000 with various private teams.
In 2011 he raced on a Ducati, picking up a total of 74 points that gave him a seventh place overall finish.
Andrea Buzzoni, Director of BMW Motorrad Italia and Manager of the SBK Project"The 2011 season was a positive one, both from a business and from a sports point of view.
Business-wise, we maintained and strengthened our position as market leader despite the complex socio-economic and market conditions.
From a sports point of view, it was a year of apprenticeship, with a brief start-up period, which proved quite exciting; I like to think back to the race in Misano, where the little more than rookie Ayrton claimed 4th place, coming very close to a podium, finishing just six races after our first world championship outing.
Despite the fact for all practical purposes the team was able to count on only one rider, on account of James Toseland's physical problems, we earned a place among the top ten of the championship, which had been our objective.
"In 2012, taking advantage of the fact that we were already involved, we began development of the new motorcycles in good time, capitalizing on last year's experience even in terms of more resources being devoted to the project.
We believe that we have the technical-sporting competence, the riders (Ayrton strongly on the rise and Michel whose talent is evident), as well as a strong and motivated team that can and must grow even more in terms of competitiveness and results.
The objective is to close in regularly on the top five and to join them as often as possible.
In Superstock competition, we want to confirm our proven top-level competitiveness and to once again take the title we won so convincingly in 2010.
Thanks to the revised BMW S 1000 RR, to the exceptional talents and heart of Sylvain Barrier, to the arrival of a promising young rider, Lorenzo Baroni, and to a team having great experience and professionalism, we are looking forward to the season with determined ambition.
"In addition, the 2012 project has the support of a new Title Sponsor, GoldBet.
We are proud of having this important partner with whose help we are confident that we can continue to grow, and on behalf of the BMW Motorrad Goldbet Team I would like to thank them for their confidence.
"Serafino Foti, Sports Director of the BMW Motorrad Italia GoldBet SBK Team:"Compared to 2011, this year we started development work on the new motorcycle well in advance.
We have already begun testing, with three days in Portimao, finally getting some good weather, and we will continue in Australia.
As a matter of fact, the week before the first race, we are going to have a three-day session of private tests, after which we will be participating in Infront tests; this will make it possible for us to further refine the motorcycles and the feeling between bike and rider.
We are very satisfied with the work the team has been doing over the past few months in preparation for the championship.
"In 2012, we have two new riders, Michel Fabrizio in Superbike and Lorenzo Baroni in Superstock.
Michel is well acquainted with our team, with which he has worked before; I am certain that he will feel right at home and that this will allow him to show at his best.
Lorenzo is a young rider but he already has experience in international racing; he may be young but he shows potential for great progress.
"Ayrton Badovini and Sylvain Barrier will keep the ball rolling.
Ayrton has been with us for three years and, after winning the Superstock in 2010 he made his debut in the Superbike World Championship with excellent results; in addition, during the past season he worked on development of the bike.
Sylvain has demonstrated that he can be fast and determined.
With an additional year of experience and with a new motorcycle, he is sure to improve further.
"Vincenzo Mascellaro, Manager Outside Relations, GoldBet:"GoldBet was founded in 2000 in Innsbruck, Austria.
A corporation under Austrian law based in Innsbruck, it is authorized to carry out bookmaking activities.
During the summer of 2009, GoldBet began a strong process of internal reorganization.
At the present time, it is one of the largest Austrian companies in the betting industry.
GoldBet is a young international company; its employees are mostly European, but some come from Asia and America.
A winning blend of cultures, competencies, and experience whose ambition it is to expand throughout all of Europe.
GoldBet offers a broad range of programs, with numerous quoted sports and types of bet – even live 24/7.
"The philosophy of GoldBet is that of "offering safe and responsible entertainment", a mission that has led the company to its ongoing commitment to a policy, promoting responsible and informed gaming.
Entertaining its players means guaranteeing them the best conditions under which to enjoy themselves safely and with confidence, far from any possible risk.
Sports and sports competitions stand not only for freedom and escape from the daily routine, but also for moments in which the most authentic values of loyalty and fair-play find their greatest expression.
We believe so strongly in good sportsmanship in its noblest form aimed at preventing under-the-table agreements and match fixing that we are among the major partners of ESSA (European Sports Security Association), an international association set up in 2005 with the aim of keeping an eye on making sure sporting events are carried out in a proper manner.
"In step with its strategy of internationalizing its activities, GoldBet has started a new project, linking its brand to that of BMW Motorrad in a partnership aimed at increasing its visibility and at establishing new contacts and relationships with the Superbike World Championship fans.
The partnership with BMW Motorrad is based on the values sharing and objectives aimed at strengthening those that are essential for the Austrian company, that is: reliability, safety, and loyalty.
"