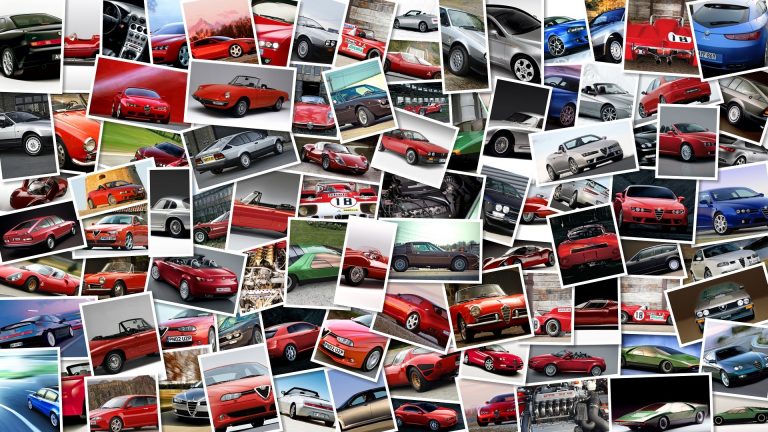 If the first practice sessions at Jerez were dry for Moto3, mixed for a curtailed MotoGP (that doesn't have intermediate tires for this type of track conditions), the Moto2 riders found a fully wet track with stiff wind also blowing.
Heading the top of the timesheets after the 45 minute practice was JiRs Johann Zarco who posted a best lap of 1.
56.
770 and the only rider who dropped under the 1.
57 mark.
Andrea Iannone was second and he was the only rider to be within a second of Zarco, but he was 0.
876 seconds adrift, just before the session was red flagged with just five minutes remaining in the session after Randy Krummenacher and Ratthapark Wilairot binned their bikes (in separate incidents).
Xavier Simeon took the third spot and wet weather specialist Anthony West was fourth, but he was a massive two seconds off pace followed by Pol Espargaro, and Scott Redding in a last lap lunge pushed Pol Espargaro to 7th.
Julian Simon who switched chassis maker was 8th followed by Thomas Luthi (who was given a 'yellow card' warning after punching Marc Marquez in the arm during the cool down lap at Qatar) and Alex de Angelis closed out the top ten.
Qatar winner Marc Marquez, who also received a warning regarding his aggressive riding, was only 14th and 3.
4 seconds from the top of timesheets, evidently deciding not to take too many risks in this first session.
Moto2 Jerez FP1 results after the jump.
01- Johann Zarco – JiR Moto2 – MotoBI – 1'55.
38202- Andrea Iannone – Speed Master Team – Speed Up Moto2 – + 0.
87603- Xavier Simeon – Tech 3 Racing – Tech 3 Mistral 610 – + 0.
94904- Anthony West – QMMF Racing Team – Moriwaki MD600 – + 2.
05505- Scott Redding – Marc VDS Racing Team – KALEX Moto2 – + 2.
43206- Bradley Smith – Tech 3 Racing – Tech 3 Mistral 610 – + 2.
49607- Pol Espargaro – Pons 40 HP Tuenti – KALEX Moto2 – + 2.
54708- Julian Simon – Blusens Avintia – Suter MMXII – + 3.
04909- Thomas Luthi – Interwetten Paddock – Suter MMXII – + 3.
23010- Alex De Angelis – NGM Mobile Forward Racing – Suter MMXII – + 3.
30711- Claudio Corti – Italtrans Racing Team – KALEX Moto2 – + 3.
57112- Randy Krummenacher – GP Team Switzerland – KALEX Moto2 – + 3.
59913- Simone Corsi – CAME Iodaracing Project – FTR Moto M212 – + 3.
67314- Marc Marquez – Team CatalunyaCaixa Repsol – Suter MMXII – + 3.
86815- Nico Terol – MAPFRE Aspar Team – Suter MMXII – + 3.
97016- Ricky Cardus – Argiñano Racing Team – AJR Moto2 – + 4.
08917- Mika Kallio – Marc VDS Racing Team – KALEX Moto2 – + 4.
21018- Mike Di Meglio – Speed Master Team – Speed Up Moto2 – + 4.
25619- Tito Rabat – Pons HP 40 Tuenti – KALEX Moto2 – + 4.
45020- Toni Elias – MAPFRE Aspar Team – Suter MMXII – + 5.
25821- Gino Rea – Federal Oil Gresini Moto2 – Moriwaki MD600 – + 5.
37322- Max Neukirchner – Kiefer Racing – KALEX Moto2 – + 5.
55923- Takaaki Nakagami – Italtrans Racing Team – KALEX Moto2 – + 5.
72324- Angel Rodriguez – Desguaces La Torre SAG – FTR Moto M211 – + 5.
76925- Axel Pons – Pons 40 HP Tuenti – KALEX Moto2 – + 6.
05026- Roberto Rolfo – Technomag CIP – Suter MMXII – + 6.
07227- Yuki Takahashi – NGM Mobile Forward Racing – Suter MMXII – + 6.
23728- Elena Rosell – QMMF Racing Team – Moriwaki MD600 – + 6.
36929- Dominique Aegerter – Technomag CIP – Suter MMXII – + 7.
04130- Ratthapark Wilairot – Thai Honda Gresini Moto2 – Moriwaki MD600 – + 7.
26131- Alexander Lundh – Cresto Guide MZ Racing – FTR Moto M211 – + 8.
87832- Marco Colandrea – SAG Team – FTR Moto M211 – + 9.
822