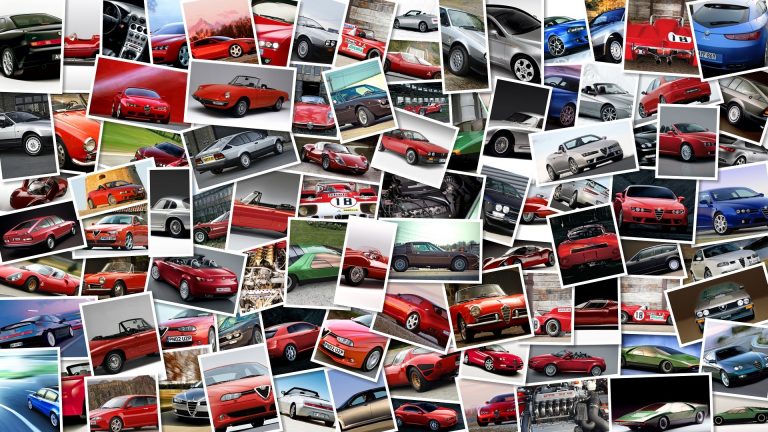 The Italians are not enjoying this rumour at all: Volkswagen could be looking at a purchase of Alfa Romeo if Fiat were to sell the struggling brand.
Italy's honeymoon with Sergio Marchionne would be well and truly over if the the Fiat CEO were to pass such a well-loved brand into the hands of the German VW Group, proving that the Germans are happy to tap the heritage and potential of a brand that the Italians either can't or won't.
While on the basis of patriotism and nostalgia, the Italians are irked at the rumour, on the basis of car quality and bringing the brand back to life, there is more than one potential customer for a VW-built Alfa.
But we're getting ahead of ourselves – let's look at the rumour in its detail.
According to Quattroruote magazine and Autoblog.
it, VW design head Walter de Silva, has a soft spot for Alfas and has such has convinced Martin Winterkorn that if Alfa were to come up for sale, VW should buy.
To this end, a project is already in place to quietly plan a takeover proposition which at this stage includes a one-billion euro investment.
Given what is apparently a passion for Alfa design, de Silva has in mind already about eight models for Alfa, along with designs and drawings.
If this were true, things are already well underway at Volkswagen to buy Alfa Romeo without the Italian brand actually going on sale.
But a stitch in time saves nine and despite the fear that Alfa models could start to take on German design characteristics – steady but a bit boring – could it be exactly what Alfa needs? We would need to do a double-take on the Alfa brand all of sudden becoming German, but if the rumour is to be believed things are more detailed than Volkswagen pipe dreams of owning a piece of history.
Read on for the details.
If we look at the eight model range proposed, there is a lot of German sense and an attempt to modernise Alfa sports style.
Classic B and C segment models in line with the A1 and A3 would be produced, along with a mid-large sedan and station wagon, and a sports car and coupé based on the BlueSport.
We would then see an E segment flagship and a central-engine sports model based on the R8, which would be heir to the 8C with production of about 5,000 units a year.
Nothing as gaudy as SUVs and crossovers would be planned to keep the historic Milan brand strictly in its sport tradition (we like this part).
The idea behind the overall range would be to compete directly with BMW, something which Audi already does, but we would think that de Silva has in mind specifically Italian design that would shake things up a little.
This could be just gossip and the idea that Marchionne would never dare to sell Alfa Romeo could put a stop to the dreaming.
But still, we know that Alfa is struggling, we know that Marchionne is unimpressed with the brand and that Fiat coffers could get a boost from a move like this.
So how much would protecting a part of Italian history and design, and hopefully turning a historic brand profitable, impinge on these decisions? And are the Italians really so jaded that they can't bring Alfa back to former glory and so will sell-off a large slice of Fiat instead?