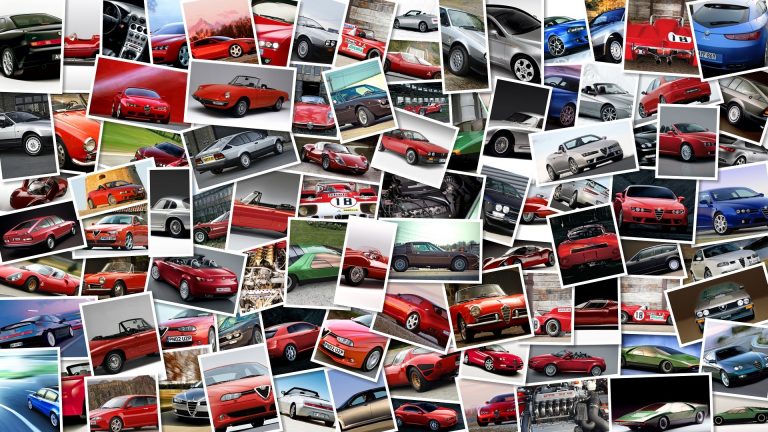 After highly precise and fast processional MotoGP race at Estoril, fans were ready for an entertaining Moto3 race and the youngsters gave everything they had especially Sandro Cortese and Maverick Vinales, who for once lost his cool with the German rider who pipped him at the finish line by just 0.
055s.
The KTM rider shadowed Vinales from the race start, even sitting up on the straights to avoid passing him but with five laps left he finally made his move.
Vinales responded immediately and the lead changed hands several times until Cortese pushed the Avintia rider towards the curb making him go wide ,a move that would upset Vinales to no end on the cool down lap and at the parc ferme, but the race wasn't finished as the two separated on the straight passing the backmarkers with Cortese changing directions in drama filled finale.
Vinales hit Cortese after finishing line with the German rider indicating the Spaniard as crazy and in the parc ferme Vinales indicated that they would settle their scores later.
The battle for third went down between Luis Salom and Zulfahmi Khairuddin, with the KTM Kalex rider denying Malaysian KTM rider his maiden grand prix podium.
There was another battle for fifth that was won by Efren Vazquez (Laglisse Honda) ahead of Niccolo Antonelli while Monlau Honda rookie Alex Rins beat Danny Kent for seventh.
Alexis Masbou and Jakub Kornfeil closed out the top ten while Italy's new racing sensation Romano Fenati dropped from 5th to 11th after an error and then crashed out at the Parabolica Interior, and left Estoril with zero points.
Moto3 Estoril Race Results:01- Sandro Cortese – Red Bull KTM Ajo Factory Team – KTM M32 – 23 laps in 41'34.
53602- Maverick Vinales – Blusens Avintia – FTR Honda M312 – + 0.
05503- Luis Salom – RW Racing GP – KALEX KTM – + 11.
03804- Zulfahmi Khairuddin – AirAsia SIC Ajo – KTM M32 – + 12.
19505- Efren Vazquez – JHK T-Shirt LaGlisse – FTR Honda M312 – + 20.
93406- Niccolò Antonelli – San Carlo Gresini Moto3 – FTR Honda M312 – + 20.
97607- Alex Rins – Team Estrella Galicia 0,0 – Suter Honda Moto3 – + 21.
79208- Danny Kent – Red Bull KTM Ajo Factory Team – KTM M32 – + 21.
88809- Alexis Masbou – Caretta Technology – Honda NSF250R – + 23.
04610- Jakub Kornfeil – Redox Ongetta Centro Seta – FTR Honda M312 – + 23.
31011- Brad Binder – RW Racing GP – KALEX KTM – + 23.
37912- Hector Faubel – BANKIA Aspar Team – KALEX KTM – + 23.
76313- Arthur Sissis – Red Bull KTM Ajo Factory Team – KTM M32 – + 24.
30814- Alberto Moncayo – BANKIA Aspar Team – KALEX KTM – + 25.
01515- Alex Marquez – Team Estrella Galicia 0,0 – Suter Honda Moto3 – + 26.
45016- Joan Olive – TT Motion Events Racing – KTM M32 – + 32.
64117- Alan Techer – Technomag CIP TSR – Honda NSF250R – + 32.
74318- Alessandro Tonucci – Team Italia FMI – FTR Honda M312 – + 36.
51119- Marcel Schrotter – Mahindra Racing – Mahindra MGP3O – + 53.
52720- Ivan Moreno – Andalucia JHK LaGlisse – FTR Honda M312 – + 1'04.
01421- Toni Finsterbusch – Cresto Guide MZ Racing – Honda NSF250R – + 1'04.
06422- Manuel Tatasciore – Caretta Technology – Honda NSF250R – + 1'04.
07123- Kenta Fujii – Technomag CIP TSR – TSR 3 Honda – + 1'30.
90024- Luigi Morciano – Ioda Team Italia – Ioda TR002 – a 1 giro25- Kevin Hanus – Thomas Sabo GP Team – Honda NSF250R – 1 lap26- Armando Pontone – Iodaracing Project – Ioda TR002 – 1 lap27- Giulian Pedone – Ambrogio NEXT Racing – Oral M3 – 1 lap