In his acceptance speech, the actor payed a tribute to perished Chadwick Boseman, who was nominated in the same category.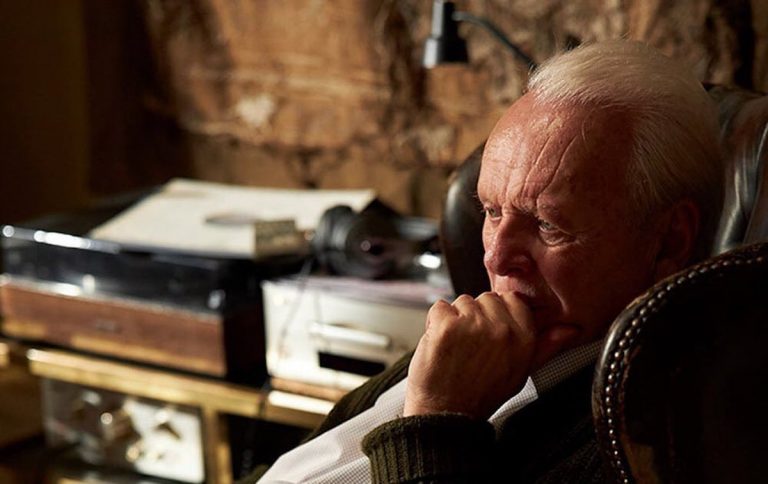 Anthony Hopkins, who is among the Oscar 2021 winners, has released an overdue acceptance speech video, as he couldn't attend the ceremony.
Last night Anthony Hopkins won the Oscar for Best Actor for his role in The Father. In the film directed by French playwright and novelist Florian Zeller, he played Anthony, an elderly man affected by dementia.
This role also earned him the Best Leading Actor award at the BAFTAs.
It is the second time Hopkins receives the Academy Award and the fourth he has been nominated. He already won the prize in 1992 for his performance in The Silence of the Lambs.
And he also was nominated in 1994 for The Remains of the Day and in 1996 for Nixon.
Hopkins beat out Riz Ahmed, Steven Yeun and the late Chadwick Boseman. And to Boseman "who was taken from us far too early", Hopkins payed tribute in his speech.
In the acceptance speech video, that Hopkins recorded from is home in Wales, he said: "Good morning, here I am in my homeland in Wales. At 83 years of age I did not expect to get this award, I really didn't and I'm very grateful to the Academy and thank you."
Hopkins was awarded the prize at the end of the event. The Best Actor category indeed closed the ceremony, although it is usually up to the Best Picture. The decision upset many, because it took off the climactic wait for the most coveted award. But the organizers of the evening probably thought that Chadwick Boseman would win the Oscar for his performance in Ma Rainey's Black Bottom.
Antony Hopkins' win surprised everyone, even the actor himself. At 83 years old, he is the oldest-ever recipient of an acting Oscar.