Donal Trump declares war on Black Lives Matter protesters, and defends 17-year-old Kyle Rittenhouse, author of two murders last week.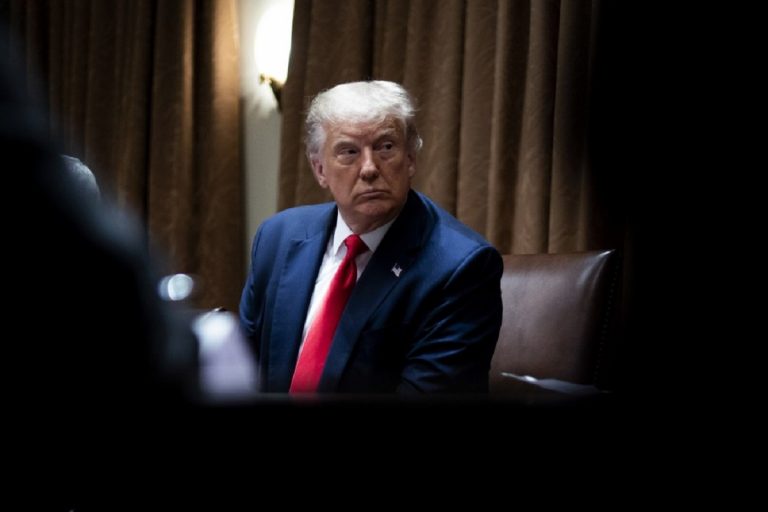 Donald Trump seems to take the side of the 17-year-old Kyle Rittenhouse, the suspected protester killer who fired an illegal an illegal firearm last week. According to the US President, he acted in self-defence.
Trump defends the suspected protester killer
Trump said that Kyle Rittenhouse "probably would have been killed" if he hadn't taken action during the chaotic scenes in Kenosha, Wisconsin. Black Lives Matter demonstrators had taken to the streets following the police shooting of black man Jacob Blake, 29, and clashes with law enforcement and armed vigilantes ensued.
Us President also said that he was trying to get away from them. He guesses that it looks like and he fell, then they very violently attacked him. "It was something that we are looking at right now and it's under investigation, but I guess he was in very big trouble. He probably would have been killed. It's under investigation," he added.
The Republican president, in full election campaign, also failed to condemn his supporters who fired paint pellets during a confrontation with counter-protesters in Portland, Oregon. During the street clashes on Saturday night, Aaron Danielson, a member of the right-wing group Patriot Prayer was killed because of the shot. Trump said he understood that it was a "peaceful protest" and that the paint was a defensive mechanism, but the paint is not bullets.
The charges against Kyle Rittenhouse
The 17-year-old boy fell while running through the street before being struck over the head by protester Anthony Huber with a skateboard. Rittenhouse is accused of then shooting dead Huber, Joseph Rosenbaum and injuring a third.
The following day, Rittenhouse was arrested and remains in custody in Illinois but faces extradition to Wisconsin. He is having been charged with two counts of first-degree intentional homicide and one of first-degree attempted homicide. He also faces a misdemeanour charge for possession of a dangerous weapon by a minor. Lin Wood, Rittenhouse's attorney said her client "had the right to defend himself" after being "attacked".