The British air forces together with US militaries are ready to air strike Islamic State.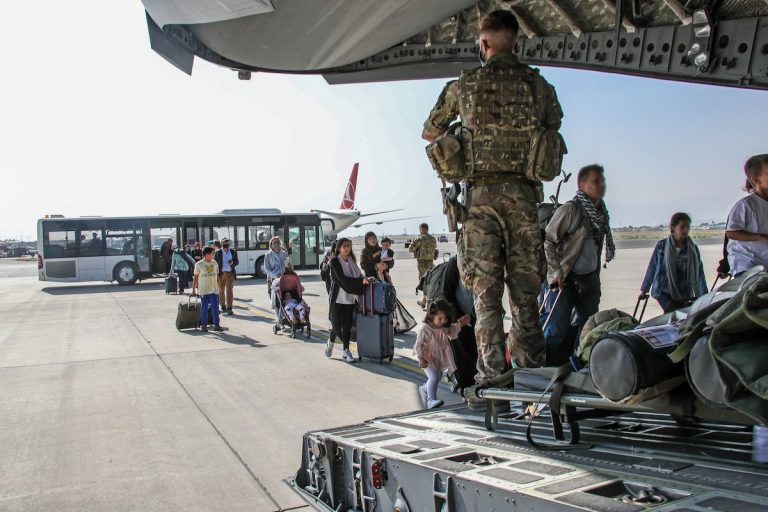 On Monday 30th of August 2021, one day prior the deadline assigned by Biden, the US troops left Afghanistan. Their permanence there lasted two decades since September 11 2001 when the two towers of the World Trade Center where taken down by a terror attack.
As the US military presence came to and end; the RAF head indicated how now the British forces are ready to launch air strike targeting Islamic State terrorists.
British forces ready to air strike Islamic State terrorists
The UK had already pulled out its remaining troops; concluding therefore the airborne evacuation from Kabul, leaving Afghans wanting to escape the Taliban. Despite the international community seems accepting the Taliban rules; both UK and US are still willing to take on Islamic State.
Dominic Raab as Foreign Secretary clarifies with a Tweet that a global coalition against the terrorist group was ready to combat Daesh networks by all means available, wherever they operate.
The UK stands united with our @coalition partners in mourning those killed by Daesh's horrific attack at Kabul airport & in our unwavering collective resolve to combat Daesh networks by all means available, wherever they operate.https://t.co/BtKCfbcmyr

— Dominic Raab (@DominicRaab) August 30, 2021
Isis-K already attacked Kabul's airport during the evacuation final days. Among the victims we can count two Britons and thirteen US service personnel. In favor of the cause also the Air Chief Marshal Sir Mike Wigston states that the RAF could strike Isis-K targets in Afghanistan.
Ultimately what this boils down to is that we've got to be able to play a global role in the global coalition to defeat Daesh, whether it's strike, or whether it's moving troops or equipment into a particular country, at scale and at speed. If there's an opportunity for us to contribute I am in no doubt that we will be ready to – that will be anywhere where violent extremism raises its head, and is a direct or indirect threat to the UK and our allies. Afghanistan is probably one of the most inaccessible parts of the world, and we're able to operate there.