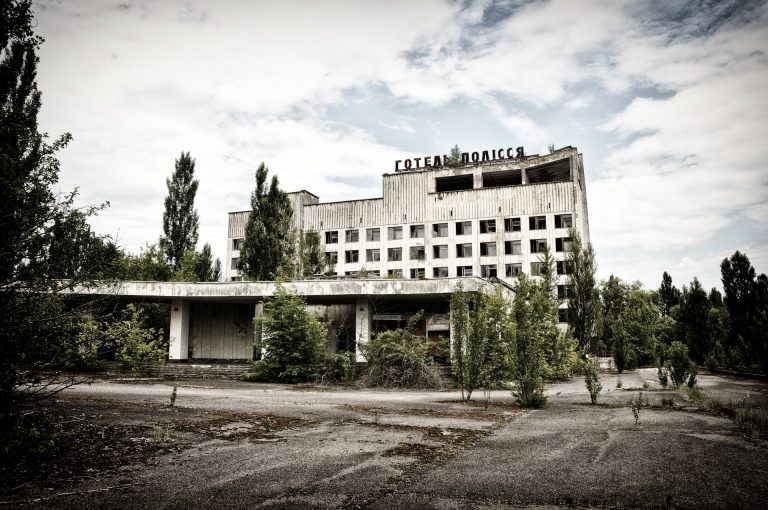 On 26 April 1986, in the Ukrainian Soviet Social Republic, a tragic catastrophe shook the Eurasian continent: the explosion of the nuclear reactor No. 4 in the Chernobyl Nuclear Power Plant. This nuclear accident was a consequence of the flawed Soviet reactor design and of the serious mistakes made by the plant operators.
In memory of this tragedy, HBO has produced a mini-series that retraces what happened.
Critical Reviews from Russia and Ukraine
The 2019 television miniseries Chernobyl was conceived by Craig Mazin and Johan Renck for HBO. This miniseries, premiered in May 2019, tries to reconstruct the events and the lives of the people involved in the accident.
According to IMDb, a movie and television rating site, Chernobyl has become the highest-rated tv series ever. However, it has received some critics from Russia, more specifically, from the Communist Party of Russia. But what do Ukrainians think about it?
In Ukraine the drama was mostly well-received, even though there have been some issues with the attainability of the events. More specifically, some of the people who watched Chernobyl and who actually witnessed the accident did not appreciate the fictionalized parts. Ukrainians tend to view the miniseries as a documentary rather than a dramatized version of the truth.
Record Numbers of Tourists in Chernobyl
One thing is sure though: thanks to HBO's Chernobyl, tours on the site of the nuclear disaster have reached record numbers. The amount of tourists who have visited the city of Pripyat has increased by 40% after the premiere of the miniseries. In first eight months of 2019, the Chernobyl Nuclear Power Plant was visited by 74,671 people 14,416 of which in August.
Pripyat is around 110 km away from Kiev and 3 km away from the Chernobyl Nuclear Power Plant. The city is accessible only upon approval from the Ukrainian authorities. This can be done with the assistance of tourist guides. That is why it is important to book the tour at least two weeks in advance.
Volodymyr Zelensky – the current president of Ukraine – has made the Chernobyl Exclusion Zone more accessible for tourists and has lifted the restriction on taking pictures and making videos in the area. He is willing to transform this place – which has always been seen as negative symbol of Ukraine – into a source of new opportunities for investments, scientific research and tourism.
The full-day guided tour costs around 50$ and includes transportation from Kiev to the Chernobyl Exclusion Zone. The tour is accompanied by professional guides.