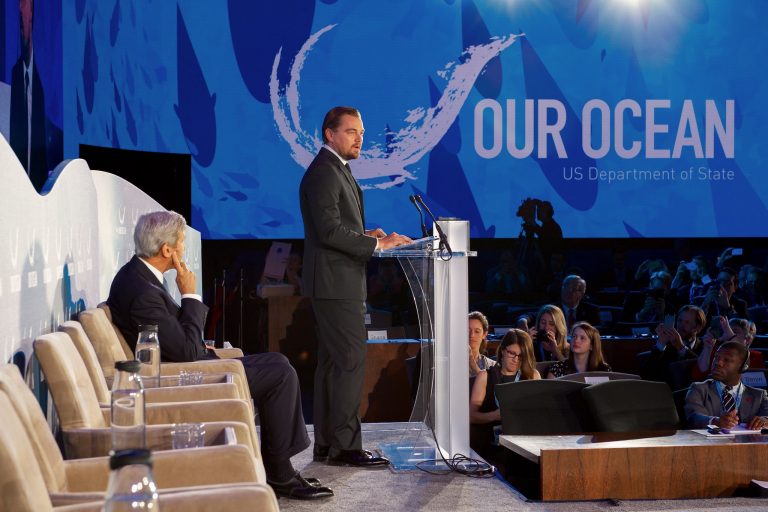 "With great power comes great responsibility". This is the famous mantra that Uncle Ben continually repeats to his nephew Peter Parker in the film Spider-Man. However, this applies not only to superheroes, but also to the world-famous superstars.
Among these there is Leonardo DiCaprio who, as his popularity grew, increased his commitment to the planet exponentially. Let's find out together what he has done and is still doing for the environment.
Leonardo DiCaprio Foundation
The days when Leonardo was mistakenly considered the classic handsome man capable only of casting sexy looks and slaughtering hearts are now over.
Actually DiCaprio has never even been that kind of person. The actor of Titanic, in fact, has always distinguished himself for his commitment, whatever he did. Just last year he celebrated the twentieth anniversary of his Leonardo DiCaprio Foundation (LDF), which deals with ocean conservation, wildlife conservation and global warming. Since 1998, the foundation has allocated over $80 million to more than 200 environmental projects.
Saving the planet also means keeping alive some animal species that, with time, are coming closer to extinction. In 2010, the LDF donated a large sum of money to an innovative project aimed at preserving the habitat. In particular, the aim was to repopulate the wild tigers in the area of Nepal. Moreover, the association promotes stopping the inhumane and illegal trade in products of animal origin such as ivory.
Public Speaking
When Leonardo DiCaprio takes the stage, he already knows that the whole world will listen to him. For this reason, every opportunity is good to send a message about the climate changes that are affecting the planet. This is what happened in 2016, for example, during his acceptance speech for the Oscar for the film Revenant. Resuming the theme of his film, which concerns the relationship between man and nature, the actor reminded everyone not to take our planet for granted.
Leonardo DiCaprio as Filmmaker
Leonardo DiCaprio has produced numerous documentaries on environmental and animal welfare. He is in fact aware of how much images can sensitize and strike at the heart, giving rise to an unstoppable need for change in the viewer. An example of this is the film Before the Flood, made in 2016 and about global warming. It was one of the most watched documentaries in history, receiving 60 million views in just three months.
Humanitarian work
The 44-year-old actor is not only a convinced environmentalist, but is also interested in human causes such as education and protection of the rights of indigenous communities. The LDF promotes the rights and protects the lands of indigenous tribes in the Amazon basin. It also works with projects that preserve the history and culture of the Chumash people, the Alutiq community and the Sioux Standing Rock tribe.