Former Liverpool manager Gerard Houllier has died aged 73, days after a heart operation in Paris.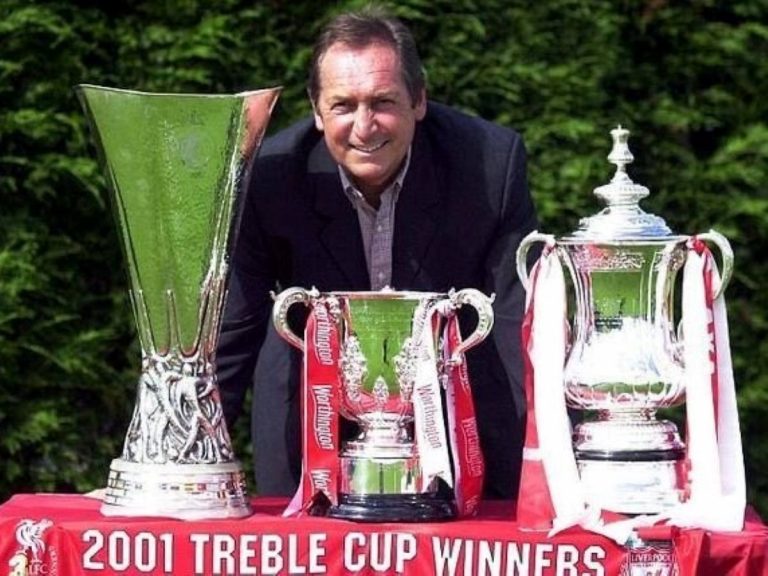 Former Liverpool manager Gerard Houllier has died aged 73, days after a heart operation in Paris. He had only returned home on Sunday.
Gerard Houlier Dead At 73
The news was broken in France initially by both L'Equipe and RMC.
Houllier had great success in France coaching at Lens, PSG and the national youth set-up. He was credited for his role in Clairefontaine's emergence in the 1990s and the development of a number of France's 1998 World Cup winners, including Thierry Henry and David Trezeguet.
Gerard Houlier arrived at Anfield in July 1998, joining Liverpool initially as co-manager with Roy Evans. On November 10, Evans left with Houllier becoming sole manager.
With the team he inherited, dubbed "The Spice Boys", Houlier's success peaked with the club's five trophy success of 2001, as they claimed the UEFA Cup, FA Cup, League Cup, Charity Shield and UEFA Super Cup, qualifying for the European Cup for the first time since the 1980s. In October 2001, Houllier had to have emergency heart surgery after falling ill on the bench during a Premier League match against Leeds United. He was rushed to hospital for an emergency operation due to the discovery of a heart condition, an aortic dissection.
Despite the diagnosis, he returned to the club after five months away, and with the help of assistant Phil Thompson, led the club to a second place finish in the 2001-02 season.
Houllier eventually left Liverpool in 2004, having overseen an overhaul of the club's youth system, being replaced by Rafa Benitez. Gerard Houlier then returned to coaching in France with Lyon in 2005, winning Ligue 1 in his only season at the Stade Gerland. The Frenchman returned to England again in 2010 taking charge at Aston Villa. Unfortunately, his tenure at Villa Park was cut short after just nine months as an illness forced his resignation.
Houllier was awarded the Legion d'honneur for his services to French football and an honorary OBE for services to British football. He became head of global football at Red Bull in 2012. Later he worked with the French Federation and Ligue 1, before in recent years returning to Lyon as technical director of the club's women's team and it's OL Reign side in the USA given the fact that he was close to chairman Jean-Michel Aulas.
Following the news of his death, Liverpool said: "We are mourning the passing of our treble-winning manager, Gerard Houllier. The thoughts of everyone at Liverpool Football Club are with Gerard's family and many friends. Rest in peace, Gerard Houllier 1947-2020."
READ MORE: