Paolo Rossi, the former Italian footballer and World Cup winner, has died tonight at the age of 64.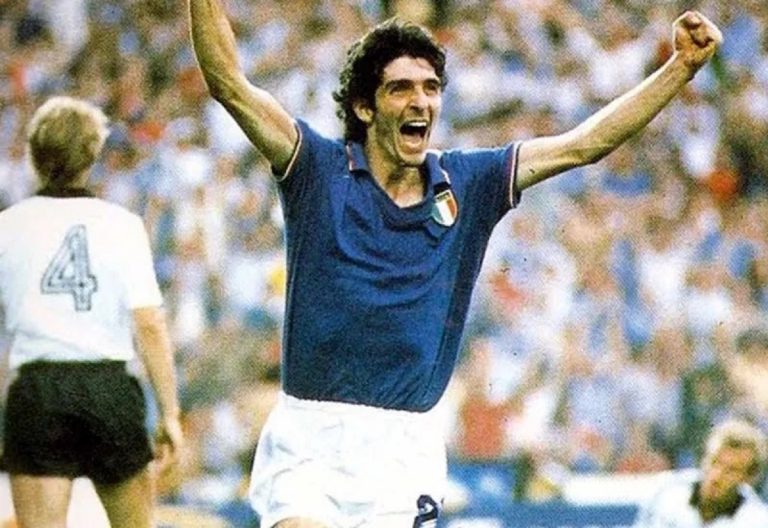 The winner of the '82 World Cup Paolo Rossi has died last night at the age of 64. The news was given by RAI sport presenter Enrico Varriale, who did not disclose the cause of death.
Pablo Rossi, the Italian football legend, died aged 64
Throughout his career, Rossi won two Serie A titles, a European Cup and a Coppa Italia with Juventus. Anyway, he will be most remembered for his six goals at '82 World Cup. However, his selection for the World Cup was criticized at first, since he was out of shape beacause of the ban due to the "Totonero" match-fixing scandal.
Nevertheless, journalists and supporters had to change idea on the Italian stricker, when he scored one of the most famous hat-trick of World Cup history. He then scored a brace against Poland during the semifinal, leaving also his mark against Germany in the World Cup final.
Tributes pour in for the former Italian footballer
Just after announcing death news, Enrico Varriale added: "Unforgettable Pablito, who made all of us fall in love in that summer of 1982 and who was a precious and competent work colleague in RAI over recent years". Rossi's wife Federica Cappelletti posted instead a photo of both of them on Instagram, just writing "forever".
Of course, the whole world of football got in a rush to pay tribute for Paolo Rossi.
Jurgen Klismann tweeted: "Dear Pablito, we always remember you!". La Gazzetta dello Sport, the Italian outlet, remembered Rossi as "the one who beat Zico's Brasil, Maradona's Argentina, Boniek's Poland and in the final, the Germany of Rummenigge".
A message of symphaty was also tweeted by former Italian Prime Minister Matteo Renzi: "In our hearts, forever. Farewell Pablito". Paolo Rossi's death happened just two weeks after the one of Maradona, for whom a lot of tributes poured in too.