On 28 October French President Macron will speak to the nation. It is said that he will announce a national blockade, as the cases of Covid increase.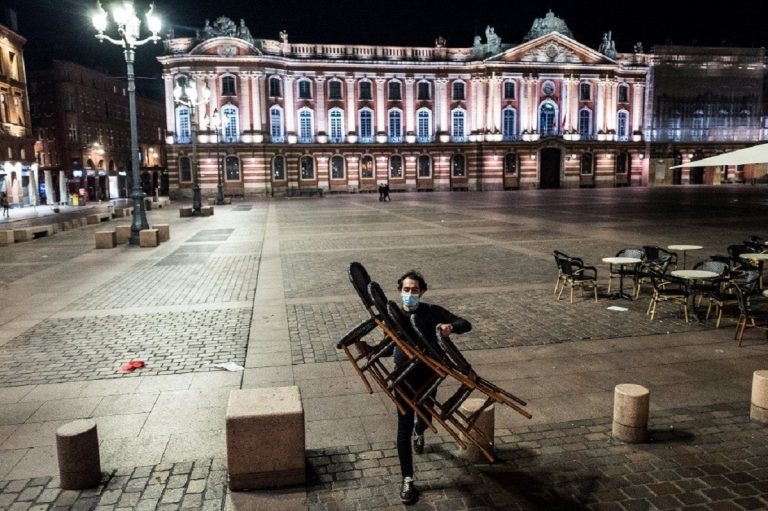 French President, Emmanuel Marcon may set out plans for a new national lockdown after a huge increase in Covid deaths. Macron will make a televised address tonight, October 28, at 8 pm. Lots of rumours reported that a long national lockdown could happen, as the one ongoing in Northern Ireland.
Other possibilities include a host of local measures, a weekend lockdown and tighter curfews from 7 pm extended.
National lockdown to affect secondary schools
Two-thirds of the French population is currently under a nighttime curfew. However, the PM has told union bosses that these measures were not enough to control the spread of infections.
French hits a record of over 52,000 cases on Sunday, October 25. These numbers almost doubled the ones of the previous weeks.
Bars and restaurants are expected to be completely closed with other reports also suggesting the same destiny for secondary schools.
France had a big spike in the number of daily deaths from Covid, recording an additional 523 deaths in 24 hours on Tuesday, October 27, the highest daily death total since April.
Jean-François Delfraissy, President of the Scientific Council set up to advise the government on their Covid policies, said: "We knew there would be a second wave, but we have been shocked by the brutality of what's happened in the last 10/15 days."
Speaking on a visit to a hospital in the Paris region last week, Mr Macron said scientists were telling him that they believed the virus would be present "at best until next summer".