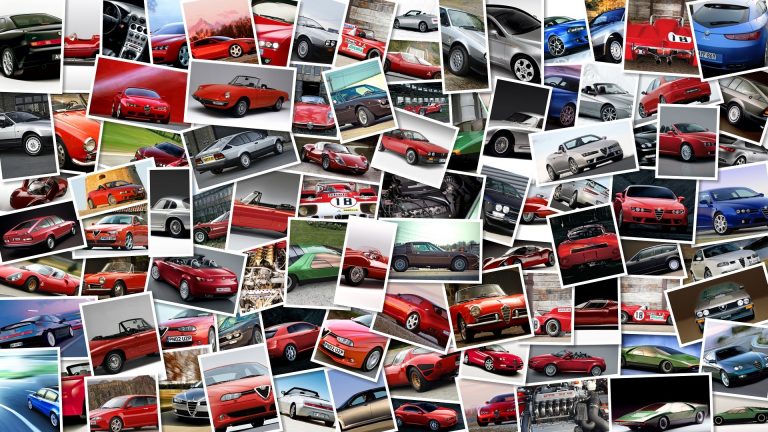 Today's first day official World Superbike testing at Phillip Island saw twelve riders in less that one second and with Leon Camier leading the field taking up where he left off after last Thursday's and Friday's private test, but this time without chucking his Gixxer into the trees.
The Fixi Suzuki rider left it for the final dying minutes to post a 1'31″243 lap, also thanks to the new Phillip Island asphalt that caused so many crashes last week, and he was 0.
153s faster than Leon Haslam, second, who had in turn Red Devils Roma Aprilia's Michel Fabrizio right behind him.
Fourth fastest was Aprilia's factory rider Eugene Laverty who was on the top of the timesheets for the better part of the day, while team mate Sylvain Guintoli suffered two crashes, and finished 8th and boasting a top speed of 323.
4 km/h.
Marco Melandri concluded the day in 5th and he is having big problems with his shoulder.
After sitting out last week's test due to an intestinal problems, a pale Carlos Checa came back with a vengeance putting his 1199 Panigale into sixth, but just 0.
280s from Camier.
A battered and bruised Ayrton Badovini who was released from the hospital on Saturday evening after his horrific crash on Friday morning, was advised to sit out the two-day test, but he'll be back on track on Friday morning with the first free practice of the season.
Davide Giugliano was 7th, while Tom Sykes who is nursing a fractured hand bone was 10th, behind Pata Honda's Jonathan Rea.
Max Neukirchner crashed out his Panigale at the Swan this morning which left him down in 16th ahead of Loris Baz who is also battered and bruised from last week's test.
Ivan Clementi who is riding HTM Racing's BMW was 13th, Vittorio Iannuzzo 15th on the Grillini BMW, while Kawasaki Pedercini's Federico Sandi and Alexander Lundh were 19th and 20th respectively.
Australian wildcard Jamie Stauffer was 12th with his Honda Fireblade and he suffered a crash at the Southern Loop, earlier in the day.
WSBK Phillip Island Day 1 test results;1 L.
CAMIER (GBR) Fixi Crescent Suzuki Suzuki GSX-R1000 – 1′31.
243 2 L.
HASLAM (GBR) Pata Honda World Superbike Honda CBR1000RR – 1′31.
396 +0.
153 3 M.
FABRIZIO (ITA) Red Devils Roma Aprilia RSV4 Factory – 1′31.
401 +0.
158 4 E.
LAVERTY (IRL) Aprilia Racing Team Aprilia RSV4 Factory – 1′31.
452 +0.
209 5 M.
MELANDRI (ITA) BMW Motorrad GoldBet SBK BMW S1000 RR – 1′31.
485 +0.
242 6 C.
CHECA (ESP) Team Ducati Alstare Ducati Panigale 1199R – 1′31.
523 +0.
280 7 D.
GIUGLIANO (ITA) Althea Racing Aprilia RSV4 Factory – 1′31.
701 +0.
458 8 S.
GUINTOLI (FRA) Aprilia Racing Team Aprilia RSV4 Factory – 1′31.
966 +0.
723 9 J.
REA (GBR) Pata Honda World Superbike Honda CBR1000RR – 1′31.
980 +0.
737 10 T.
SYKES (GBR) Kawasaki Racing Team Kawasaki ZX-10R – 1′32.
061 +0.
818 11 C.
DAVIES (GBR) BMW Motorrad GoldBet SBK BMW S1000 RR – 1′32.
077 +0.
834 12 J.
STAUFFER (AUS) Team Honda Racing Honda CBR1000RR – 1′32.
231 +0.
988 13 I.
CLEMENTI (ITA) HTM Racing BMW S1000 RR – 1′32.
789 +1.
546 14 J.
CLUZEL (FRA) Fixi Crescent Suzuki Suzuki GSX-R1000 – 1′32.
817 +1.
574 15 V.
IANNUZZO (ITA) Grillini Dentalmatic SBK BMW S1000 RR – 1′33.
162 +1.
919 16 M.
NEUKIRCHNER (GER) MR-Racing Ducati Panigale 1199R 1′33.
541 +2.
298 17 L.
BAZ (FRA) Kawasaki Racing Team Kawasaki ZX-10R – 1′33.
628 +2.
385 18 G.
ALLERTON (AUS) Next Gen Motorsports BMW S1000 RR – 1′34.
009 +2.
766 19 F.
SANDI (ITA) Pedercini Team Kawasaki ZX-10R 1′34.
094 -4 +2.
851 20 A.
LUNDH (SWE) Pedercini Team Kawasaki ZX-10R 1′34.
612 +3.
369