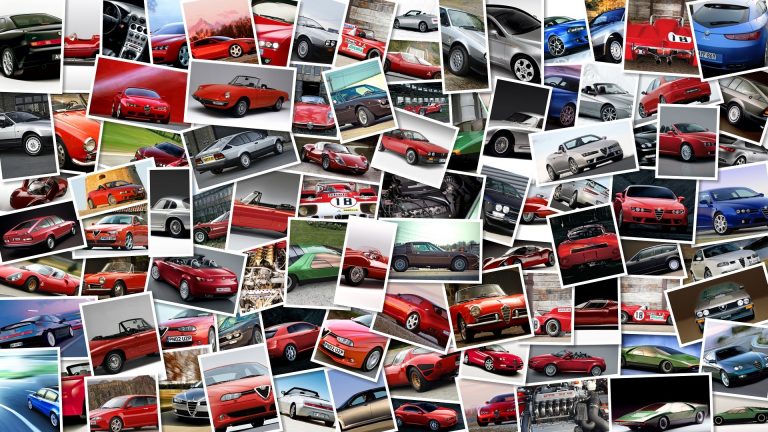 Today's World Superbike pole at Monza was all about taking risks and choosing the right tire and Effenbert Ducati rider Sylvain Guintoli perfectly interpreted the situation using a soft compound tire (not the Superpole one) to take the first spot on tomorrow's starting grid.
Pirelli's Giorgio Barbier was called out regarding the condition of the rain tires that after a couple of laps on the patchy surface were destroyed (some riders lost chunks on the straight) and several teams have used up five of their allocated eight sets of rain tires.
The Italian manager said he had suggested that the riders use intermediate tires that are there for that purpose, but very few riders heeded his suggestion as they don't like that tire.
The weather forecast for tomorrow at Monza calls for thunder storms before the start of race 1 and intermittent rain and clouds for the second race and the round will probably turn into a war of attrition.
Sylvain Guintoli – 1st"I'm very proud of the result.
It is my first ever Superpole win, and get it here at Monza with a Ducati has a greater value! I thank the team, engineers and mechanics, who supported me and with whom we have been able to study and make the most of our strategy.
We consciously took risks but the end result has fully repaid our efforts.
I have a great feeling with my the bike, we're working hard and this is the right direction".
Tom Sykes – 2nd"When I hit the new record top speed I could feel that the rpm was higher and I knew from the note of the engine that it was more than on previous laps.
I could not have timed my run to get into Biaggi's slipstream any better.
I had a fantastic run out of Parabolica and I used Max's draft all the way down the straight.
If we had more time we could have come back in and gone with a slick rear or intermediate rear and made the difference, but it wasn't to be.
We did a great last lap on wet tyres and starting from second on the grid is not too bad.
It is a front row start and that is the main thing.
The competitive side of me for sure is disappointed not to keep the run of Superpole wins going but tomorrow is the one that counts.
It's great for Kawasaki and myself to be on the front row and it is a lot better starting slot for tomorrow.
We have good pace in the dry and I do not think the wet will be an issue either.
A dry race would be better for everybody.
"Marco Melandri – 3rd"Today's conditions were really difficult.
After our experiences in Assen I was quite worried about today's Superpole in the wet but we can be very happy today.
BMW Motorrad did a great job today, a big 'Thank You' to all my team.
The bike is working better and better, and we can concentrate on the small things that make the difference.
I hope for stable good weather tomorrow, then everything is possible for us.
Our engine is really strong, and I am pushing for getting good starts tomorrow, because you can lose the race in the first corner here.
I want to dedicate my races tomorrow to my crew chief Silvano Galbusera who cannot be here with us today.
All the best, Silvano!"Carlos Checa – 4th"In dry conditions it would have been impossible to close in the top four.
Fortunately the wet/damp track gave us a hand in today's Superpole and we took advantage of those mixed conditions.
It's definitely an advantage to start from the front row but tomorrow's races will surely be conditioned by the weather.
If the track's completely wet then we know what to do but in conditions like those of today everyone will end up taking a risk one way or the other with regard to tyres.
"Jonathan Rea – 5thI was quite happy with that as qualifying was held in really difficult conditions.
In the end we decided to go out on an intermediate tyre but, seeing as that tyre is made from very hard rubber, it was quite difficult to find grip.
Maybe we could have been a bit braver but, anyway, fifth is a good spot to start on the grid.
It's on the left side, albeit on row two, and my gameplan tomorrow is just to get stuck in and see what happens.
It's going to be a classic Monza tactical race, with slipstreaming and everything, which should be fun, but my target is to be in the lead bunch and work it out from there.
My hope is that the weather is dry because I'm not comfortable racing in the wet.
The wet tyre won't survive any more than three laps for any rider and, in intermediate conditions, it's a case of who wants to take the most risk.
So, for me, the best racing for the fans and for fun, will be in the dry.
Max Biaggi – 6th"Superpole was difficult today.
First there was a small technical problem, possibly stemming from the crash in the last free practice session, and then the asphalt conditions made life difficult.
We got into the top eight using rain tyres, but they deteriorated quickly on these long straight stretches.
We tried with the intermediates but it was very difficult.
In spite of everything we're on the second row.
Tomorrow is still a dilemma, I only hope that the conditions remain consistent and that they let us ride without apprehension".
Davide Giugliano – 8th"It wasn't easy but we're satisfied with the work done and the fact that we're on the second row.
All day we've been working in these mixed conditions and if it's like this tomorrow it's be hard for all of us.
Having said that it would have been difficult for the Ducati in the dry too, and so we're happy with today's result.
We'll see tomorrow how things are and then make some decisions.
"John Hopkins – 9th"The weather has been very up and down all day and that has made life difficult for all of us.
There was never a time when the track was either wet or dry and so finding a good set-up in changing conditions was not easy.
This afternoon I had an off-track excursion when I suddenly hit a soaking wet part of the track.
The conditions had been dry, but rain had fallen just before the Parabolica.
There were no warning flags out and when I braked in my usual place, at about 180 mph, I hit the wet track.
I managed to keep the bike upright through the gravel and gently laid it down when I was close to the tyre wall.
"In 'Wet Superpole,' I tried full Wets, but the track wasn't really wet enough and the tyres wore out very quickly.
If the conditions are the same tomorrow, I think we'll all have some problems.
I feel a huge improvement in the bike on rain tyres compared to Assen.
I also feel much more confident about riding in the wet and feel positive I can get some good results tomorrow.
"Eugene Laverty – 10th"This morning the bike was really going well, as the fourth place qualifying time showed.
In the afternoon free practice session everything seemed OK as well, until the Parabolica braking zone where an unexpected downpour took me, Max and a couple other riders down.
My mechanics repaired the bike in time for Superpole, but the feeling wasn't that good, especially in the left-hand curves.
I struggled a lot, but we're tenth and that's an acceptable result, all things considered, so tomorrow we'll definitely make a play for it".
Michel Fabrizio – 11th"During my fast lap attempt I was slowed by a rider who was getting into "Variante Ascari" at slow speed.
That cost me some time and meant I didn't manage to qualify for Superpole 2.
I was trying to get the best out of the new tyre I'd had fitted.
It's a shame because I felt I could have done well.
"Leon Camier -12th"The conditions were changeable today and that made it difficult for us.
Today I tried to get my confidence back after the Assen weekend and I feel I have made some good progress in that direction.
It's been hard to get a good set-up today because the conditions never stayed consistent in any one session.
We tried full wets, but the track was never really wet enough and the tyres were shot after a couple of laps.
The bike feels OK and, depending on the conditions and how the tyres last, I think I can finish with good results tomorrow.
"Ayrton Badovini – 13th"I feel sorry for how Superpole ended up because we were fast in the wet, but I wasn't comfortable with the front and so I could not brake the way I like.
Anyway I'm positive for tomorrow.
I hope to bounce back and to get two good results.
"Leon Haslam – 14th"Obviously I am really disappointed.
In the in-between conditions, the rain tyre was only lasting one lap for most riders.
Unfortunately I made a mistake on the first lap and from that point onwards it was impossible to do a proper lap time, although I tried to push.
We have a good set-up for our RR, I am feeling good, so that was just frustrating.
Anyway, I think we can win tomorrow, wet or dry.
If it is in between, we need to work on making the tyre last, that is the only thing.
But I think it is the same for everyone.
"David Salom – 15th"I'm happy with how the morning qualifying session and afternoon free practice went.
The bike is working very well and we found a good setup for the dry track.
In the afternoon free session, using slick tyres on a dry track, I reached fifth position and this is a great result.
Unfortunately in the first session of the Superpole I used rain tyres but the track was not completely wet and after only two laps the rear tyre was finished and so I wasn't able to reach Superpole two.
"Hiroshi Aoyama – 20thYes, another difficult day in not very good conditions.
I was really hoping that second qualifying this morning would be in the dry so that I could improve my lap time and get into Superpole.
Unfortunately, it was wet so we could not improve and I also had a problem with my engine, so it was not so good.
In this afternoon's free practice, it was still not completely dry.
I went out to continue learning the racetrack but the conditions were not good enough to improve the set-up.
I hope it's dry tomorrow but I guess the good thing about being 20th on the grid is that there's nothing to lose!Leandro Mercado – 21st"This morning I chose not to participate in the second qualifying session due to the damp conditions.
The track was not completely dry and so it was impossible for me to improve on yesterday's lap time and enter the Superpole.
In the free practice preceding the Superpole I worked with my technicians to refine the set up of my Ninja ZX-10R and we found some good solutions for tomorrow's races.
The races will be difficult for me, because of my position on the grid, but I will try to do my best as always.
"Sergio Gadea – 23rd"I am happy because the bike is good but it is my first time in Monza, first time on a Superbike and obviously the weather has made it more complicated for me.
But it is a nice experience and I enjoy riding the bike so much.
I hope tomorrow to improve my performance and also enjoy the races.
Thanks to Kawasaki and the team for giving me this opportunity.
"