A forex broker is a company that provides financial services to its clients, so that they can access a platform in order to exchange foreign currencies.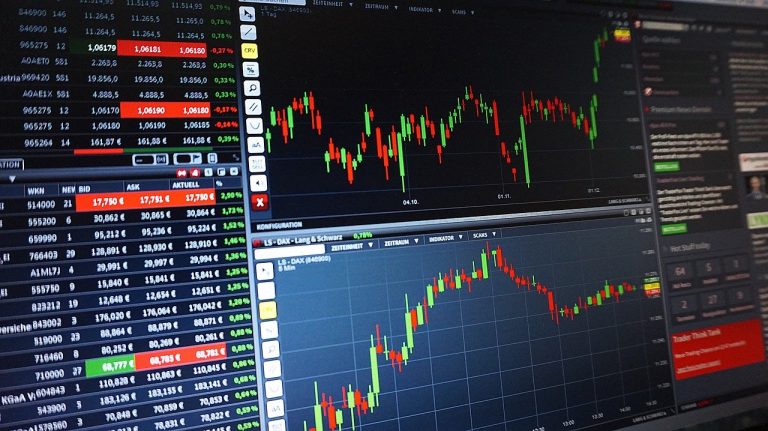 A forex broker is basically a company that provides financial services to its traders to have access to a trading platform so that they will start exchanging foreign currencies. Those exchanges are made by buying and selling simultaneously a specific pair of foreign currencies at the same time.
In fact, Forex is nothing more than an abbreviation for foreign exchange. FX Market is a global, interconnected market which is opened 24-hour. It doesn't have a physical place where its trades actually happen, but instead it relies completely on the internet and our modern computer technologies.
These exchanges are made mostly between pairs of G10 nations foreign currencies.
The nations included are:
U.S. dollar (USD)
the Euro (EUR)
the pound sterling (GBP
the Japanese yen (JPY)
the Australian dollar (AUD)
the New Zealand dollar (NZD)
the Canadian dollar (CAD)
the Swiss franc (CHF)
When you trade with this pair, you are using an instrument called CFD.
CFD is an English acronym which means: "Contract for Difference". CFDs are a derivative financial product which is widely used on online trading platforms.
They are a very particular instrument which attracts investors mostly because you can, thanks to it, invest on either long or short term, without actually buying a stock of actions or the actual physical possession of the treated currency.
With all that being said, CFDs remain a very unstable and complex instrument which may endanger your entire invested capitals. That is why you should think twice before investing in it more than you are ready to eventually lose. Nevertheless, if you are interested in this market, here's a scoring about the 10 best forex brokers. In our case, we will provide a top 3 of the best copy trading platforms based on Invenstigoal.com data.
IC Markets
Based in Sydney and founded in 2007, this was the first Australian forex broker.
Being a pioneer in its part of the world, today it became one of the biggest brokers online worldwide and it's famous worldwide for its ECN tech, which allows it to be one of the best brokers on the market regarding spread fees.
This is why it is selected particularly byexperienced FX traders interested in scalping and day trading techniques.
Pepperstone
Also born in Australia, this broker was founded in 2010 and has its headquarters in the city of Melbourne, while having at the same time offices around the globe.
It also has implemented a sophisticated ECN trading system and offers different kinds of accounts based on various trader needs. Some examples of those accounts are:
Standard Account
Razor account
Swap Free account
Active Trader Program account
All of these accounts are available and functioning on most of the best trading platforms such as MT4, MT5 and cTrader.
AvaTrade
Founded in 2006 in Dublin, Ireland, AvaTrade is a very well-regulated broker that has licenses and authorizations granted by the Central Bank of Ireland.
It is particularly famous because of its fixed spread, and it gives many ways to trade in the FX market depending on what you are interested in the most. Those accounts can be divided by their field, such as:
Retail account
Options trading account
Spread Betting account
Its minimum deposit is fixed at 100 dollars, so it is very affordable. In case you don't want to risk not even a cent though, you'll also have the possibility of opening a demo account.
This is not included in the aforementioned list because it is not an actual account, but something more like a "free trial". Thanks to it, you will be able to learn on the FX market itself investing with a virtual balance where you will not have to put any real money in it, but only "spend" it as if they were real.