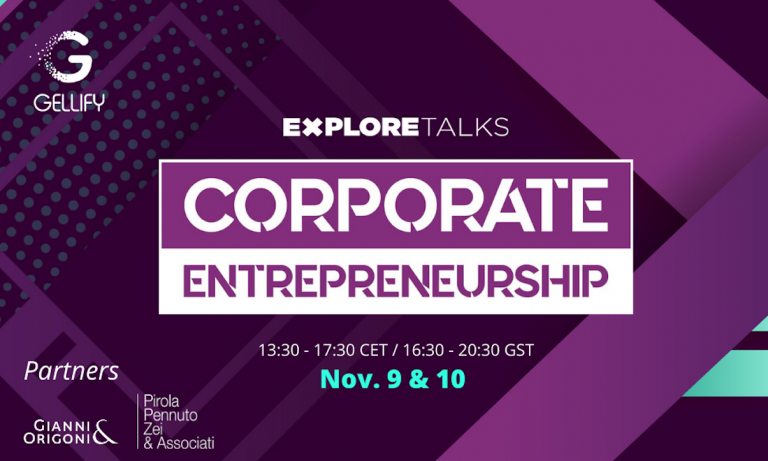 GELLIFY will host its fifth annual Corporate Entrepreneurship event
GELLIFY's exclusive annual event will be held online on November 9-10 2021 from 1:30-5:00 p.m.
This event offers a unique annual opportunity for corporate decision-makers to be inspired, network, and engage with the brightest minds internationally on corporate venturing and startups.
Among the main novelties of the format, the immersive sessions of individual interaction between speakers and participants will be made possible through the interactive platform Hopin.
Milano, 26 October 2021
How can companies in any sector today take advantage of venturing methodologies, Corporate Venture Capital (CVC), "intrapreneurship", cross-innovation and of innovative technology startups to grow their business in the new post-pandemic economy?
To provide a state-of-the-art view of how some of the world's most dynamic and innovative companies are embracing the new trends in corporate venturing, not only to increase profitability but also to develop an entrepreneurial culture, GELLIFY has organized its fifth annual Corporate Entrepreneurship event.
This year's Corporate Entrepreneurship event will be held online on November 9-10 and will involve many new faces among the most competent and visionary international speakers on the topics of corporate venture capital, venture building, and how to diffuse entrepreneurial cultures within organizations.
Speakers and participants will meet virtually and share new trends and venturing methodologies that connect established companies with innovative technology startups.
The focus will be on sharing experiences, insights, and practical ideas that senior managers and entrepreneurs in medium to large enterprises can use immediately to co-innovate and ensure a better future for the organizations they are part of.
The discussion will revolve around four major themes:
Corporate Venture Capital, M&A and Investments
Cultural change: the entrepreneurship mindset
How to thrive in the post-Covid economy
Creation and launch of new ventures.
The interaction between speakers and participants will be made possible and enhanced by the interactive Hopin platform, with moments dedicated to individual interactions and one-to-one networking with a network of over 450 innovators within corporate companies.
Attention to Corporate Venture Capital strategies – i.e., the provision of risk capital by medium to large companies to finance the launch of a NewCo or startup – is growing year by year.
According to the latest figures published by CB Insights, global CVC-backed investments reached $79 billion in the first six months of 2021 alone, already surpassing the annual record of $74 billion set in 2020.
There was also a considerable increase in the number of $100m+ rounds, which tripled compared to the same period in 2020.
Also in the first 6 months of 2021, there were 438 exits by CVC-invested companies and 120 IPOs (3 times higher than the same period in 2020).
"This year, we will also offer our B2B community of innovators an exclusive initiative," said Michele Giordani, the managing partner and founder of GELLIFY. "Through all the scheduled events, we will go even deeper into business resilience, digital innovation and entrepreneurship, the main keys to become competitive on the market within structured companies, whether corporate or SMEs. We will do this through round tables and thematic sessions, but the real novelty of the year will be the possibility to participate in individual immersive speed-dates, where everyone will have the opportunity to introduce themselves, exchange virtual business cards, and interact with speakers and participants. In fact, we strongly believe that the other really effective key to Corporate Entrepreneurship is networking: the possibility of being able to compare yourself with other C-levels or entrepreneurs who are implementing new approaches to innovation helps to better and more quickly understand which strategies and practices to adapt within your own organization."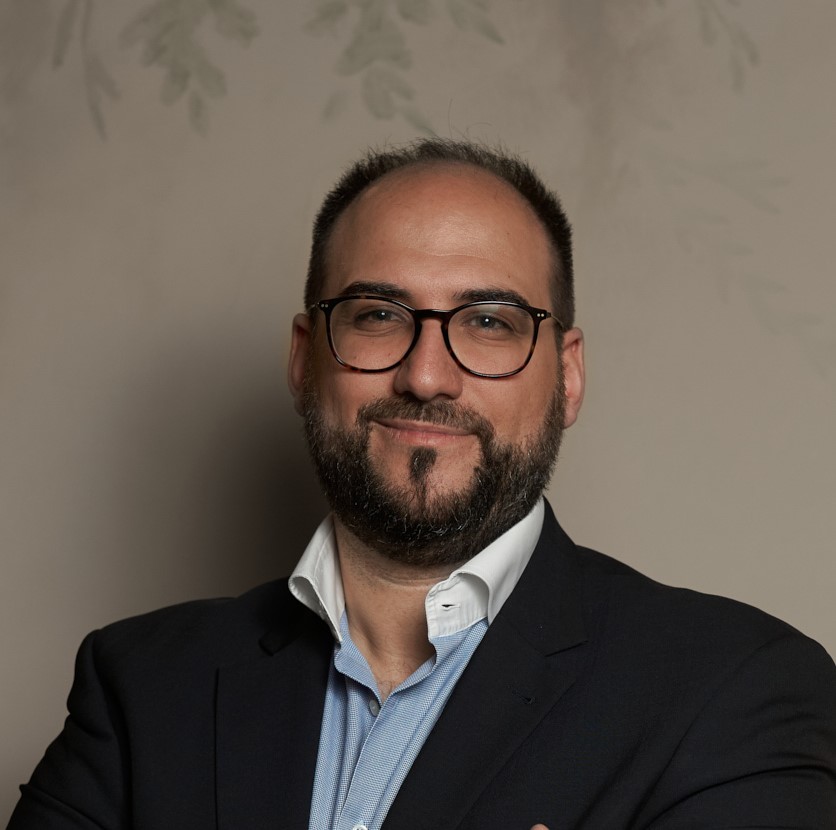 This year's new guests include Kai Ling Ting, the head of innovation at Etihad Aviation Group; Tal Catran, the accelerators guru at Israeli Start-up Scene; Gonzalo Galindo, the head of Cemex Ventures; Stefano Fumi, the responsible for the Energy Project at PostePay; Juan Jimenez Zaballos, the head of financial industry transformation at Santander; Francesca Paludetti, the head of mergers and acquisitions and sustainable development at Sapio; Agustin Moro, Global Head of Strategic Partnerships at Telefonica; Paolo Salvato, the SVP of strategy and new initiatives at Leonardo; Wolfgang Sachsenhofer, the head of strategic venture capital at AXA; Gian Luca Grondona, the chief HR, organization, and systems officer at WeBuild; Andrea Lodetti, the CEO of Bormioli Pharma; Silvia Celani, the head of innovation at ACEA; Rossana Pezone, the head of M&A at TeamSystem; Timothy O'Connell, the managing director of Wellness Ventures (Technogym); Rafael Fernandez, the chief innovation officer at Ferrovial; and Alessandro Agnoletti, the head of innovation at SIA.
The law firm Gianni, Origoni, Grippo, Cappelli & Partners and the tax consultancy firm Pirola Pennuto Zei & Associati are confirmed as strategic partners of this year's event.
More information on the program, speakers, and registration can be found on:
https://bit.ly/PRL_CorporateEntrepreneurship_Global.